We're all aware of the innovative brand Apple, which puts forward every bit of its creativity in its tangible products. In today's time, businesses are increasingly navigating the direction of their iPhone application development. And as we have developed dozens of excellent iOS apps till the time, we automatically qualify you to guide on the traits of good apps.
The only way an iPhone app development company can meet this growing demand is by recruiting very skilled personnel. These hire iPhone programmers and developers must thoroughly understand clients' vision in order to bring their application ideas into life.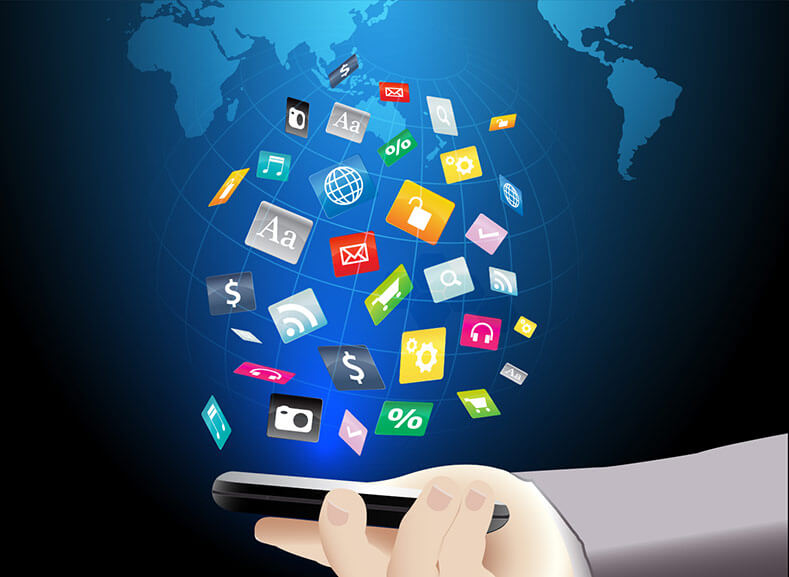 Following are the key ingredients that are indispensable to deliver a robust iPhone app in the competitive market -
1. GDPR Standards Compliance
Since the Facebook's data breach scandal, the General Data Protection Regulation is been trending and has become the new buzzword. GDPR's primary objective is to legally protect the user data. Hire iPhone programmers, who keep users' privacy and security in mind, and comply with the GDPR standards.
2. Ever-Changing Evolution
Users' demands and business goals are constantly changing. Therefore, all software products need evolution management. Hence, an able app development company should retain relevance and superior quality, with a unique software update approach.
3. Data Science
Data science has now become an integral part of the business community. iPhone app development services must encompass their ERP systems and Data Science models too. As a result, the prediction of demands becomes extensively accurate, which only helps in increasing the sales and ROI.
4. Design Simplicity
An application's UI/UX design is not just about the look and feel, it's also about how it works. Users will appreciate an app that is simple and easy to use, even if it involves complex logic.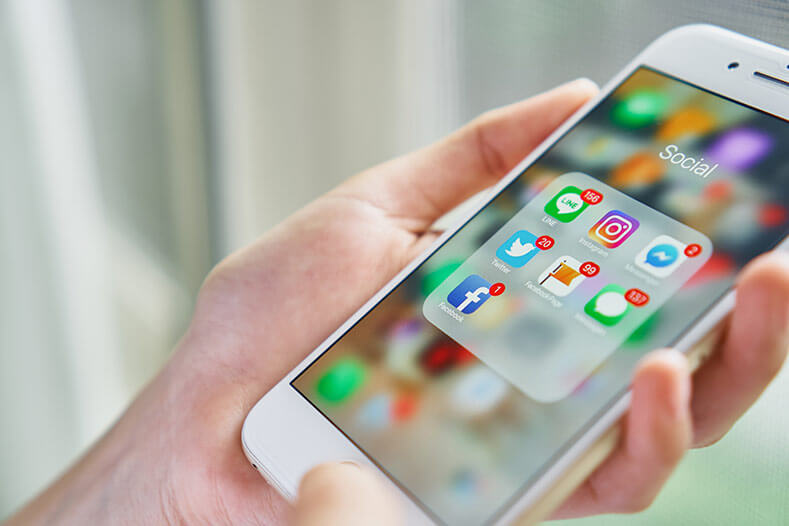 5. Augmented Reality
Another indispensable innovation of the next-gen is the AR. To exploit it, ARkit, an Augmented Reality development kit for iOS has paved its way into iPhone App Development Company. This greatly helps in the creation of iOS products, for a mass audience.
6. Performance Orientation
As a modern-day requisite, app development company USA quickly launches their apps, not keeping their users on hold. Once released, the apps undergo consistent optimization for high quality and performance. This way, you can have a check on your app's performance orientation, day in day out.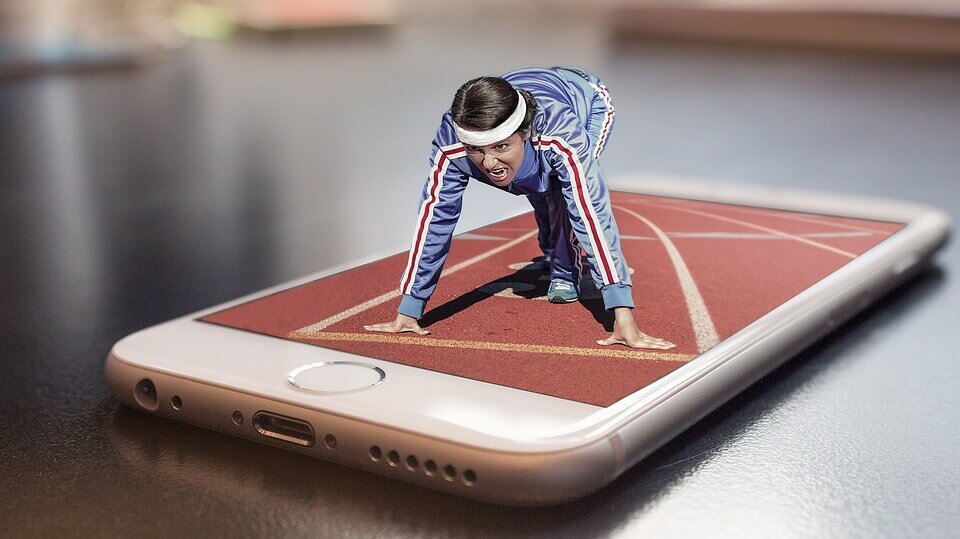 7. High Security
Data security has become a trending mandate when it comes to mobile applications and IoT. An efficient app development company does take this vital characteristic into consideration. Data confidentiality in the form of HIPAA is legal protection priority in the healthcare sector. Expert teams from iPhone Application Development Company, develop secure custom iOS communication products.
8. Ecosystem Integration
A mobile application is just a tiny part of a much bigger ecosystem. IoT development products developed by iPhone app development USA constitute hardware and software capability, to comprise the gigantic ecosystem.
9. App Interoperability
Proficient apps ensure App Interoperability with modern technologies, according to standard protocols.
10. Goal Oriented
Mobile apps are developed keeping in mind user demands and meet certain business goals. And that's the motto of any ios app development company.
11. Cross-Platform Access
When it comes to the mobile app development, there are two prominent platforms, as we all know. It's always good to enact a cross-platform capability, even if your focus is specifically on iPhone app development services. Take help from cross-platform app development frameworks, like AngularNative, to propel extended code sharing and native performance. They enable apps to enter the market early by proving time and money saving solutions.
Now that we are clear on iPhone App prerequisites, we need to hunt for a skilled mobile development team. But, with a plethora of available choices around us, the choosing part can get tedious and quite overwhelming.
User satisfaction is a priority and when looking for iOS programmer look for the following attributes: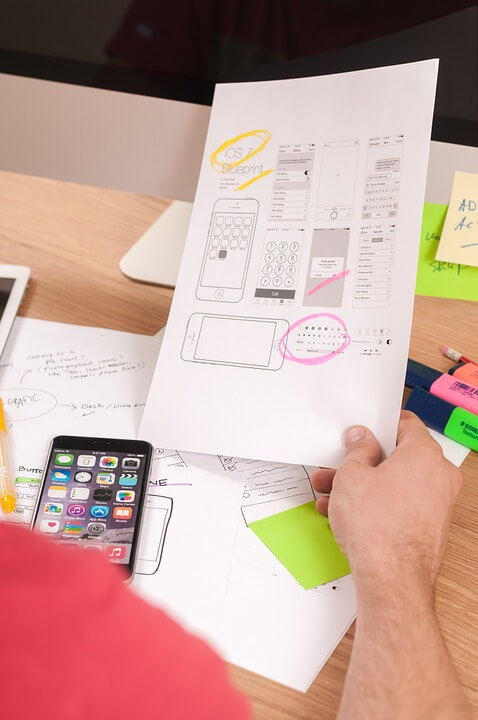 1. Up to Date with Latest Technologies and Trends
An iOS app development company must constitute app developers, who're thorough with knowledge, pertaining to the latest iOS versions. This ensures your apps to have enhanced user experience.
An iOS developer must be well acquainted with several programming languages. Their confidence will come through when they talk about their current projects.
2. Creativity and Innovation is the Priority
The current market is brimming with numerous entrepreneurs than business ventures. This is purely because of the innovative minds of the developers. Clients want to provide their user base with a creative, authentic and easy to use UI. So, something "new and exciting" is always appreciated and has become a mandate.
Choose a developer who comes up with, out-of-the-box ideas to provide users with a workable solution.
3. Good Analytical Skills
Sometimes a good degree and technical certification don't suffice. A skilled developer must be able to come up with solutions at any stage of the development process. They must be able to resolve issues, complete tasks on time, and achieve results that align with customer needs.
Developers must be capable of thinking in line with the users' perspective, truly understanding their needs and implementing the same.
4. Well Acquainted with Cross-Platform Solutions
Apart from an in-depth knowledge of several programming languages, a developer must also possess knowledge of cross-platform frameworks.
These iOS developers learn and adapt to ever-changing trends, and deal with issues pertaining to different platforms effortlessly.
5. Reliability and Punctuality
Time is precious and it stands true when hiring a developer as well. You will be at a disadvantage if the hired developer isn't capable of delivering the product on time. When the work delays, UX deteriorate and it will be too late to hire another developer to cut your losses.
This attribute is crucial because the users don't like to wait. They will eventually uninstall the app when the UI decreases and delivery time increases. Look for credible iPhone development company USA with efficient and reliable developers that meet all your business adequacies.
So, always look for a developer/team/company that meets the following criteria:
Work Portfolio
We often form an impression of an iPhone application development company, after looking at its years of experience. But, just this alone won't do the trick. A company's work portfolio sheds light on the diversity of the work they have been handing in the past. Make sure to go through apps download page to check user rating and a number of a number of downloads.
If you check the quality of the previous apps and get to the true potential of the company.
Adaptability
Sometimes a good work portfolio will not help you achieve the app success solely. This is because the market is ever changing and the company must keep up with the latest trends.
So, look for an iPhone development company that readily adapts and tunes in with the latest trends in technology.
Effective Communication
Do you think the main objective of the company is to deliver customized and easy to navigate apps? No, you're are wrong. A good iOS development company can only meet this objective well it has good communication model with its clients.
So look for companies that allow you to be a part of the app development process. It must take the responsibility to be receptive at all times and keep you in the loop for regular updates.
Thus, all the above-mentioned criterions ideatedon, how to proceed when looking for an iPhone app development company. They will help you turn the figment of your app vision into reality. Therefore, keep all the enlisted attributes in mind, to fetch a heightened success to your apps.
You can also hire Xtreem Solution to build robust iPhone app for your requirement.