On-demand car rental app like Ekar and Udrive have saved users a large amount of time and money. Almost every sector converges with on-demand mobile apps, end users readily get everything done with ease.
One such sector is car rental. On-demand car rental has provided manifest benefits to end users and businesses. The solution has extremely ended the need for waiting time spent by users for going from one place to another.
Car rental apps like Ekar which is UAE's biggest self-drive mobility company, provide users with on-demand access to a network of thousands of cars through a click.
This unique concept has helped them establish a unique market proposition and generate millions of dollars in revenue.
Let's have a look at the UAE Car Rental Market Growth: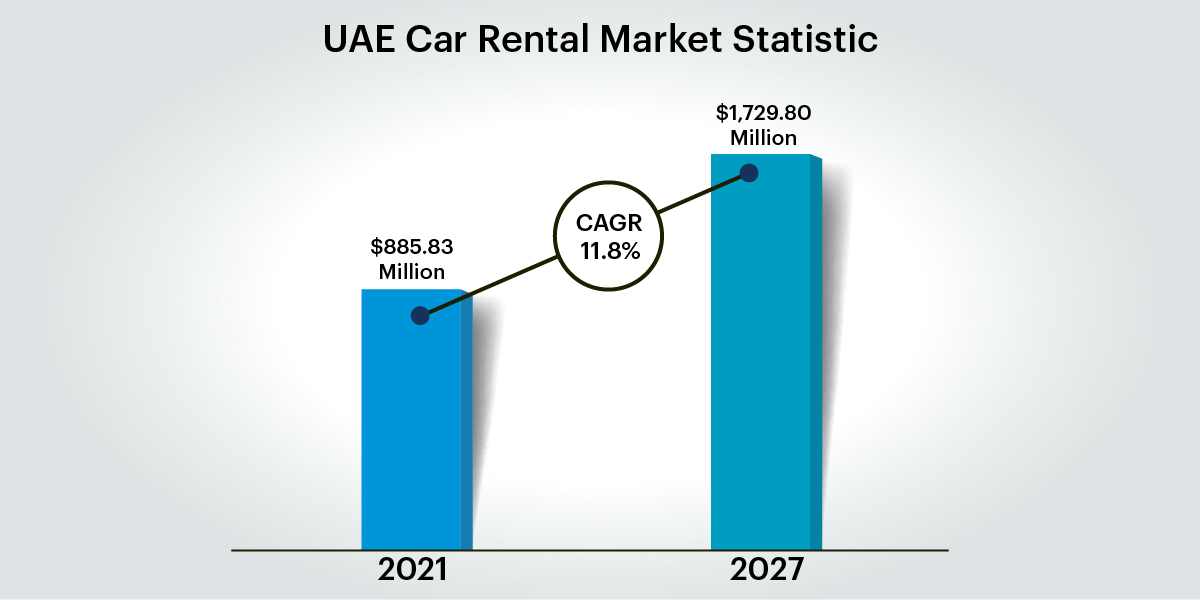 Mordor Intelligence (a catastrophic market intelligence and advisory firm) studied this segment and conducted a report.
The report unveils that United Arab Emirates car rental was valued at USD 885.83 million in 2021 and is expected to surpass a net valuation of USD 1,729.80 million by 2027 end, encompassing CAGR growth of 11.8% during the forecast period.
What Is Ekar Mobile App & How Does It Work?
Ekar is an on-demand mobile app that falls in the segment of car-sharing characteristics. Developed by Ekar FZ LLC firm based in the UAE provides UAE-based users with a convenient way to travel for their needs.
Basically, the app lets users choose a car from a range of thousands - and that's on-demand, simple clicks. Users can book, unlock, and pay via the Ekar app.
It works in three simple steps - Locate, Book, and Unlock!
Users first need to locate car sharing available at their nearby location. Next, book your self-driving car as per your need and wait for either doorstep delivery or walk-in to the destination. At last, Unlock the ride via the Ekar application.
It has a pay-as-you-drive business model that offers convenience in paying by offering multiple options. Users can pay by the minute, hour, day, weekly, or monthly.
Features of the Ekar Mobile App
The ekar mobile app comes with an array of features for users, passengers, and admin. Right from registering and booking a ride to making a payment and providing feedback - more features are making Ecar app development a successful business.
Explore the features available for car rental app development like Ekar below.
Two factor authentication

Trip matching algorithm

Customise rides

Live tracking

Payment gateway

Notification
Add bio

Rides management

Route management

Language settings

Order history
Dashboard

Content management

Revenue management

Vehicle type management

Offers and discounts
Passengers
Two-factor authentication: End users should be provided with this feature in order to register securely by setting a password and verifying it using email or a contact number.
Quick trip-matching algorithm: This feature shows preference-based drivers as added by the users in the app.
Customise rides: It includes the authority to customise the ride as per needs such as pickup and drop-off locations, the time of pickup, language, gender of the driver, etc.
Live tracking: An intelligent feature that lets users see the real-time location of the driver's arrival at the trip's end.
Payment gateway: This feature lets passengers pay online for their rides. Generally, it includes debit cards, credit cards, UPI, wallets, app coins, etc.
Notification: Upon booking a ride till the successful ending or cancelling in between should be notified via the push notification method.
Driver
Driver bio: This feature includes exploring and learning about driver's accreditation. An option should be given for adding descriptions and stars for drivers.
Rides management: This helps drivers to accept/decline orders, find customers, and more. Dedicated support also is presented for chaos handling.
Route optimization: This is an intelligent feature available in the Ekar app only for drivers enabling them to add routes and directions with customization when needed.
Language settings: It is an important feature and must be available in the app. The drive should have the option to customise the language of the app interface as per their requirement.
Order history: This characteristic helps drivers to look into past ride history with details like time, place, and payment information.
Admin
Dashboard: An convenient dashboard for clustering data in real-time for better decisions making and more.
Content management: This provides the owner with the ability to change, modify, and introduce new content in the app for everyone.
Revenue management: This feature lets you sneak into the complete history of all transactions and their revenues.
Vehicle type management: This option is critically important. It enables app managers to get the details of the vehicle being used with a frequency of number, their types, and their rates.
Offers and discounts: This gives the option to add offers or discounts in the app for users and drivers.
Also read: EScooter Mobile App Development – App like Bird/Lime/Spin
Top Car Rental Apps Like Ekar (Best Ekar Alternatives)
In this section, we'll look at some top rent car-sharing firms in the UAE. These car rental mobile app development work similarly to Ekar app and hence are considered good alternatives for people looking for on-demand car-sharing.
1. Udrive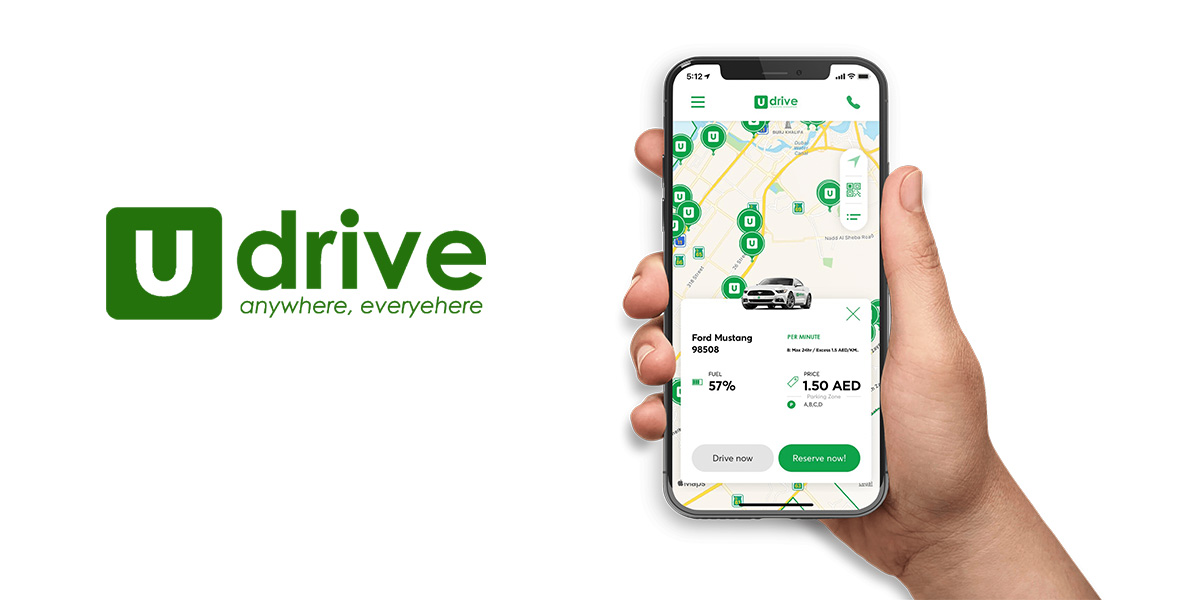 Founded year: 2016
Downloads: 200K+
Headquarters: Dubai, United Arab Emirates
Udrive is potentially the biggest competitor of 'Ekar' car sharing mobility company and mobile app users. It offers cheaper pricing plans compared to the Ekar pricing structure. It provides by-the-minute affordable rental of a car in Dubai and other areas in the UAE.
To use Udrive, users first become a member and next need to sign up on the Udrive website or mobile app with all the required documents and information. For instance, your Emirate ID or driving licence.
Getting started with Udrive is easy and fun. First, locate Udrive's available cars and unlock them through a mobile app (you need to enter the pin on the device put on the dashboard). When activated, users can drive their Udrive vehicles and return them at any location.
Udrive Excellences:
More affordable than Ekar
Diverse feet of awesome cars
Freedom to choose when you drive
Hands-on customer support
2. eZhire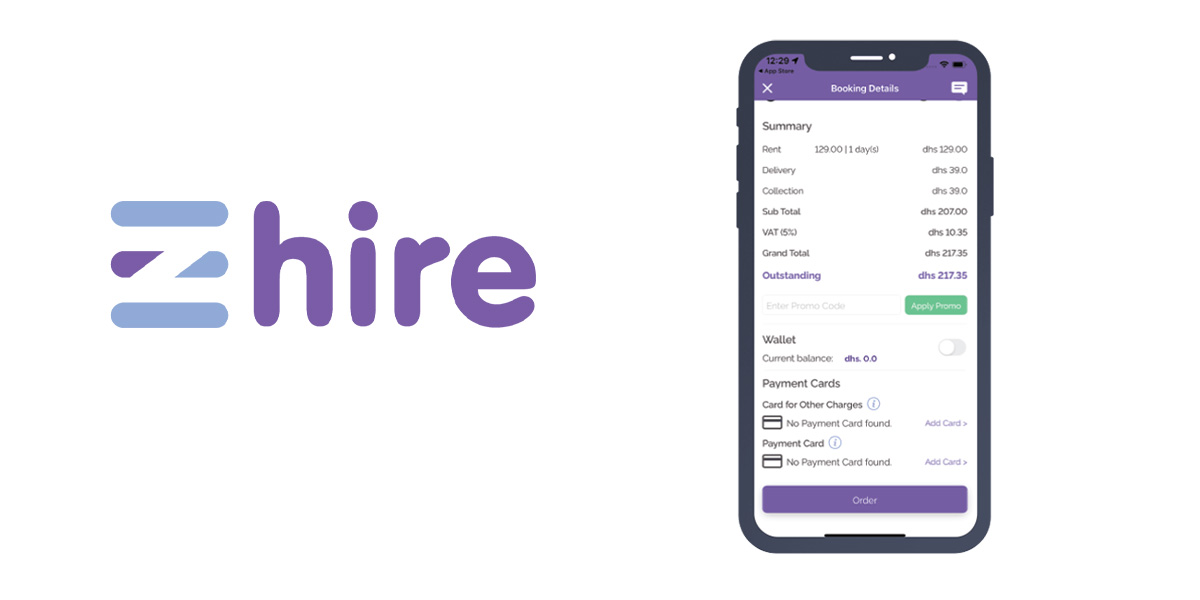 Founded year: 2016
Downloads: 1L+
Headquarters: Dubai, United Arab Emirates
Founded in the same year since Udrive was conceived in 2016, eZhire gained tremendous popularity with its competitors like Ekar and Udrive. eZhire is the second biggest rental car business venture in the UAE that has served hundreds of thousands of people with satisfying services.
It has entered the market with a different strategy, mission, and vision. Renting a car with no lines, no paperwork, and door-step delivery was their unique strategy to tackle its competitors to the bottom edge and provide users escape from the pain of traditional car rental.
Getting started with eZhire is simple. Download the application and register. Select the car you want to rent and choose a location. Finalise your order without paying anything and simply wait for the car delivered to your doorstep.
eZhire Excellence:
No deposit
No paperwork
Fast delivery
Great rates
3. FriendyCar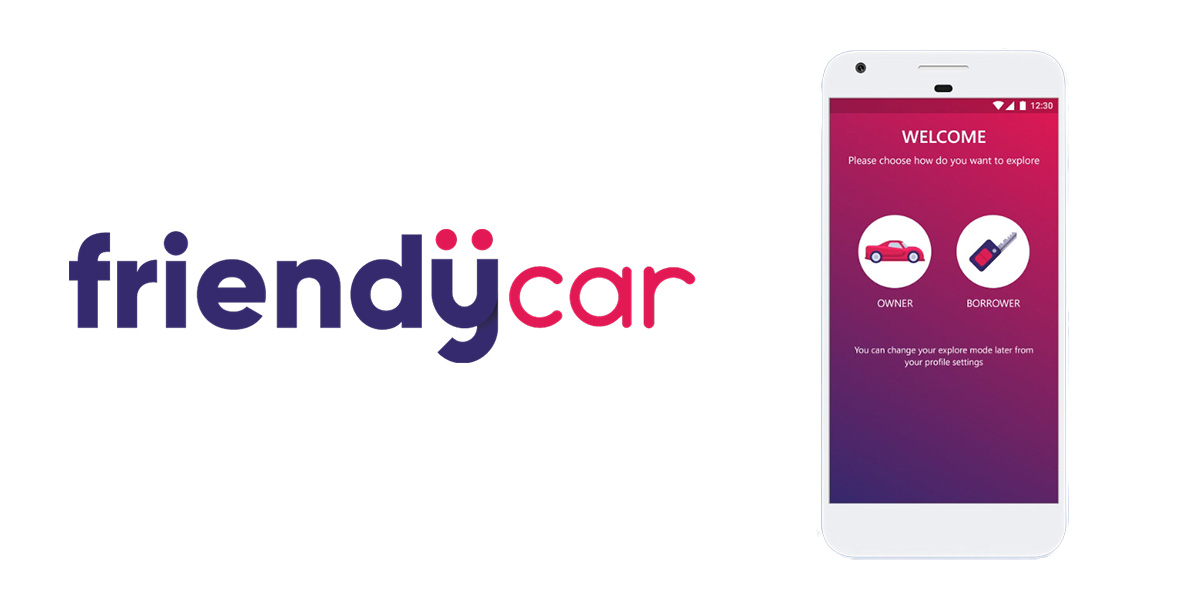 Founded year: 2017
Downloads: 50K+
Headquarters: Egypt
Another primitive competitor in the segment of car rental is FriendyCar, one of the leading marketplaces for renting and lending a car-sharing solution in the Middle East consisting of Saudi Arabia and the United Arab Emirates. The escalation of business started when the company started their car rental solution in Egypt in 2019.
Users can easily rent a car either for the short term or the long term based on subscription characteristics. It works like this: owners list their cars in the marketplace (aiming to earn money) and borrowers drive the cars by paying an affordable sum.
In the midst, the company's business model manages the trades carried on the platform by providing replacement cars in case of accidents and much more.
FriendyCar Excellence:
Flexible business terms
No hidden charges
Convenience all the way
How To Develop a Car Rental App like Ekar?
Developing an app like Ekar or Udrive alludes to a number of app development processes and management theories.
Here's what you need to know to design and develop an ear mobile app.
a) Do comprehensive market research + competition research
Launching a car rental business is a good idea. The market returns are extremely insightful but at the same time, competitive meaning competition is direct with top-notch companies like Ekar, Udrive, and eZhire.
It is important to understand market atmos, user penetration and preference along with market challenges and opportunities. Research your competitors' tactics and strategies carefully. This gives you an idea to do better planning, strategy development and how to put in the right direction.
b) Plan out car rental app features
Car-sharing mobile apps like Ekar offer several characteristics to users and other associated members like drivers and admins. It is important to plan out basic as well as advanced features for your eCAR mobile app development.
For general reference, you could look at the aforementioned features of the Ekar mobile app for a better understanding. In the context of advanced features, you could consider camera access, in-app chat, and CRM to build a more interactive experience for end users.
c) Proceed to design and development
Consider a good app development company that could help you in designing the roadmap for the application, a blueprint for the mobile app interface, guide you with full potential, and help you in deciding major ins and outs for better car app development.
Those firms have everything arranged right from experienced app developers, market analysts, project leaders, and accountants to achieve the goals of the app idea. They could even help advise the best use of ongoing technologies efficiently and effectively.
d) Release, maintain, and improve
Lastly, make sure your app is error-free and there are no bugs caught while testing the application. Deploy the application to particular app marketplaces, however, the most common is Google Play Store and App Store for Apple.
Also read: Roommate Finder App Development - Cost & Key Features
How Much Does It Cost To Develop an App like Ekar?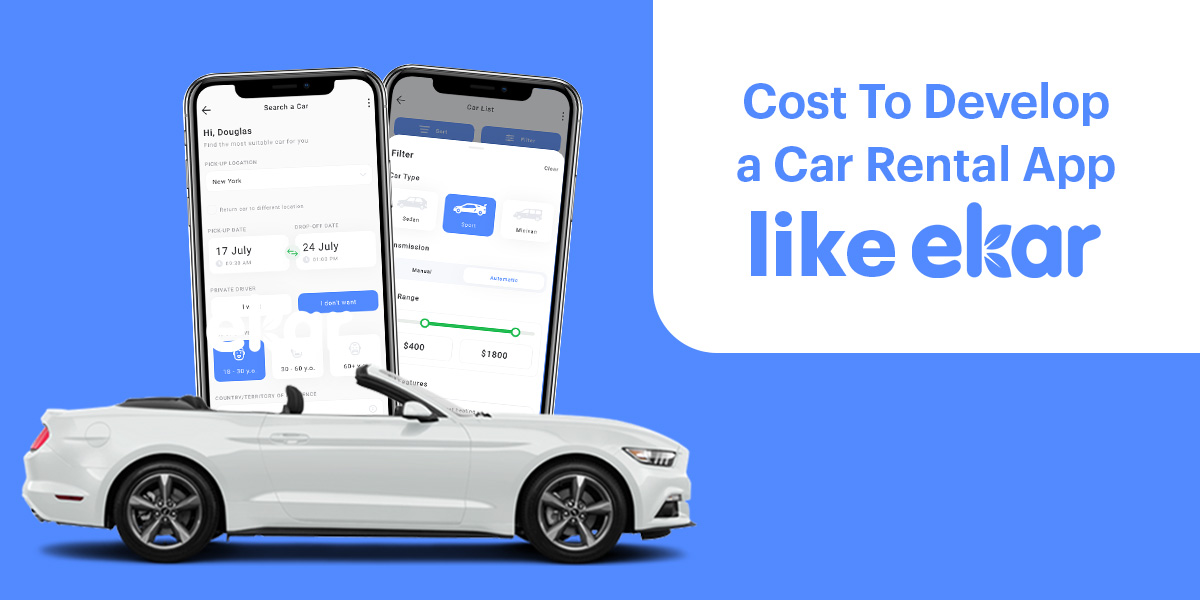 The concept of renting a car and generating revenues is solidarity. So, the cost as well. Meaning, a car rental app poses several app screens and accumulates some advanced features as well.
Furthermore, design gets complicated and complex as well, hence requiring more time to achieve the goals. An ear app development cost is based on the hourly charges factor. However, I've given a ballpark estimation.
To give you an estimated figure, developing a car rental app like Ekar app with basic functionality and features for Android and iOS would cost $25,000 - $35,000.
Adding custom features, the developer would charge an additional ecar app development cost for that.
The End Note
Ecar app development is a profitable business.
However, some competitors reside in an extreme position but startups could also earn major profits.
Planning to develop a car rental app like Ekar?
Contact our app developers to build your car rental app like Ekar and Udrive.
Talk to our experts and see how they can help you with your project needs.