Shopping and ordering groceries have been instant since an app like InstaShop was invented and with the escalation in the advancement of technologies, designing and developing an app like InstaShop that possesses exact features is none harder to achieve now.
Many businesses are looking to create an app similar to InstaShop as it's being the biggest grocery delivery business in the United Arab Emirates.
InstaShop is firmly known for instant delivery of groceries for people living in the UAE.
Through the app, the users could explore and order merely everything needed and expect to get them within 30 to 60 minutes.
InstaShop app development is intended to provide on-demand and seamless online shopping experiences by catering local supermarkets, pharmacies, bakeries, restaurants, and more at their fingertips.
The app interface is amazing and UI-friendly. Besides, it has various categories which help users prompt fast-shopping experience and get ordered what they are looking for.
Continue reading this blog to learn all about InstaShop-like grocery delivery app business, including what features to consider and tech-stacks to succeed.
Also know about the cost that it would be required to expect with similar features and functionality.
Let's get started with statistics!
Grocery Delivery In UAE - Market Overview
The grocery delivery market was valued at US$526.60m in 2022, according to statista.com, and is gradually expected to increase at a CAGR of 29.22%, resulting in a projected market volume of US$1,897.00m by 2027.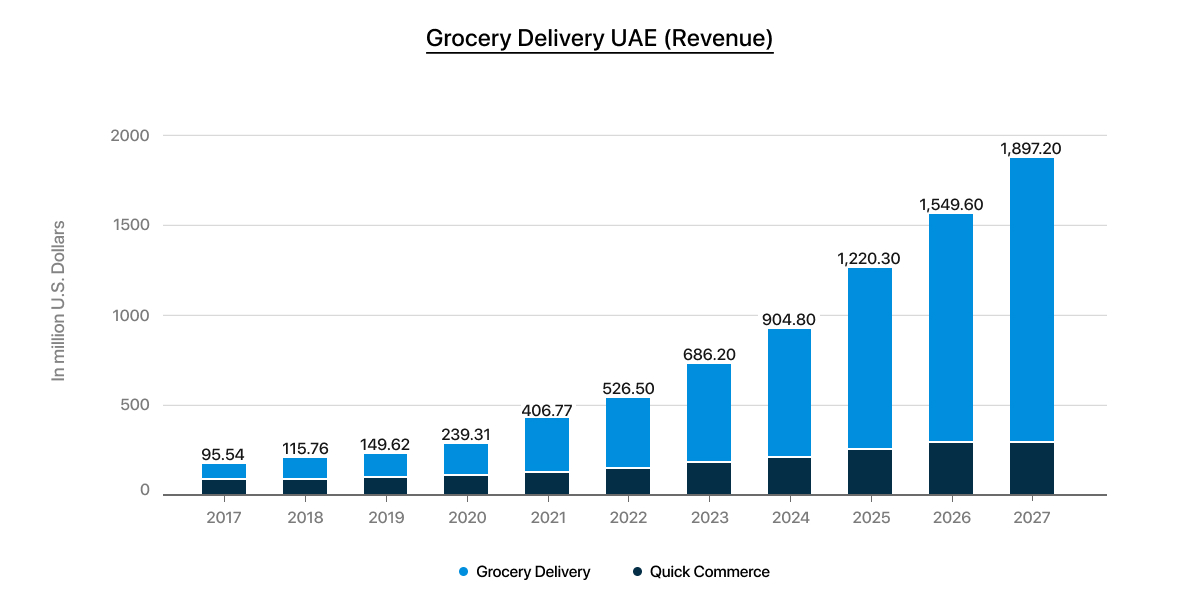 Other than revenue forecast, in the grocery delivery segment, the number of users in this segment is also predicted to rise to 3.2m users by 2027, according to market research leader - Statista.com
Therefore, this concludes that the present scenario of grocery delivery market in the UAE is good with graduate outcomes and potential earning.
Now, surely this market landscape is favorable to invest and many enterprises would be looking to create an app similar to InstaShop.
Before delving into the development process, let's read how InstaShop's grocery delivery business model works.
Understanding App Like InstaShop Business Models, Services & Availability
InstaShop's business model isn't complex, instead it follows a simple methodology. The basic agenda of InstaShop's founder "John Tsioris" is helping people get groceries delivered without spending time to go and buy.
InstaShop business model
Apps like InstaShop collect a revenue component from the shop (seller) as a percentage of the cart value and a service fee per order from the user. It brings seller and buyer to a common platform whereby sellers upload the products in the relevant categories added by InstaShop developers, and buyers explore the categories to order as per their need.
InstaShop services
Incepted in 2015, previously, it was only involved in delivering groceries. But as of now, it provides an umbrella of services. Following are the services provided by InstaShop as per current prevailing strategy:
Supermarkets
Pharmacies
Fresh product
Butchery and BBQ
Organic shops
Flower shops
Pet shops
Stationery
Cosmetics and beauty
Specialty and ethnic
Water
Electronics
InstaShop availability
Broadly speaking, InstaShop can be accessed in these four countries: UAE, Bahrain, Lebanon, and Egypt. Particularly in UAE, the service availability includes in Dubai, Abu Dhabi, Sharjah, AI-Ain, Ajman, and Ras AL Khaimah.
Features Of InstaShop Like Grocery Delivery
InstaShop mobile app development incorporates a number of features for various entities. It includes the end-user, admin, shop owner, and driver. Out of many, one unique feature is Gamification on point which include InstaPoints and Instafriend that make the app more interactive and encourage more users to use the application.
Login/Signup

Manage profile

Reorder

Tracking

Rating

Basket

Notification

Contact us
Accept/Reject order

Time slot

Notification

Tracking order

Product order

Inventory lookout

Track sales
Accept/Reject requests

Delivery details

View earnings

Navigation
Dashboard

Customer management

Store owner management

Delivery management

Payment management

Calculate commission
End user features:
Login/Signup: The app offers easy signup and log in process using social media platforms.
Manage profile: This feature helps bring crucial modifications such as updating their name, delivery address, phone number, and payment choice.
Reorder: Users can repeat their last order from the order history with one click.
Tracking: This feature lets them know where their order reaches with a mapping interface.
Rating: Users could write reviews and provide ratings related to product and delivery experience.
Basket: This feature lets users add multiple items in their cart and place order in total.
Notification: It could be order status, delivery boy, promo codes, offers, discounts, etc.
Contact us: Users could raise a complaint or get a solution to their query via email.
Store owner features:
Accept/Reject order: Enable store owners to quickly accept or reject orders placed by customers.
Time slot: Manage and update the order delivery timing as per their operating times.
Notification: Alerts and updates related to new order and feature added by customer and admins, respectively.
Tracking order: Tracking delivery boy status can be done easily within the app.
Product upload: Upload products with images and description as per the latest stock.
Inventory lookout: This feature helps eye on the current items in stock and the ones that are already sold.
Track sales: Tracking of selling of products based daily/monthly/yearly with graphs.
Delivery partner features:
Accept/Reject requests: Accept or reject the latest orders based on their availability.
Delivery details: Essential details like delivery requests, type, and quantity of delivery, location, date, etc.
View earnings: Enable them to glance on their daily/weekly.monthly earnings.
Navigation: It help them to find and locate the exact route of the delivery address
Admin features:
Dashboard: Rich intuitive dashboard that provides details of all tasks and activities carried.
Customer management: This feature helps manage the customers who registered with the app.
Store owner management: Enables admin to manage the store owner list who registered with the app.
Delivery boy management: Manage delivery boy information, tracking their overall behavior, earnings, and commission rates.
Payment Management: This feature helps calculating commission prices and complete details related to transactions done by seller and buyer.
Calculate commission: Help figure out the commission fee and potential earnings made by releasing to the store owner and delivery boy.
Advanced features of InstaShop app development
Intellectual UI/UX Design
InstaShop mobile app development UI and UX concept is deeply deprived on the basis of today's buying and selling concept. The UI design is friendly, imperative, and personalized to the buyer's intent.
Product Categorization
The products are arranged in a sorted way to cater fast buying scenarios. You will find multiple categories designed and each are developed to cater specific intent. Categories such as "popular near you", "top picks", "free delivery", and much more.
Multiple Payment Modes
The app has provided many payment modes to make payment for order placement. Providing multiple options helps make transactions as per choice and facilitate smoothness, transparency, and quickness.
Also read: How Much Does It Cost To Develop Home Services Mobile App
Top InstaShop Mobile App Development Competitors
Compared to global competition, there is not much aggressive competition to be seen in the context of grocery delivery business in the UAE.
But, however, following are some little-to-known competitors caught under my investigation. Those are
1. Trolley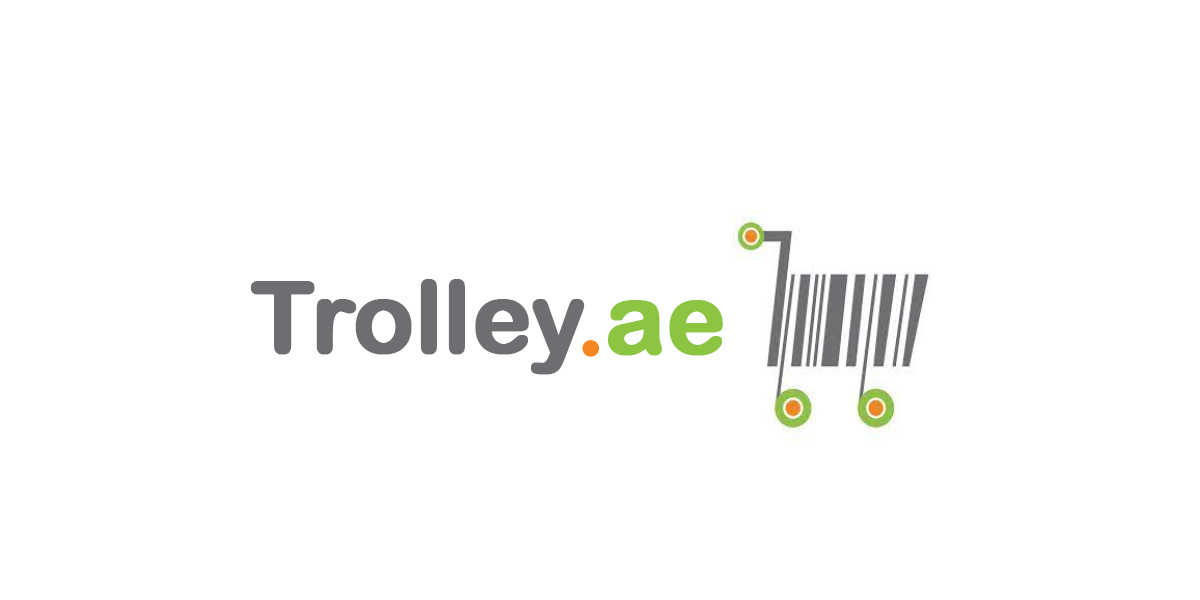 Founded year: 2004
Downloads: 10M+
Headquarter: Dubai
One of the oldest and top InstaShop rivals, Trolley offers a wide range of online shopping services in the category named food, grocery, flower, and health. Currently it has the largest user base in the UAE compared to InstaShop and all other its competitors.
The app is available for Android and iOS platforms. The company also offers attractive discounts and coupons every month. Other than UAE cities, it is also delivered in Egypt.
2. Nana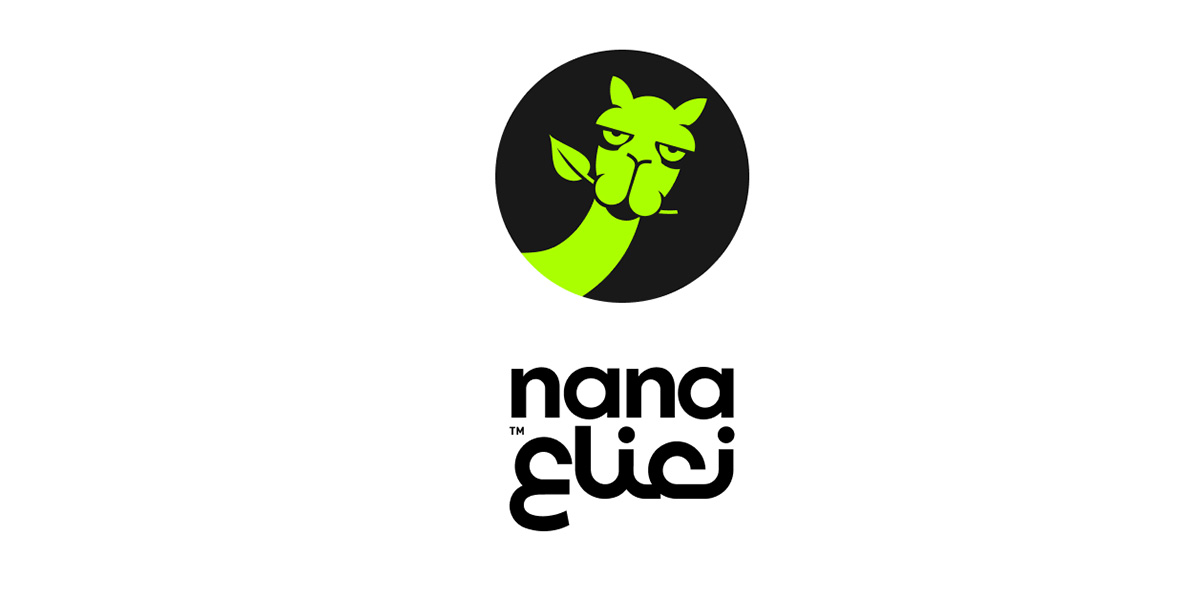 Founded year: 2016
Downloads: 1M+
Headquarter: Saudi Arabia
Nana is InstaShop biggest competitor to this date. Established in 2016, it has grown 1 million families by providing hassle-free online shopping experience by bringing all kinds of products needed by customers. Presently, it covers fewer cities of Saudi Arabia which includes Riyadh (capital city), Khobar, Jeddah, and Damman. The company is planning to widen their business landscape to other more cities in Saudi Arabia.
Compared to InstaShop, the application interface is a bit congested and has fewer payment options.
3. elGrocer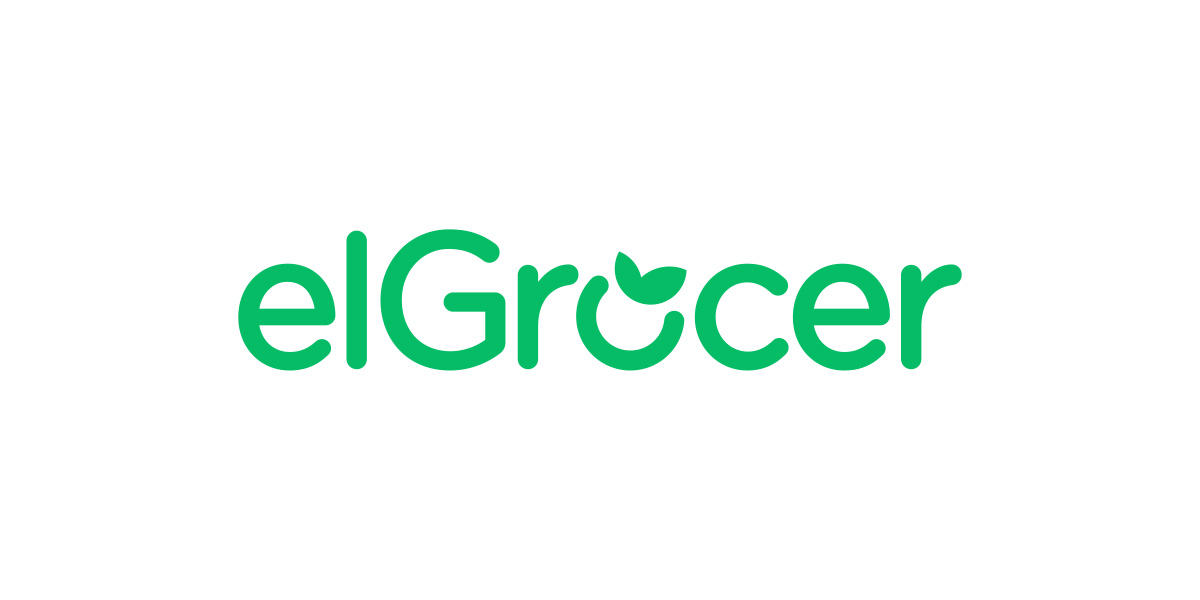 Founded year: 2016
Downloads: 1L+
Headquarter: Dubai, UAE
elGrocer is seen as one of InstaShop's top competitors. This grocery delivery business started in 2016 and provides its key services in UAE's top cities like Dubai, Abu Dhabi, Khor Fakkan, and others.
It has mobile applications developed for Android and iOS. Users could also order groceries from its website.
Compared to InstaShop, it offers less services, time-taking delivery, and an inconvenient support system.
How To Create An App Like InstaShop?
In this section, you will learn how to create an app like InstaShop step-by-step. It is advised to approach the following methodology in orderly.
1. Do comprehensive market research + competition research
Your first strategic move should be learning the curves of the market. Glance where the grocery delivery business is heading to. What trending things are prevailing by the grocery delivery enterprises?
Simply, look out the market and analyze the trend including the preferences and behavior of the end-users. Put yourself in the game and analyze where you are standing among them.
You could adhere to industry-top resources to gather facts, insights, and trends. Additionally, you could take help from an economist to analyze the market for you.
The best way to get started is by looking at your competitor. Draft a list of competitors and examine what they are doing while understanding their strength in the context of marketing, expertise, and strategy.
2. Plan out grocery delivery features
You may now be familiar with the market and competitors. In this step, you need to create a solitary business model where you should consider elements like revenue, key partners, customer segment, demographics, and budget.
Remember, an app with good UI-friendly design is the heart of the customer and helps grow your business with an extended relationship.
To help you, you can glance at the aforementioned features. It may boost your immersion to crack something new. Bring more advanced features to make your app acceptable and preferable among targeted customers.
3. Proceed to design and development
Once you do hypothesis analysis, move to the design and development phase. Here you need to connect with some reliable app development company that could help you in everything.
They could better understand your idea, design blueprint, provide better suggestions, and much more. Additionally, they would also know about on-going technologies and better know what technologies tobe used to create InstaShop apps.
Here is some tech stack for grocery delivery app development:
Programming language: Swift and Java
Database: MongoDB, MySQL, and Cassandra
Client-side framework: AngularJS and ReactJS
Server-side framework: Node.js and Laravel
Cloud technology: Amazon web services and Google
Payment gateway: PayPal and as per your choice
API Gateway: Express gateway and Kong
Maps and navigation: Google maps and Apple maps
Message: Kafka and RabbitMQ
Machine learning: TensorFlow, MXNet, and Scikit-learn
4. Release, maintain and improve
Those firms could also help you in app marketing and release to specific platforms. They approach different methods to deploy an application with perfection, no errors and flawless characteristics.
Besides this, they have quality assurance engineers that test and examine applications for any snag. They test for its usability, security, compatibility, and performance.
At the final stage, they deploy applications on the chosen platform. That's not the end, keep enhancing your application by introducing updates, new features, and more.
Also read: Everything You Need to Know About Best 7 Fasting Apps
How Much Does It Cost To Build A Grocery Delivery Platform Like InstaShop?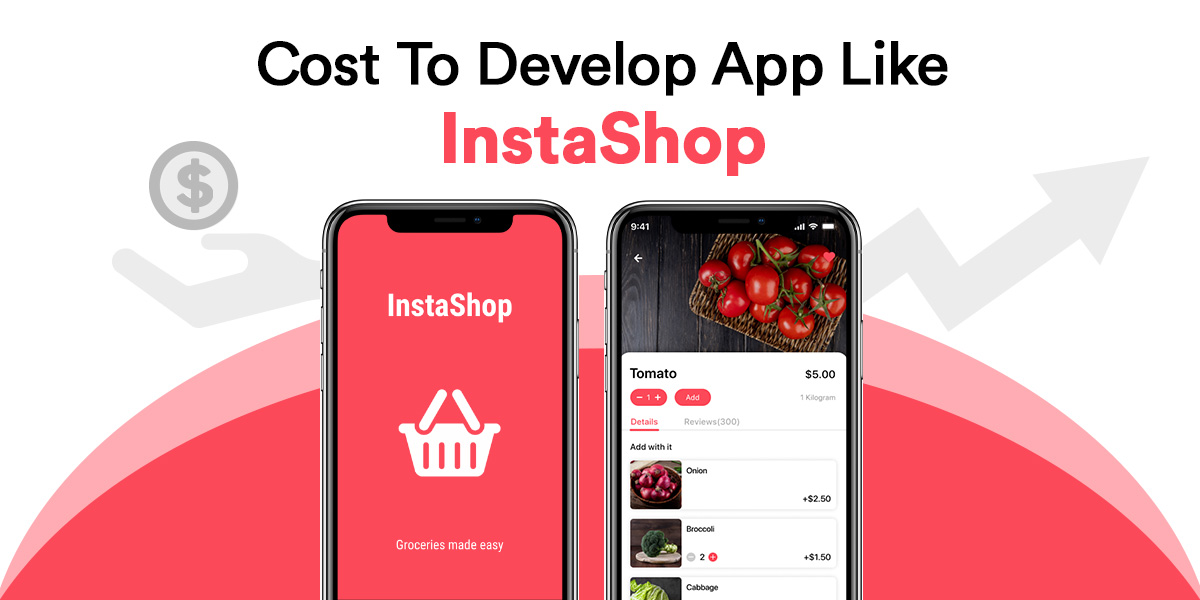 Well, the cost to develop an app like InstaShop depends on various factors; ranging from app's complexity and screen design to geographic location.
The most critical cost characteristic is location as it is uncontrollable. Many clients prefer development from India-based firms because of the availability of developers at lower cost.
To give you a rough estimation, the cost of developing a feature-rich app (one that is similar to InstaShop) for just one platform (either for Android or iOS), can range between $25,000 to $50,000.
What's Next?
Thinking of launching your own hyperlocal grocery delivery app similar to InstaShop, I would say it's potential to give a try.
It is because the market is growing and users are also estimated to rise-up. With low competition seeking, it would not be rigid to make the large audience.
Planning to develop an app like InstaShop?
Talk to our experts and see how they can help you with your project needs.
That's all in this blog.
I hope you found it insightful.