Have you heard about any fasting app?
Are you also planning to develop Intermittent Fasting app but you are not sure, what time to eat or what time you should avoid while fasting.
If you're dietitian expert and fitness & wellness startups and want to develop your your own fasting app then this blog is perfect for you.
I'm sure you have so many questions that continue hits in your mind.
Maybe, you're looking for the simplest solution that can track your fasting and lose weight.
That's great!
If you want more and completely helpful guidances that how to find the smartest way to start Intermittent Fasting App or everything then stay tuned with this information.
Here, I'll let you know a perfect solution
we have a best intermittent fasting app development company that will be provide you all the information of your diet plan while you fasting.
Although, there are lots of intermittent fasting apps are available in the market. Through this fasting app blog, will be able to share with you that are performing exceptionally and succeeded as fasting app alternatives.
So, let's have a look at the best Intermittent fasting apps in 2020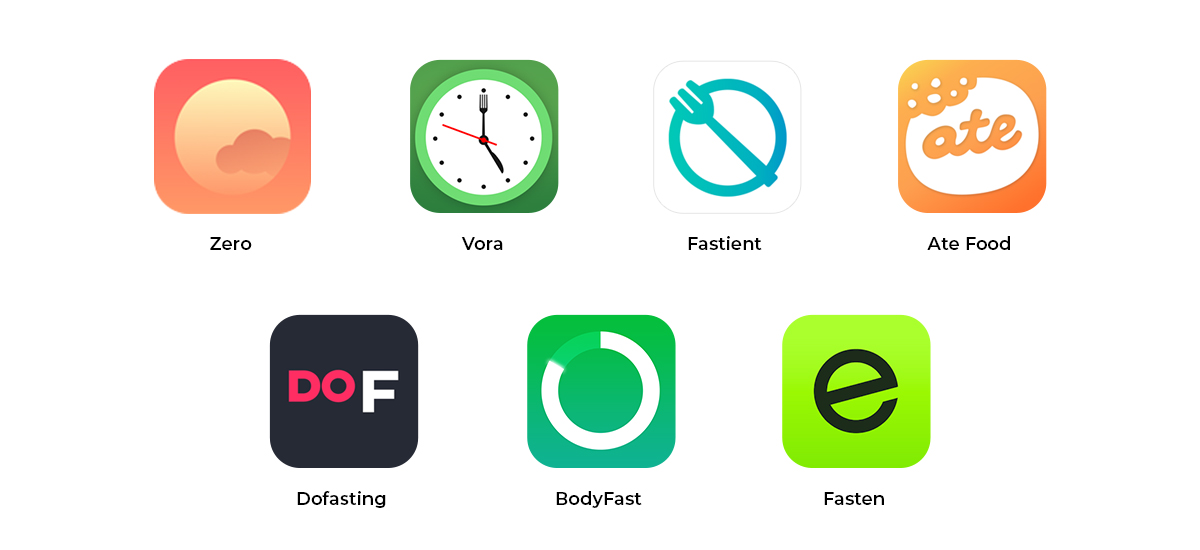 hits in our minds with the commitment, strict scheduling, and tons of temptation resisting. You should know the dietitian, fitness & wellness that can help while developing intermittent fasting app or fasting app alternate.
Top 7 Intermittent Fasting Apps in 2020, Every Fitness & Wellness Startups Should Consider For Their Competitor
Zero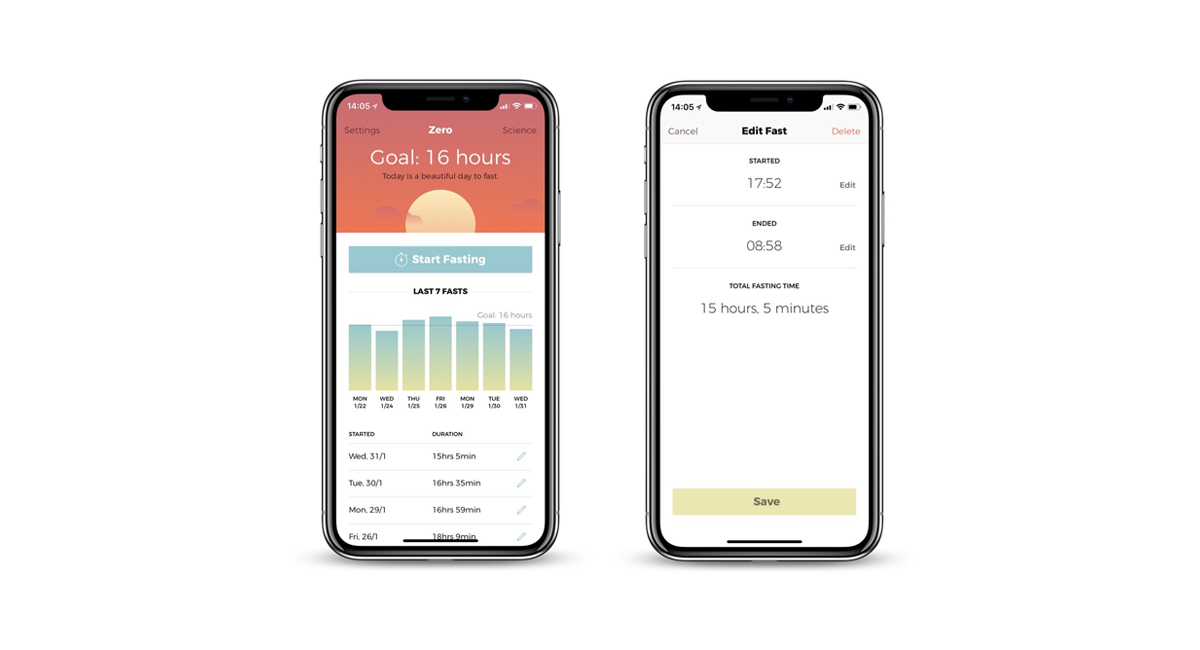 Zero fasting app were created in 2016 by Kevin Rose. The app has over 1 million downloads. It's an easy tracker that helps users connect with an intermittent fast app or fasting app alternatives. Fasting app like Zero allows you to pick from popular intermittent fasting types or can create your custom fast.
Top Features of the Zero Fasting App:
Track the fasting progress and goals
Simple journal entry feed to the completion of every fast
Share the fasting experience through social media integration
It is best and motivated for the fast
Can integrate your smart wearable like Apple Watch.
Also read: Healthcare Mobile App Development: Tips to Get Best Solution
Life Fasting Track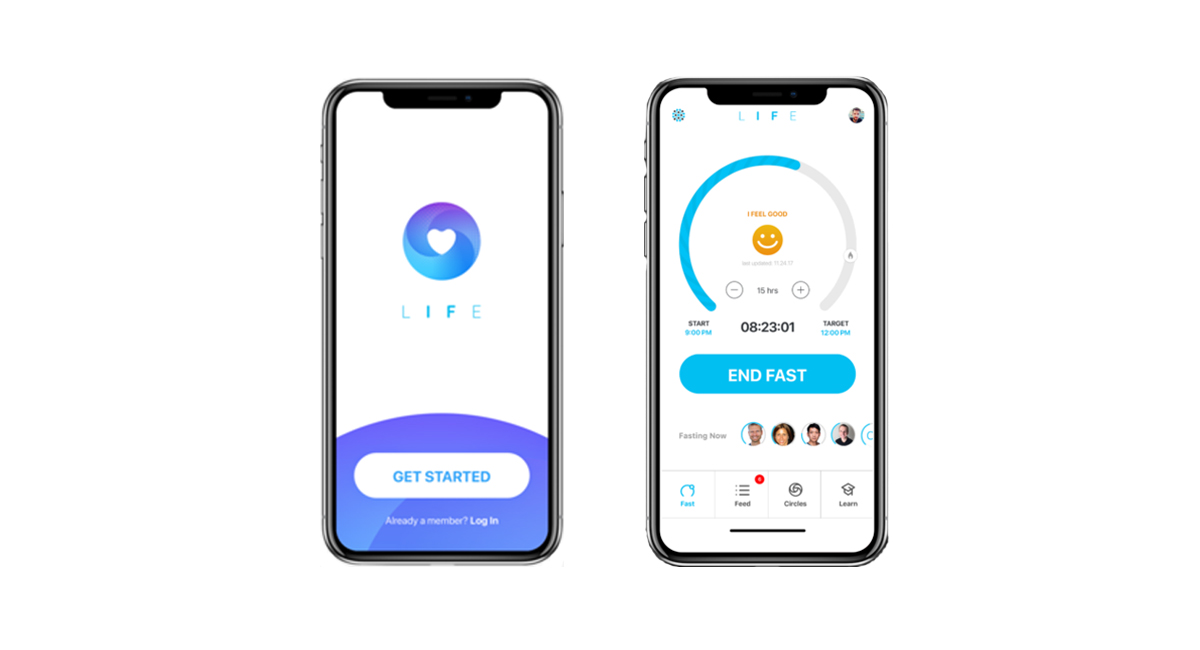 Life fasting tracker app is a scheduling tracker. It allows users to feed their own start time and end time while fasting. This is perfect for beginner and experienced intermittent faster. This app has surpassed over 5,00,000 downloads. This app is currently only available on Android.
Top Features of Life Fasting Tracker App:
Flexible fasting tracker
Advanced tracking features
In-app community – Circles
Knowledge Base on Intermittent Fasting
Feed feature for sharing & following others
It is comfortable when to start and end time of fasting as per the user convenience.
The facility of Advanced fasting tracker (Users can enter their weight, waist circumference, glucose and ketones etc.).
Can join the fasting circles and help motivate each other.
You can track Fasting history and statistics
FASTEN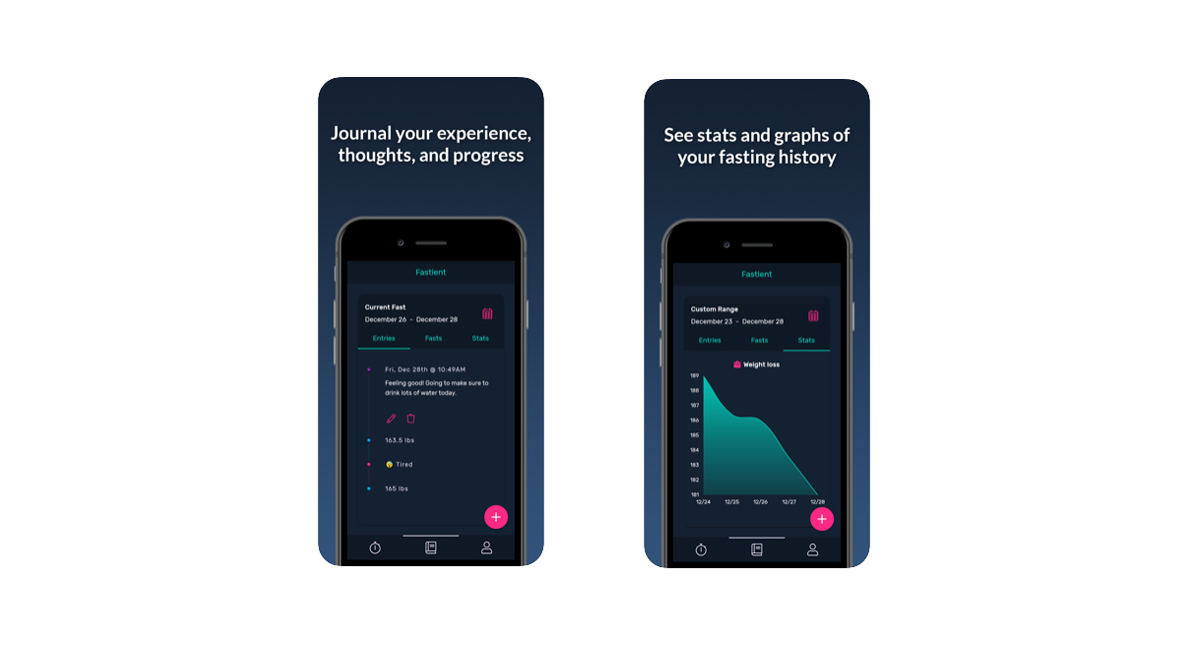 This app is excited with 'Fast with Friends'. It introduces the concept of Live Fast. This app helps you stay hydrated. It can assist you to track your water, tea & consumption and also be able to remind you by time to time.
The FASTEN app features are wide, open interface and can record their food intake easily via the fasting schedule tracker.
Top Features of FASTEN Fasting App:
Fast with Friends (coming soon)
Weight Tracking (with reminders)
Hydration tracking (with reminders)
Mood Tracking (with reminders)
Integration with Google Fit
Visualize progress while fasting
Prepare your journal about the experience, thoughts and progress
Check the fasting history via the interactive graphs
Can import previous fasts from other tracking apps via .csv file
The facility of premium features like dark mode etc.
DOFASTING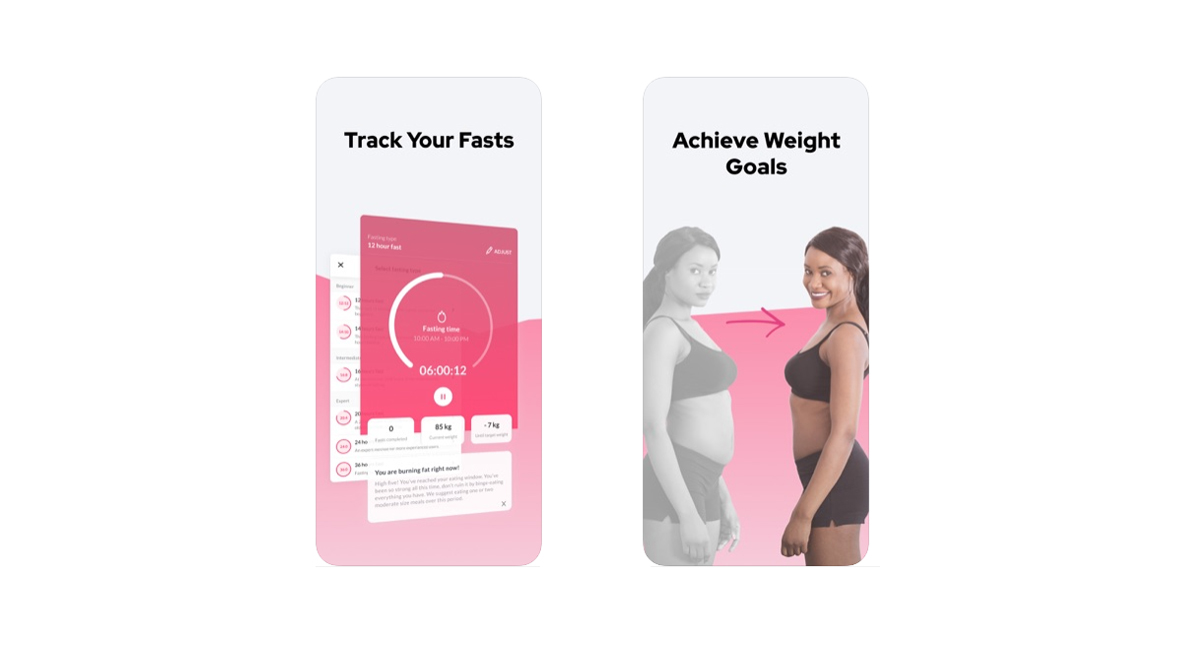 DoFasting is one of the simplest intermittent fasting apps. This app is kind of your intermittent fasting assistant and able to assist you everything while you do fasting.
Top Intermittent DoFasting app features:
Focus to weight loss
Easy-to-use Fasting Tracker
Workouts plan with video-demos
Weight Tracking
DoFasting app will give you tips and knowledge on intermittent fasting. By using this you will be able to track your weight, fasting and workout history in your profile tab.
Also read: Fitness & Wellness Mobile App Development: Time, Cost, Features
BodyFast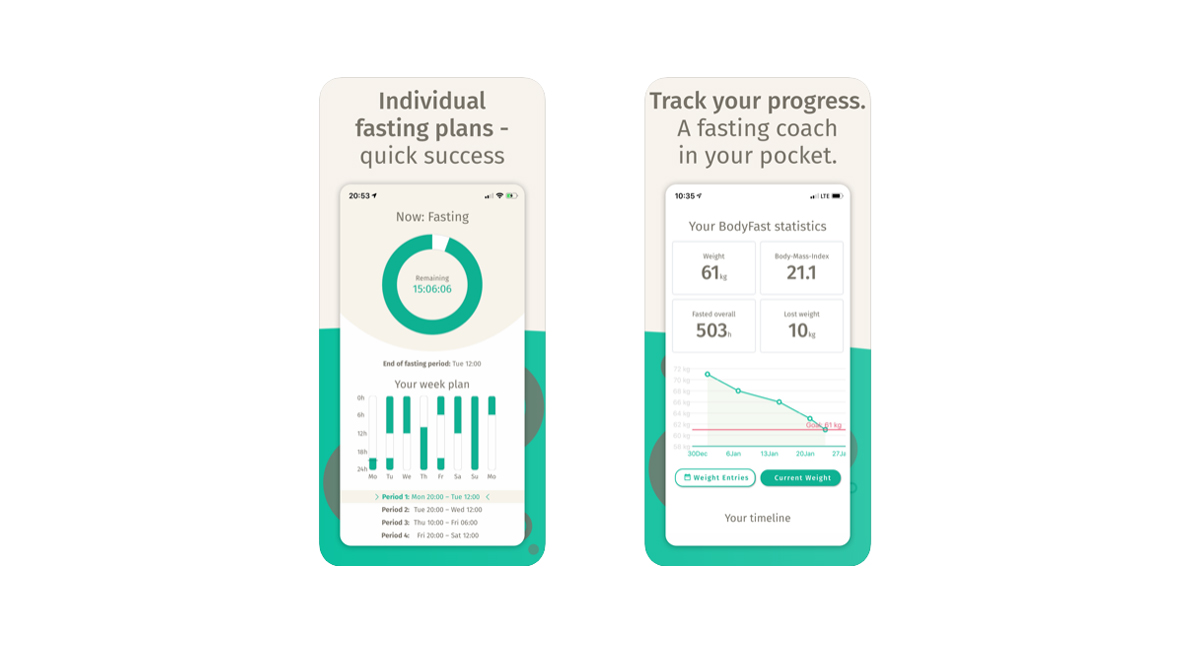 BodyFast app, its a Germany based online intermittent fasting platform. With its innovative and different fasting plans, its very famous fasting apps for 2020. Its allows users to follow his meal planning tips. The user can upgrade and take up weekly challenges to stay competitive and motivated. This fasting tracker has over 8 million people, using this app daily.
Top Features of BodyFast Fasting App:
Personal fasting coach
Weight tracker and statistics
Notification alerts
No advertisement
Ate Food Diary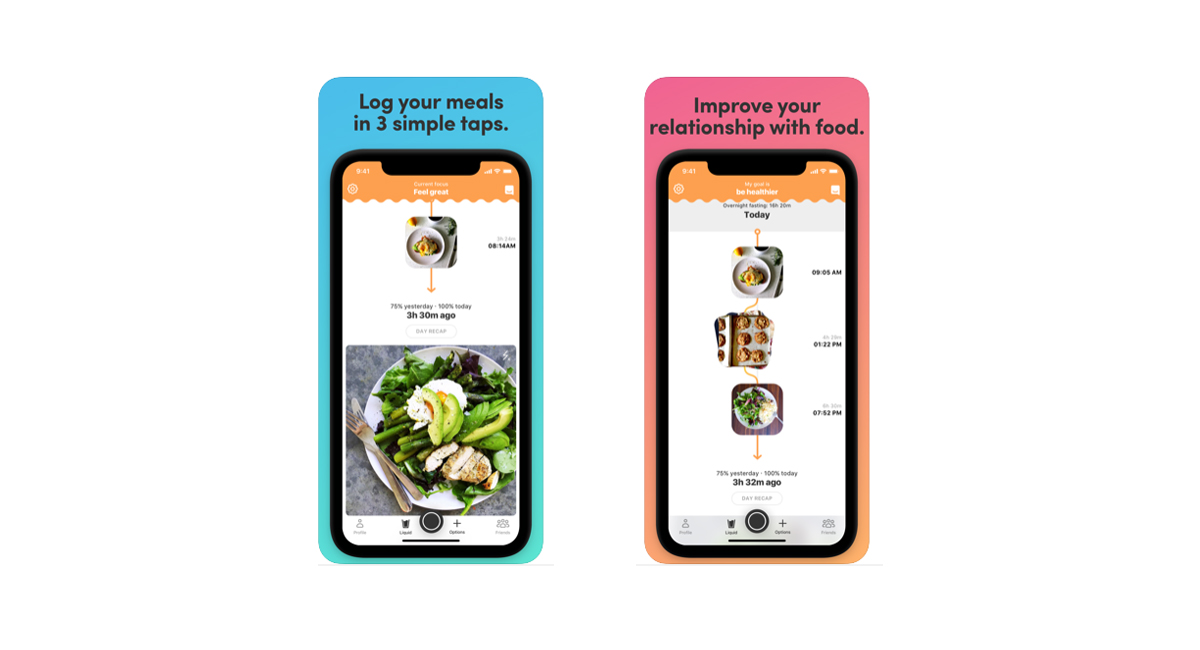 This social intermittent fasting app is a visual food diary, which helps to track the time elapsed between meals and snacks. It allows users to share on social media, makes them active on their choices. It is the fastest and easiest food journal and encourages user with new habits.
Top Features of Ate Food Diary Fasting App:
Allows users to quickly track meals via photos
Track fasting automatically
Share progress with different social platforms via social media integration
Stay accountable via friends or coach
Vora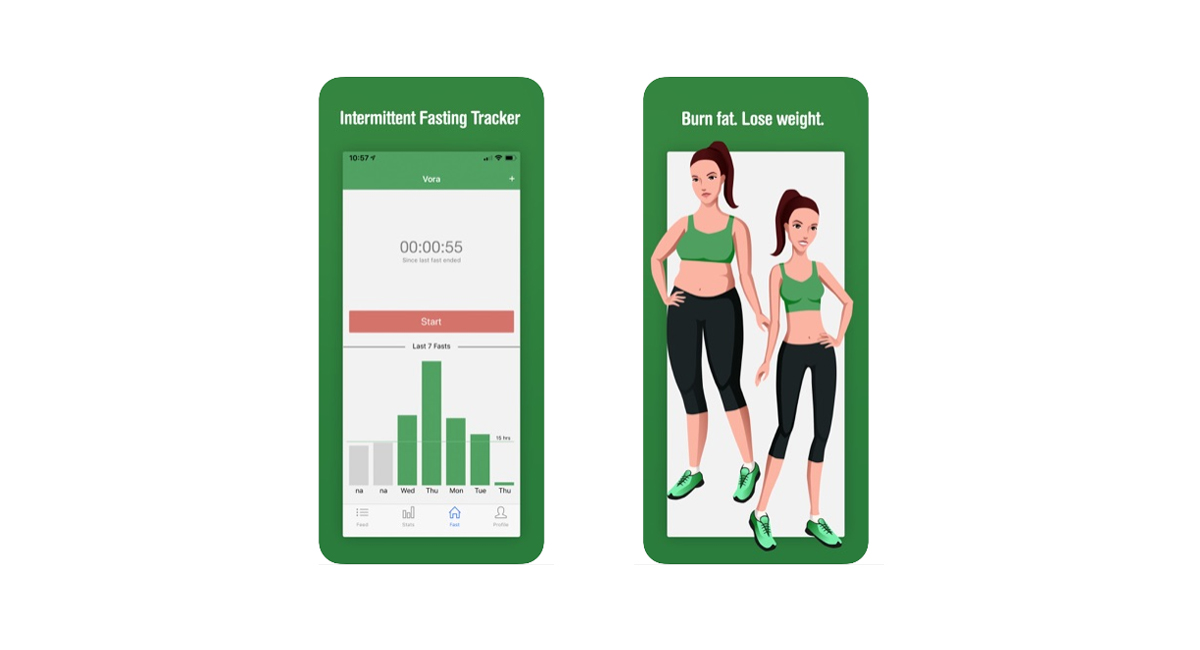 This IF tracking app provides daily fasting/goal timing and weight loss update. It's a cloud-based intermittent fasting app because it allows users to make an edit, and delete the fasts.
Top Features of Vora Fasting App:Are you ready with your Fasting App Development Strategy?
This fasting app can track the daily fasts and diet plans
Can check other accomplishments, comments on the social feed
Graphical representation, reports, chats of the last fasting
Are you ready with your Fasting App Development?
All we know and also according to a study found that if people follow a proper diet, had a lowered risk of heart failure and helps to boost metabolism.
If you have great knowledge or currently you are running a fitness & wellness centre, then I'm sure you have great knowledge about tracking the customer.
We have the app solution for fasting app, in this, our developers have the utmost experience in making apps from scratch.
View Our Latest Work & Portfolio
What's the next big challenge in Mobile Apps?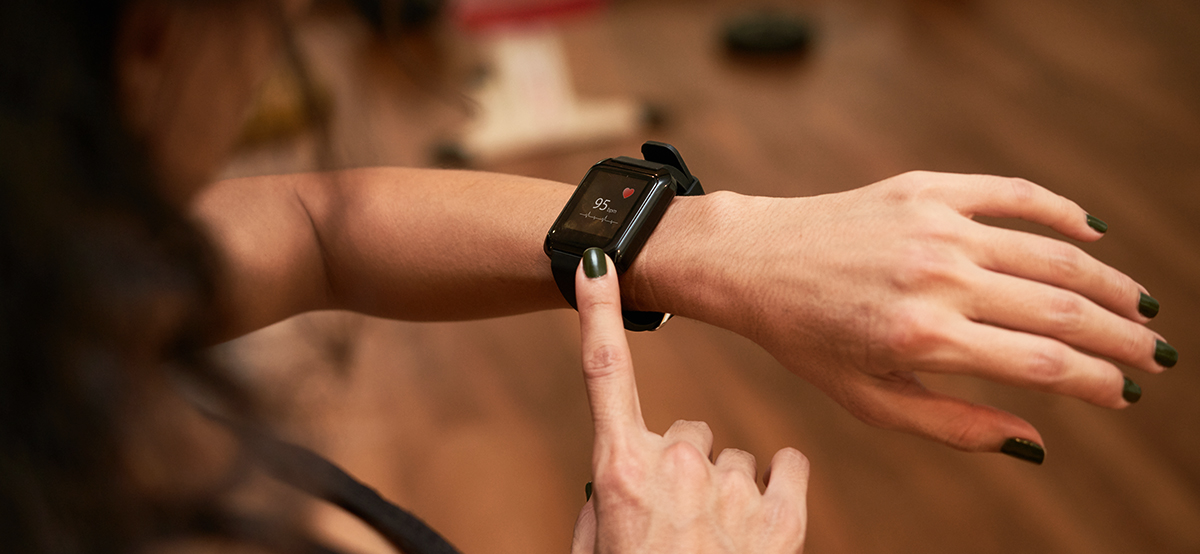 Mobile App development is opening up new channels for jobs and earnings also. But, startups are optimistic about working and everything. There are many things you should know market growth, statistics etc. before you jump to creating any apps.
How to select a perfect mobile app development company?
Evaluate the future scope
Review the Work of Mobile App Development Company
Assess the Development Company's Expertise
Get An Estimate of Mobile App Development Cost
How much does it cost to make a Fasting App like ZERO
Fasting apps are growing day by day. The estimates of this fasting app development cost will come between USD 18K to 25K. and it will also depend upon on the other factors features etc.
Why you should connect with Xtreem Solution?
Still, have any confusion or query regarding creating Best Intermittent app? Then you can talk with us with the idea, our dedicated team will help you and ensure you. We've developed mobile apps in almost every genre from taxi to food delivery to health and fitness.
I hope, this blog gave you some insights and information about the fasting app.