In today's generation, everyone has a great passion for traveling even We would say people are investing a good amount on traveling and trust us it's a good thing. Almost, Highways are filled with a lot of vehicles. But have you ever think about towing apps like uber for truck or road assistance.
What will happen if your vehicle got stuck on the road?
Well, relax! We have a great Towing App like Uber for truck solution for you, so stay tuned with this informative blog.
Towing app is an on-demand app like Uber for tow trucks app or roadside assistance app that shape your business with advanced alternatives. It is the perfect kind of example to help the individuals when they're stuck somewhere.
Towing App Development Helps to Grow Business in 2020
Automobile Towing in the US Market Size 2010–2024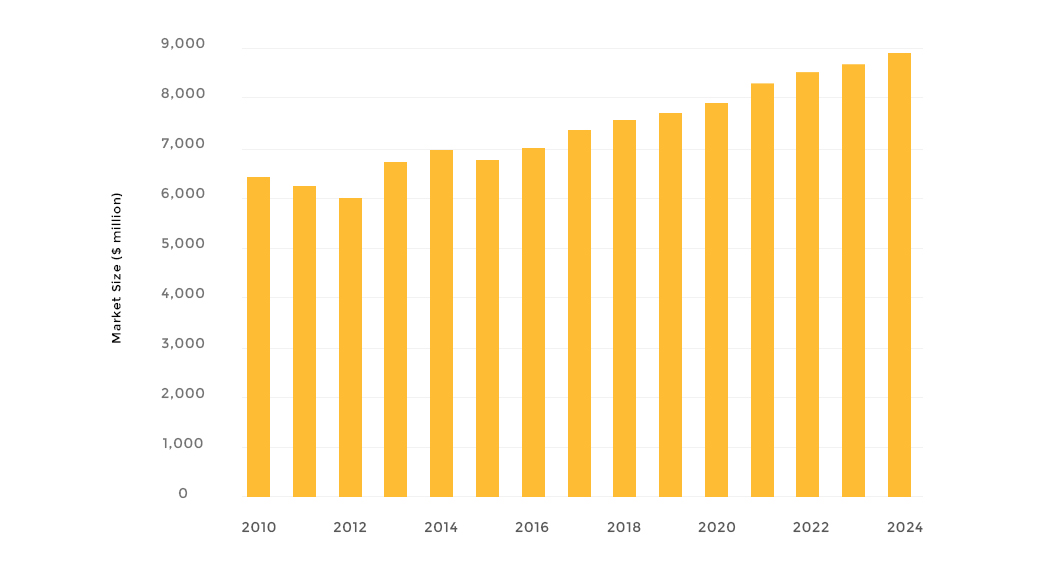 The Towing app development will improve consumer loyalty and it is a perfect solution for Towing business purposes. We deliver you a complete solution to create a Tow app like uber/ roadside assistance that'll be outfitted with powerful features. The tow app solution we produce is also 100% responsive that means your app will run on different smart devices with different operating systems. We create on-demand tow like Uber/ roadside assistance to deliver you a complete solution.
Xtreem Solution provides on-demand tow trucks app/roadside assistance development with full modification according to the client's needs. This App will offer an excellent platform for clients; you'll be able to receive your customized tow truck application.
How Tow Truck like Uber/Roadside Assistance App Works
Firstly, users have to registers via email, mobile number or social login. Then user will be able to select the option according to their requirement from the list (towing, dead battery replacement, tire repair, unintentional Assistance, etc.). Users can see the profile, check all the details like years of experience, specialties, visiting charges and able to find nearby locations according to their requirements.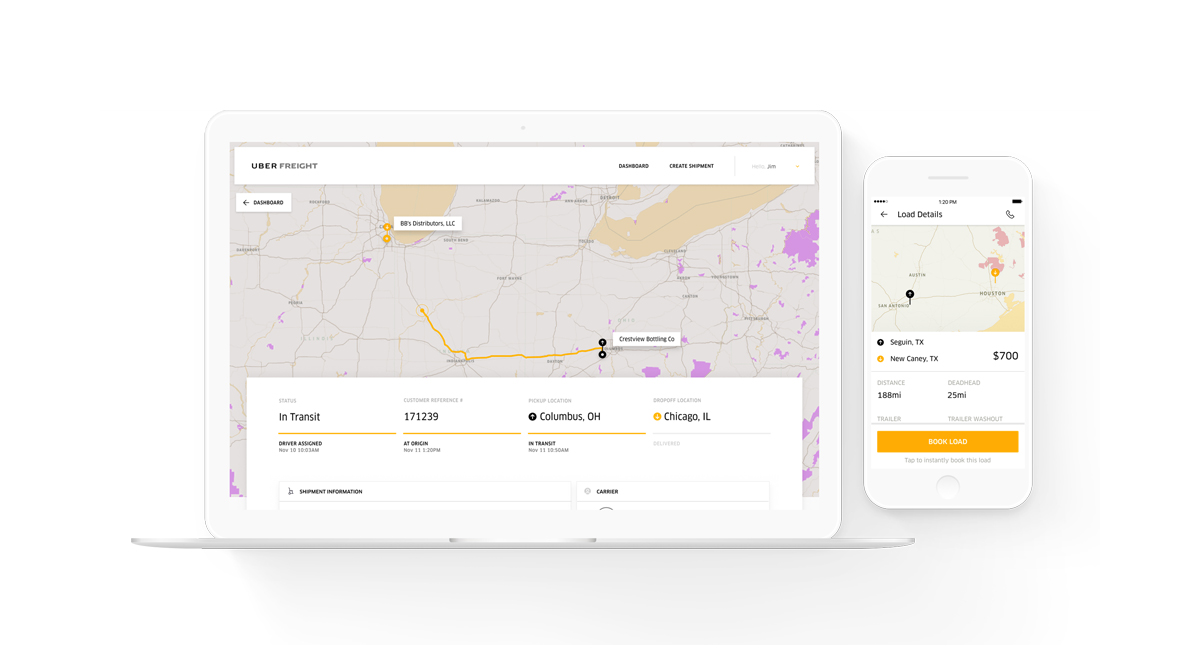 User can fix the appointment and take help from the nearest garage for any kind of services anytime when they need. Users can book an appointment with the nearest Tow Truck like uber for any type of services and even they are also able to cancel the booking without deduction any fare. You can pay for integrated payment with the debit or credit cards.
Characteristics of Tow truck-like Uber/ Roadside Assistance
Let us have a look at the fundamental features of Towing App Development below:
Login/Registration
Find Listing
Create a Profile
Tracking
Timeslot Selection
Order Confirmation
SMS Verification
In-app Navigation
Rating System
Backend System
Payment Gateway
Integral Features
Invoice
Service Satisfaction
Customer Service
Email Notification
SMS Authentication
Features to Consider Before Building Tow Truck/Roadside Assistance App
Booking via Phone/SMS/Email
Not everyone has a Smartphone to use the application. In that case, you can use mobile to call/ SMS or Email and supply services for the consumers.
Geolocation
The tow truck/mechanic reaches the consumer with less time period and help to find the nearest garage.
Email Notification
The client can share their automobile information like the model and registration number to identify the vehicle.
SMS Notification
User can make their profile with updated information and finally put their profile. An SMS notification containing the OTP will be transfer to their registered number.
Also read: Moped Scooter Sharing Operators Developmet, Features & Market Growth
Safety
Your app is going to be safe with SSL certification and extra security in the optimized code. This provides confidence to your clients while having financial transactions.
Customer Service
App deals with the customer service and solves any issue according to their need and this is the best method to give the best service and increases the client base
Dashboard for Delivery Personnel
The user receives another dashboard for accessing requests from Clients, accessibility toggle, commissions earned and these. Every request is monitored via the GPS tracking system.
Payment Gateway
Payment is incorporated into the app which makes it more powerful and secure. This function, allows the client to enter their card information with the client demands a service the last payment will be deducted automatically.
Ratings
Clients can set their evaluations and testimonials for the tow truck. Higher rating tow truck/roadside assistance is going to be set on the field first for client convenience.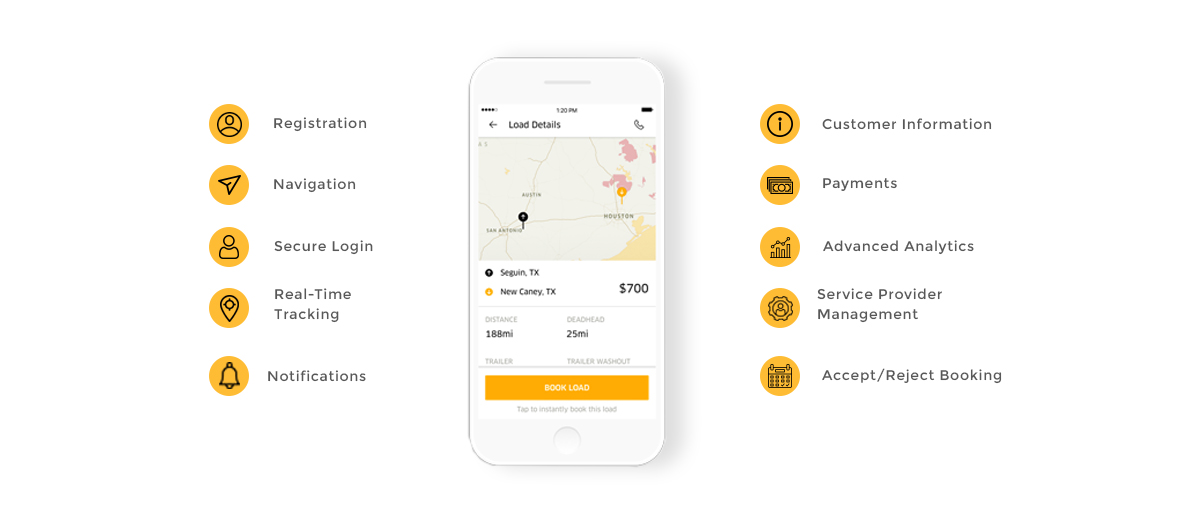 Tracking Report
This Tow truck application/roadside assistance is based on the speed of commission. This report clarifies the commission of the particular that made by the service supplier so this is the best feature to update all the services.
Booking for Longer Time
This attribute is useful for clients who wish to get a booking service.
Pricing Option
Admin can set the pricing into some fixed price or hourly fee from the admin panel.
Push Notifications
Real-time push notifications using firebase to keep the consumer and provider updated on the job position.
Banners Advertising
Give your customers the pride to have tow trucks app that is available in the market. Nowadays, roadside assistance becomes an on-demand app.
Also read: On Demand Fuel Delivery App Development , Time, Cost, Features & Everything
Home Screen
On the home screen, the user can view the sort of cars providing towing services.
Enter Location
Users can enter or pick their places to avail of solutions. The user can select 'NEXT' to find the available Tow Truckers. The user can see the service provider's profile to find the phone number, email, and web services. The user can input the date and time to schedule a Tow truck. After selecting 'NEXT', the consumer can assess the details like cost, payment system, calendar date, etc.
Speed /Fare Screen
After choosing the service kind, the consumer views the prices including foundation fare, fare/km, fare type, ability, etc
Now Service
If a user wants tow truck service instantly, they can select 'REQUEST NOW'.
Coupon
The admin supplies coupons and it varies with the user. The user can apply the vouchers to get discounts on your order.
Wallet
The user checks the current balance in their wallet also can add money to his/her wallet to cover delivery solutions. The user will also receive the invoice for the delivery with all the details such as booking ID; distance traveled time-taken, base fare, space fare, tax, and total cost.
Advanced Features of Towing App Like Uber Truck
Advance Tracking Ability
The users can manage the dual location of the Tow truckers at the same time.
Multi-Language System
App script has interacted with the Multi-language system so that users can select the language according to their relaxation.
In-App Phone and Message
Users can call or message service providers regarding their queries in the app.
Secure Payment Mode
The app is incorporated with modules also admin can add or delete payment module based on needs.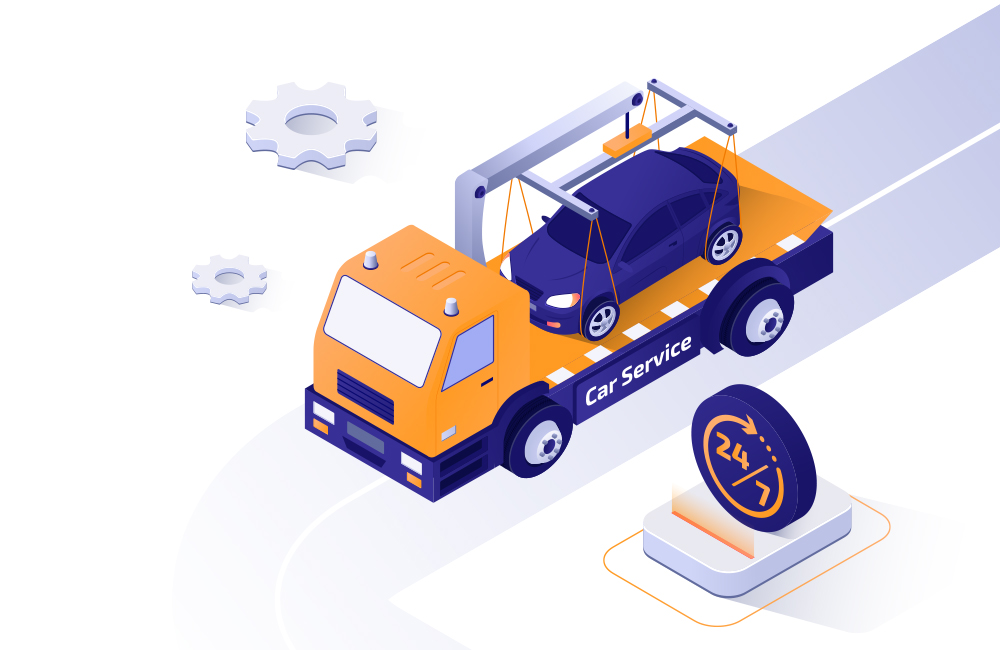 Security Compliance
Our app script provides full data security and follows standard app guidelines with necessary compliance standards.
Registration
Client registers on the app via email, phone number or social login option in a few simple taps.
Service Selection
The customer selects the option from the list like towing, dead battery replacement, tire repair, accidental assistance, etc.
Share Location
A client can share his/her emergency location with the towing service provider.
Share Vehicle Info
The client can share automobile information like model and registration number for easy identification and getting a suitable tow vehicle or support professional at the destination.
Finally, the Customer can select a Roadside assistance service according to their needs by use of the search engine/review/feedback.
Also read: e-Scooter Mobile App Development – Time, Cost, Features & More
How Much Does It Cost to Develop Roadside Assistance App Like Uber Trucks
To make a robust tow truck app like uber, you will need expert and skilled developers who have great knowledge in this field. Many aspects impact the cost or growth of the like system of development, size of the app. If you want to create tow app or roadside assistance like uber truck will cost approximately $10,000-$18,000 for Native apps and time will take upto 30 day and it will extends as per requirement.
The cost to create an app depends on the following factors:
Type (mobile sport, company, social media, lifestyle, etc
Platforms (iOS, Android, Windows Phone, etc
Design (fundamental, individual, custom)
Depends upon number of WebPages
Attributes & Infrastructure
Let's Build Your App!! Provide us with your contact details and we will contact you soon
Top 7 Tow Truck/ Roadside Assistance Apps That Increased Revenue Rapidly
AAA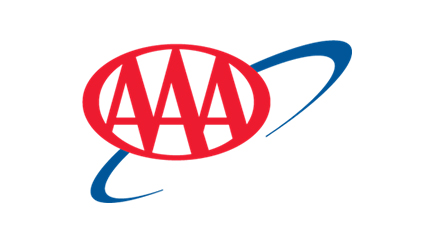 AAA provides the best roadside assistance service. In this, you have to put the fee each year. AAA delivers, flat tire, battery replacement, empty fuel tank, lockout service and much more than that. You can find nearby also can get around the long distance.
Urgent.ly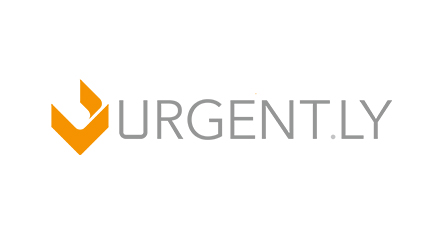 Urgent.ly is like a ridesharing app for roadside assistance. When you got stuck on the road like a flat, car will not start, lock-out, etc. don't be panic. Just put your location over the app and you will get the service as soon.
Honk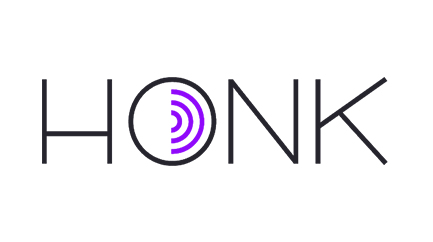 Honk is just another roadside assistance or tow truck app that's currently operational in multiple U.S cities. The app offers several roadside assistance services such as flatbed towing, exotic car towing, tire change, jump start, lockout, out of gas and other possible emergency scenarios.
OnStar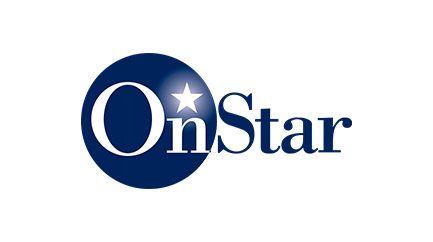 OnStar is a paid service, but this app provides more services than others. They also have Emergency feature services, which provide a priority connection to especially certified and trained advisors who not just contact emergency services, but also provide medical assistance by telephone.
Blink Roadside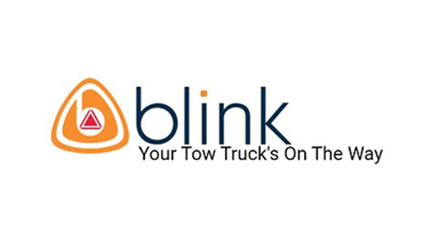 Blink Roadside is a mobile established roadside assistance service that enables the user to take advantage of participating service providers. The mobile app claims to be employed by over 75 million drivers. The business reports the service can be found at 99.4% of ZIP Codes.
On-demand app-based roadside assistance is booming around the world. It connects the user who needs help roadside help with the tow truck drivers. Customers can directly pay for the service through payment gateway mode.
StrandD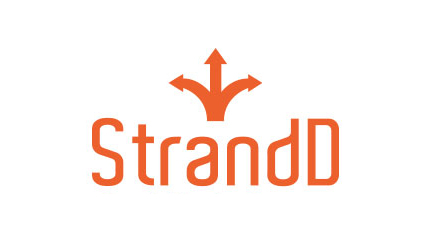 It's over 17k certified roadside assistance and towing app professionals but StrandD is a bit different concept like they have their policy of pay-per-use. All you need to do is ask service according to your needs, and this app will find the closest service suppliers to help you in minimal time at competitive prices.
Waze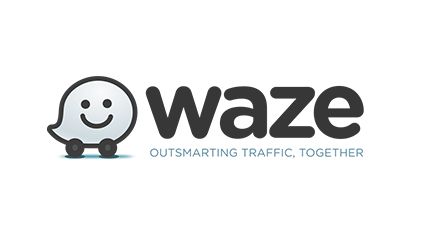 Waze is different from another roadside assistance app because of its community based on the traffic and navigation app. In reality, it is the world's largest roadside assistance app. Drivers participating in the network share real-time traffic and street information, enabling the user to prevent the worst traffic, and seek out the alternative routes.
Also read: OTT Video Streaming App Development: Time, Cost, Features, Market Growth & Everything
Closing Thoughts
Everyone gets into a situation where they need roadside assistance and at that time, only good roadside assistance app can get you through the moment.
Many startups are working hard on connecting car owners and tow truck drivers onto a single mobile app platform. Even existing companies that provide towing roadside assistance app solutions still working hard & providing a mobile app channel for their target client base. The perfect mobile app development company will simplify management, streamline dispatch operations, improve customer satisfaction and ultimately result in better revenues for towing companies.
For additional information, feel free to get in contact with all our on-demand app solution specialists.