When you are planning to go somewhere & the distance is too short to take a taxi or auto, then don't be panic. The moped app gives you a secure, effortless experience of driving. e-Scooter sharing system operators or Moped sharing apps are very eco- friendly, custom-designed bicycles that are a better option in the market. Moped apps are using IoT locks to find the available moped sharing app and unlock them by simply scanning a QR code.
By using this, you will get to know the percentage of battery level and runtime of this moped apps. Hence, the best facility for users easily can find availability and everything.
"If you're reading this blog, then I'm pretty sure, you have an idea or want to know how to create moped sharing apps like revel, Bird, Lime or Spin etc."
We are perfect solution for your moped app development, as we all know the pollution and traffic is increasing. Now, we need to contribute to make our world greener & cleaner but how can be done this? Here!!
If you're new in the market and trying to invest in escooter sharing apps, the moped app is a fantastic future scope for you. Also if you are in the race to get a rich-featured moped app, then welcome to this blog and stay tuned. The important part of this startup, moped app startups are becoming so popular all over the world.
Moped App Sharing Solutions

For perfect moped sharing solution, we need hardware for riding, software or mobile app to book the ride and insight & analytics to track our conversatation, engagement and revenue etc.
Hardware
Hardware options are designed to cover all mobility needs, covering all the steps from starting to end. Although all vehicles are smart and connected with the IoT devices, which will be connect with online app after scan QR code. It is very important in electric sharing business also includes a range of potential. There are a few reasons and should include these steps into electric sharing apps.
Unit economics
IoT features
Geographical & time management
Fuel & battery update
Software
Electric sharing app includes both frontend & backend development and run on android & iOS devices. With an intuitive design and modern feel, the electric sharing apps are fully customizable and support a GDPR-compliant registration process, in-app messaging systems, and multiple features are included. The moped sharing system operator allows to book your ride online and find the e scooter near you. There are some features below.
Responsive app design
Easy user registration
Driver permission uploaded
Find nearby scooter
Find nearby parking
Mothly & year membership
Tracking & user interaction etc.
Insights & Analytics
Keep update with user history, ride location, parking, battery level, demographic, interest, time, location and what is your revenue or earning in electric moped sharing app.
Related: e-Scooter Mobile App Development – Time, Cost, Features & More
Market Growth of Moped Sharing Apps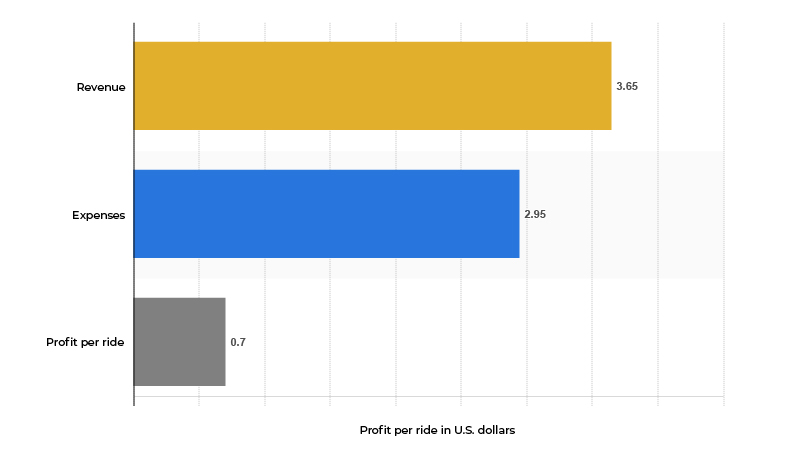 The worldwide electrical scooters market size has been estimated at USD 18.6 billion in 2019. The increasing adoption of electrical scooter sharing app services in countries including Spain, the U.S., Germany, and France have resisted that much needed electric scooter. Companies like Razor, Lime, Bird, Jump, and Two offering e-scooter sharing apps are procuring such vehicles mainly from producers like Xiaomi, Gogoro, Inc, and Ninebot-Segway.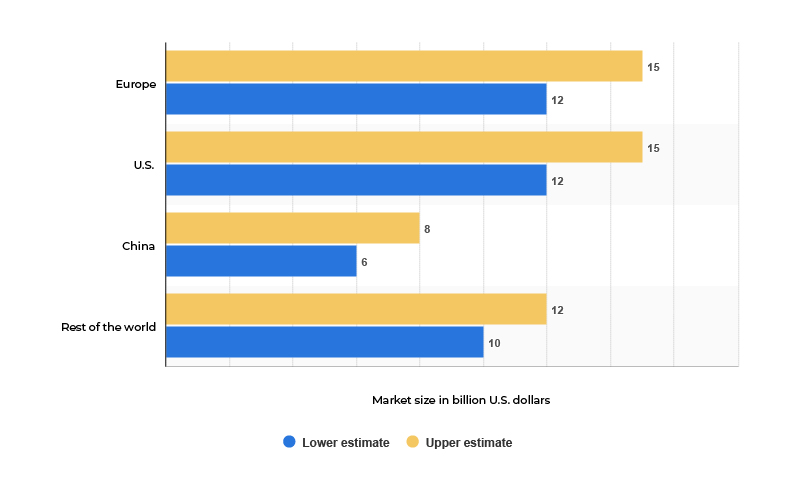 This estimated the market size of electric e-scooter apps that hit the market and boom in international regions by 2025. Sharing scooter apps have become popular in cities including San Francisco and Copenhagen, hence creating an app like Lime. In Europe, the marketplace for sharing e-scooter apps providers is predicted to reach 12 billion U.S. dollars by 2025.
Related: How to Launch Your Moped Sharing Mobile Application
Top 8 E Scooter Sharing System Operators that Increased Revenue With Moped App Development
These top 8 e-scooter sharing system operators covred all the market globally and increasing revenue, active user day by day. To make easy foe you to checkout all top moped sharing app with, avaibale devices, country, active user, market demand, revenue etc.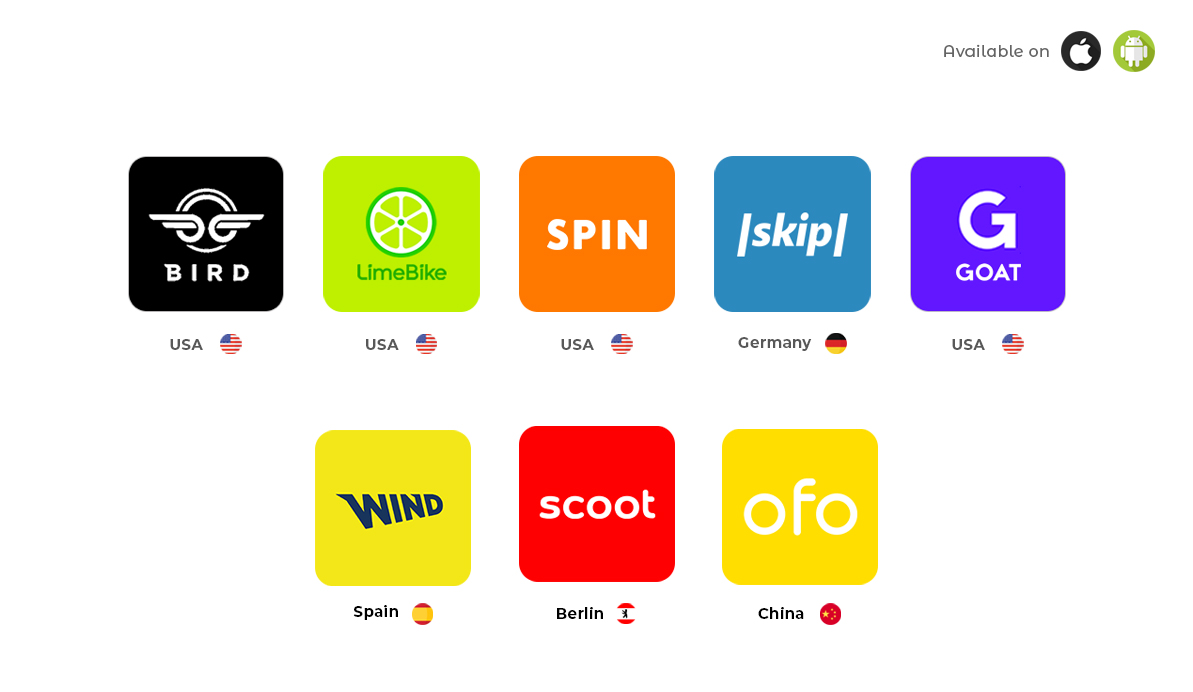 Bird
The Bird is a dock less scooter sharing startup and its popular for managing electric scooters in towns across North America. Bird has increased $415 million in financing so much and the startup has just secured the funds of $300 million. The financing amount has shipped the business from a reported $1 billion evaluation in May to approx $2 billion evaluation at the end of June.
Features of app like Bird
Real-time GPS Tracking
Smart Lock facility
Maps facility and relocate
QR Code Integration to Lock and Unlock
Payment Gateway Integration
Lime
Lime launched in 2017, Lime is among the very buzz-worthy scooter startups, helping individuals to go to the destination at a cheap and convenient manner. And if we talked about the current revenue, the firm has increased $335 million around and awakened with transport Uber.
Features of app like Lime
Safe & Secure Payment Gateway Integration
Unlock your trip by simply scanning the QR code or entering the ID.
Safe & Secure Payment during Payment Gateway Integration
Spin
Launched in 2016 in the USA, Spin is an electrical scooter startup that has increased an entire funding amount of $8 Million that directed by investors such as robotics, CRCM Ventures, and Exponent. The business is increasing approximately $125 million via blockchain-based safety token offering (STO).
Features of app like Spin
Map to locate the closest e-scooters.
Enter your payment information and get an automatic free excursion.
Skip
Skip is a San Francisco-based dockless electrical scooter startup that's established by Boosted Boards.
Features of app like Skip
Program Ride permits people to schedule the ride beforehand so they don't get into the location.
Unlock the bicycle with the QR code.
Make use of this ride through payment gateway integration.
Social networking integration
Goat
GOAT app launched in 2018, the revenue of this firm reach about $250 million, based on Recode. The Most Recent activity from Foot Locker is the first tactical partner and increasing the GOAT's evaluation to over $550 million, per resource.
Features of app like Goat
The facility, scooter via QR rides & uses that code everywhere.
Instantly locate a nearby scooter around the map.
Reserve a scooter beforehand utilizing the app feature.
Wind Mobility
Wind Mobility is based on Berlin which operates the e-scooter app market in Europe, Israel and Asia, and its current revenue $50 million. The company raised $22 million in financing eight months from Chinese Source Code Capital and Europe's after it pivoted away from bicycle rentals to concentrate on e-scooters. This Berlin-based freedom startup has raised $22 million in seed financing, giving to Bird and Lime.
Features of app like Wind Mobility
Perfect for local E-Scooters
Unlock with a single click with the wind app
Finish your trip and then lock the scooter
Scoot
Scoot is actively utilizing 46 technology goods & solutions such as Google Analytics, WordPress, and Vimeo. Scoot is rated 730,732 among sites globally based on its own 35,570 monthly internet visitors. Since last year, Scoot is estimated to invest $164.5K and it's a good purpose for the user's morning routine or weekend pleasure ride.
Features of app like Scoot
You can easily find an eScooter nearby location.
You'll love your trip/services and make payments
Finish your trip and then lock the scooter
OFO
OFO is a Beijing-based sharing firm based in 2014. The dockless system utilizes its Smartphone app to unlock and find neighboring bicycle charging an hourly fee of usage. The Business increased more than $2.2 billion in eight rounds involving 2015 to 2018, with the Chinese e-commerce business.
Features of app like OFO
Lightweight
In-built lighting
Three gears
Kick rack
Strong rubber wheels
Also read: E Scooter App Development : How to Integrate Scooter IoT Device to Dockless Electric Bikes
Interested! Time and cost to Moped app like revel electric scooter
If we consider the basic features and the fundamental three modules of the e-scooter sharing app, the estimates of this e-moped app development cost will come between USD 25k to 35k or out to be as follows:
These prices depend on the number of hours that the programmers put in to build the e-moped business app. The price structure can change based on customization in the program features.
Now that you're aware of the updates and how much it might cost you to join the company venture which is getting the new port of traders, you can consider using a Bird or Lime of your own.
Connect with us for further questions regarding on-demand e-scooter app development and receive expert guidance. It is also possible to request a free app demo.