Every year we take New Year resolutions to exercise daily and healthy throughout the day or years.
We're sure this year you also do the same thing, yes?
Like everyone promise to herself/himself that they will take only a nutritious diet and try to give their all efforts to stay active. But after some time what will happen to that guy and start eating all the rubbish hence the result you can see.
Maybe, you're one of them who are very determined to pay a visit to the fitness center from the very first day (when the year starts like 2020 is here) to go out for a running session, but maybe after some time, you failed due to your hectic schedule or lazy excuses, whatever!
Well, this problem was sorted out too much extent and all credits go to Technology/ Industry/ Big firm/ Mobile app development companies. At a time when a lot of the people are hooked into their Smartphone's, the fitness apps have turned into their daily gym trainer or teacher, whatever you can call it.
Nowadays, fitness and wellness apps belong to the most popular kind of healthcare services. This means that they can turn into a superb incoming source in the future.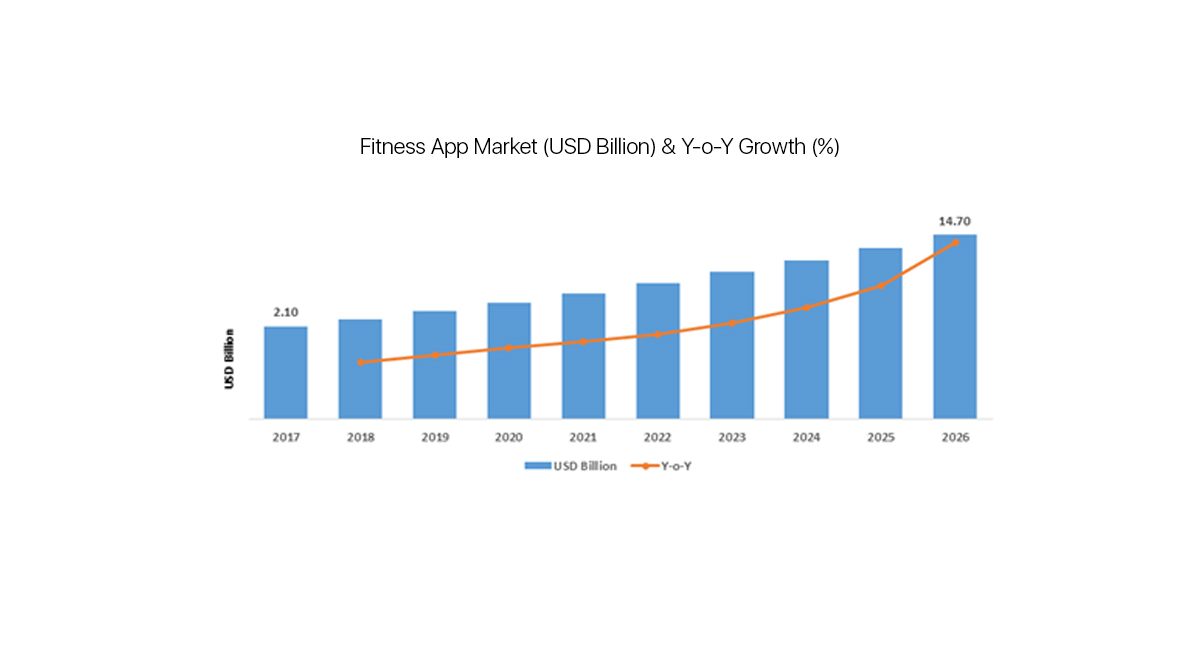 According to recent research, it's been confirmed that the use of health and fitness app development has increased by 330% during the past 3 years. What's more, the report states that about 75% of the mobile applications undergo the physical fitness apps at least twice a week and the rest 25% navigate these apps 10 times a week. Mobile App Developers have made our lives easier than ever.
So, why not take advantage of this fact?
Let's see what we have to keep in mind when developing an app?
Android app development and iPhone app development company have transformed everything by thinking up marvelous ideas about how to create a fitness app. Today, fitness apps have come to be a superb source of constant income. But,
how much does it cost to build a fitness app?
What are the budgets for creating such apps?
If your mind is creative and something in your mind then you can share with us?
If you are also planning to create such types of apps then this platform is made for you?
Exercising Might Be Fun If You've Got an Fitness App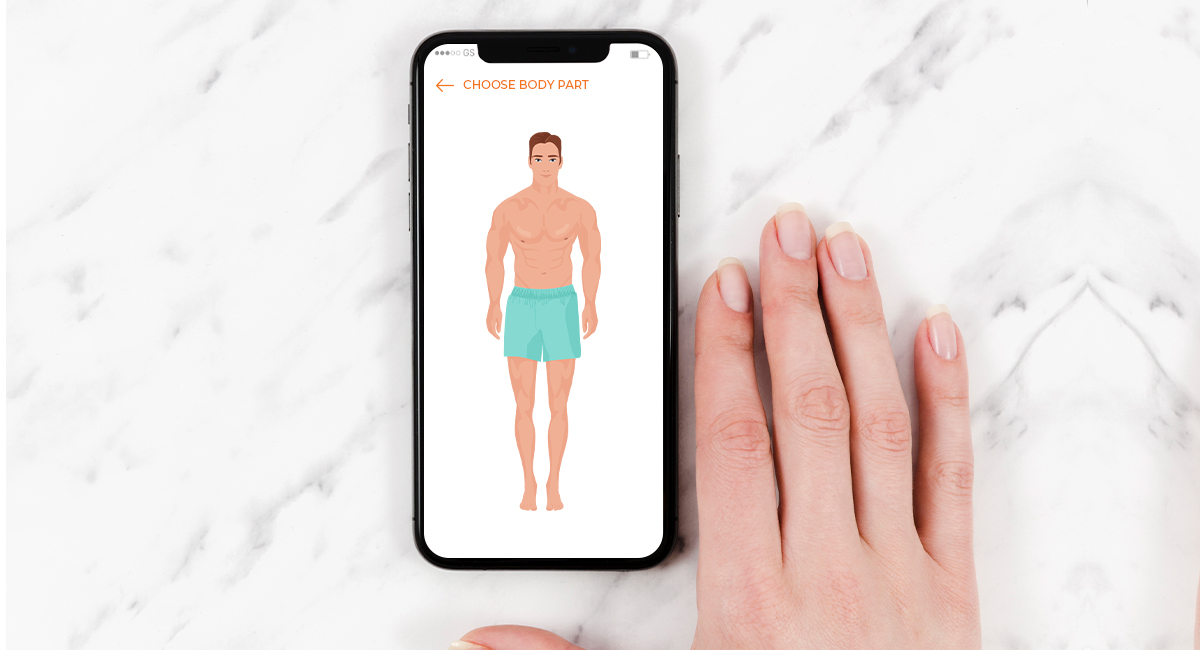 Sports and exercise are two important ways that could enable you to maintain and develop decent health. Both of these ways can be enjoyable and keeping your body active. While sports and exercise can be fun, it's also important that you can track your vital signs such as blood pressure, heartbeat, and sugar to prevent. These whole tasks can perform if you've got a fully-featured app like fullness.
Features of Fitness App Development
Here are some basic features to must include in the health and fitness mobile app development to attract more and engaging apps. There will be app having following user modes:
Easy Sign-up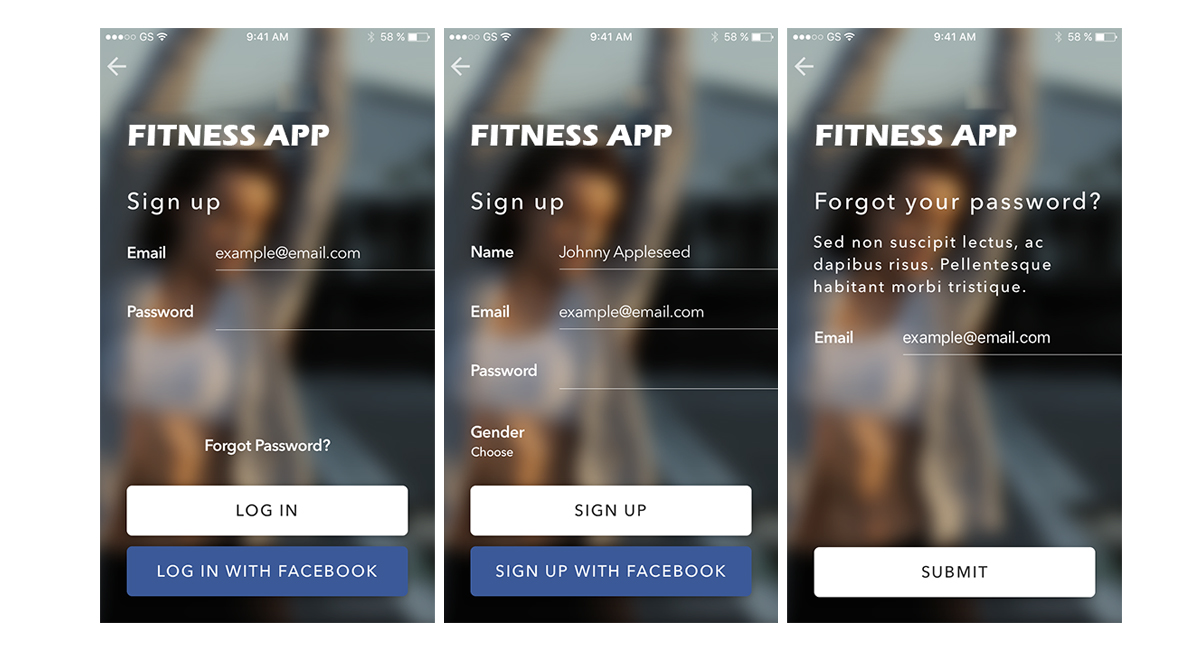 Generally, consumers hate a very long and complex registration process. You have to allow the first-time users to create their account with social media accounts or you can make the entire process short and simple by requesting name, email id, and mobile number.
User Profile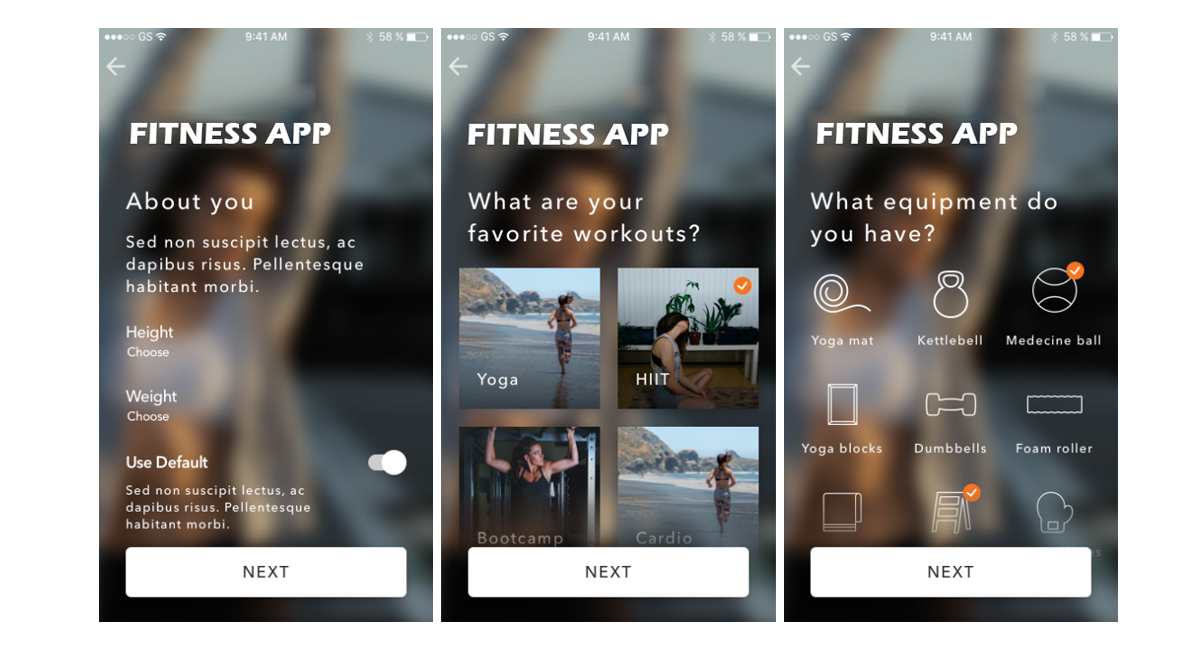 Profile Picture
About You (Description
Choose Height
Choose Weight
Use Default for description (Toggle Button)
Choose favourite workouts
Choose equipment you have
Choose time
The next and one of the main features in the app is a user profile. The users can input their data like age, weight, etc. Users can create a stronger profile. Also, in the future, if you would like to add some more functionality related to health care in your healthcare app, then the user profile can help you a lot.
Social Network Integration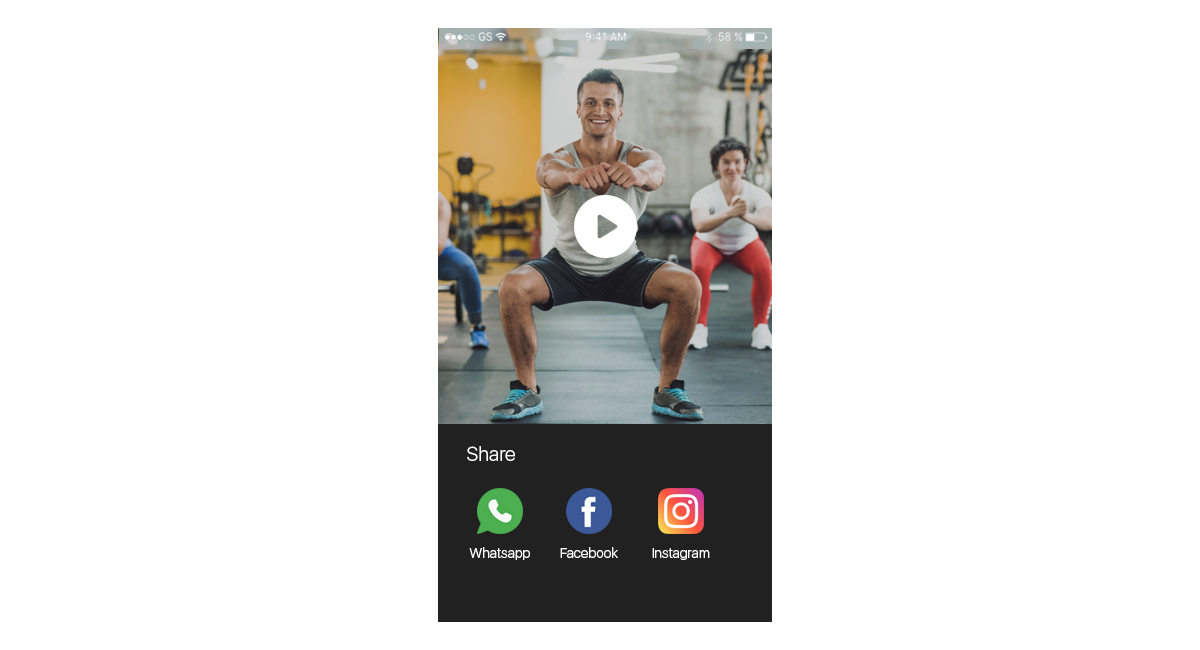 From signing up to sharing fitness-related information, social networking integration is a must for any app either related to fitness apps or others. You are also able to get social media benefits from there. The social networking integration can also boost online engagement for your application.
Push Notification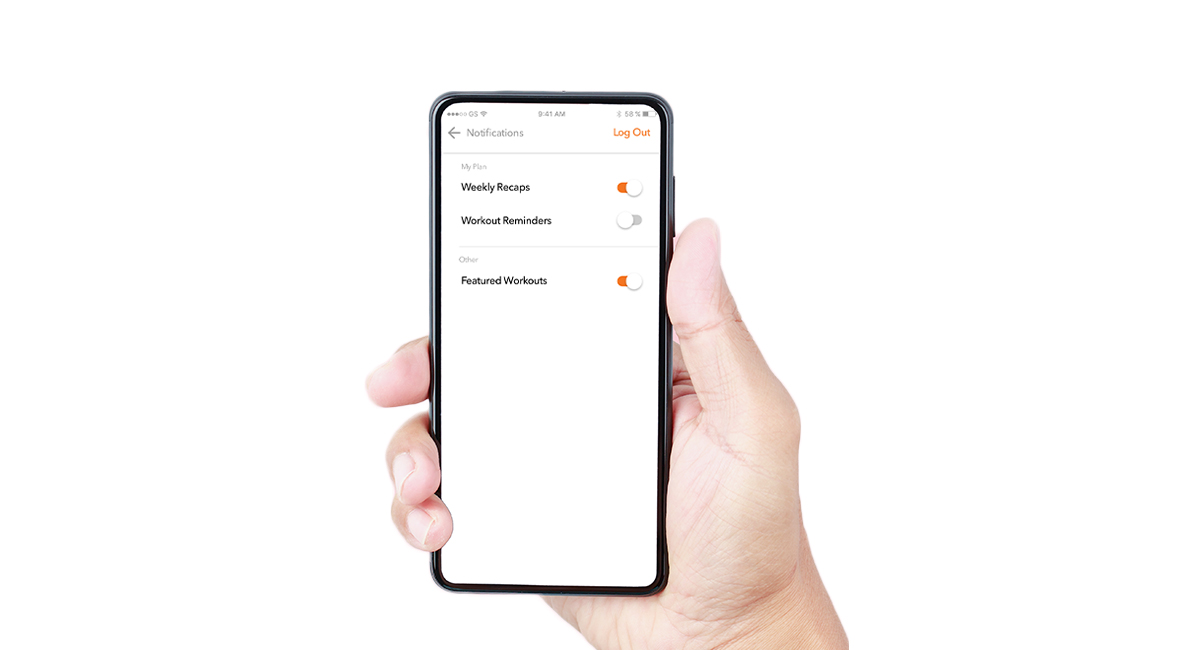 Push notifications can inspire app users to achieve their goals. You can invite the users for routine exercises with inspirational/motivational quotes through notifications. Also, the users can set up reminders for the workout and push notification can effectively remind them punctually. And this is one of the greatest features in the fitness apps I would suggest to all the developers that should add this feature into your app.
Chat Features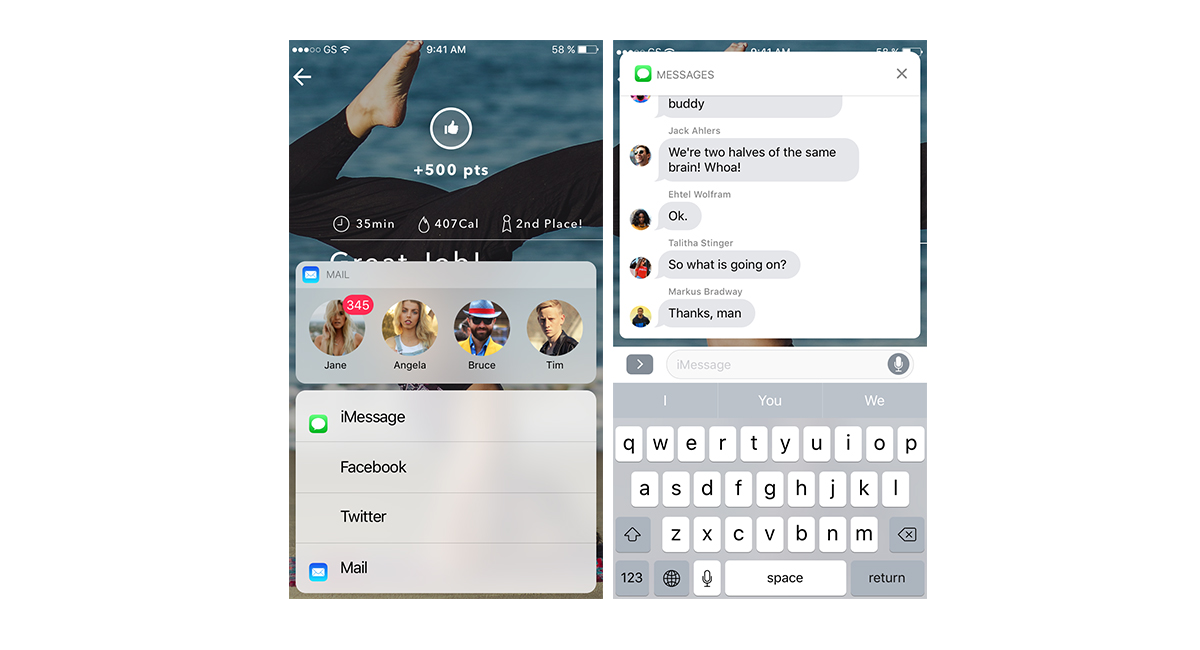 Additional features of these fitness mobile apps should be direct connected with the gym trainer and built-in calming music during the workouts. Such features can make your apps more suitable to a huge audience.
Record the Tracking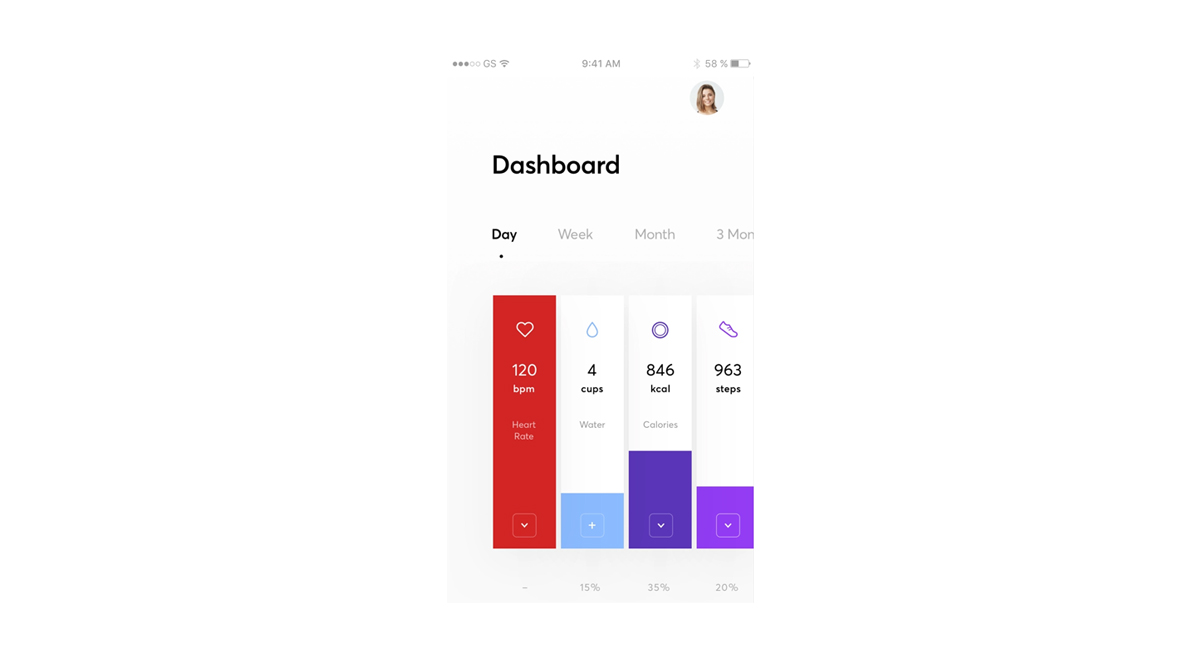 Your app needs to maintain the record of the user's action and fitness schedule. From individual activities like cycling, walking, etc. to calories burned and weight loss the fitness app should track everything and show the real-time situation to the users.
Update the Location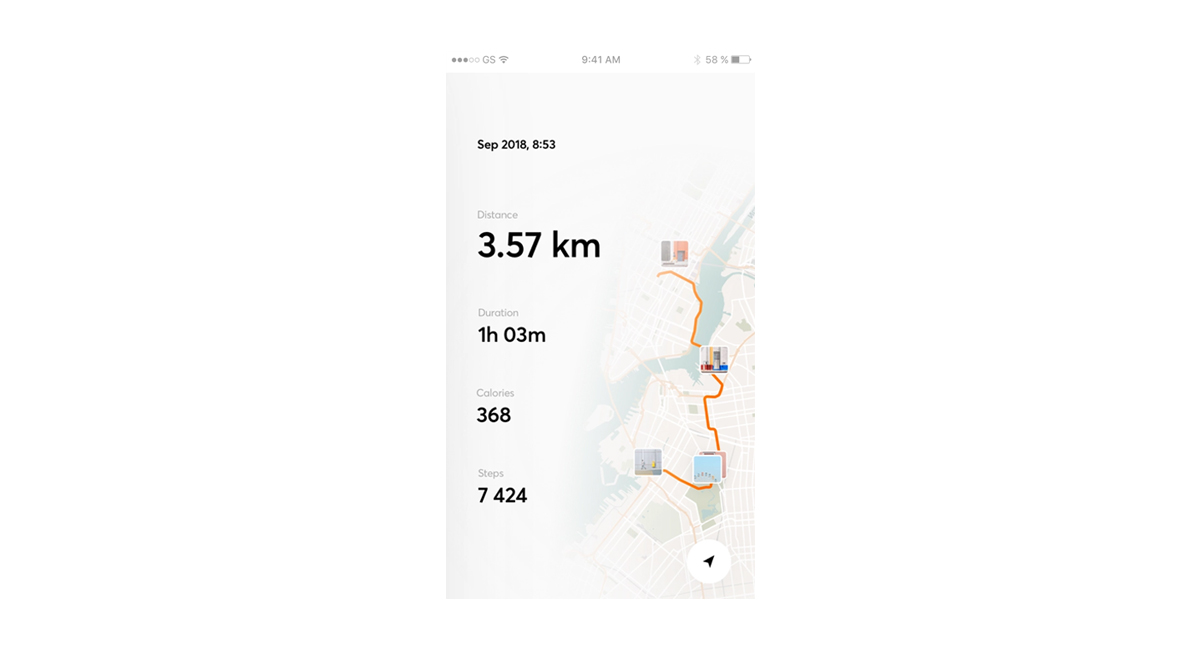 This is one of the most important features for a health and fitness app development. The Geolocation feature enables your app to monitor direction and routes once the users go for walking, cycling, or jogging. Also, it allows users to know their specific locations.
Video Tutorials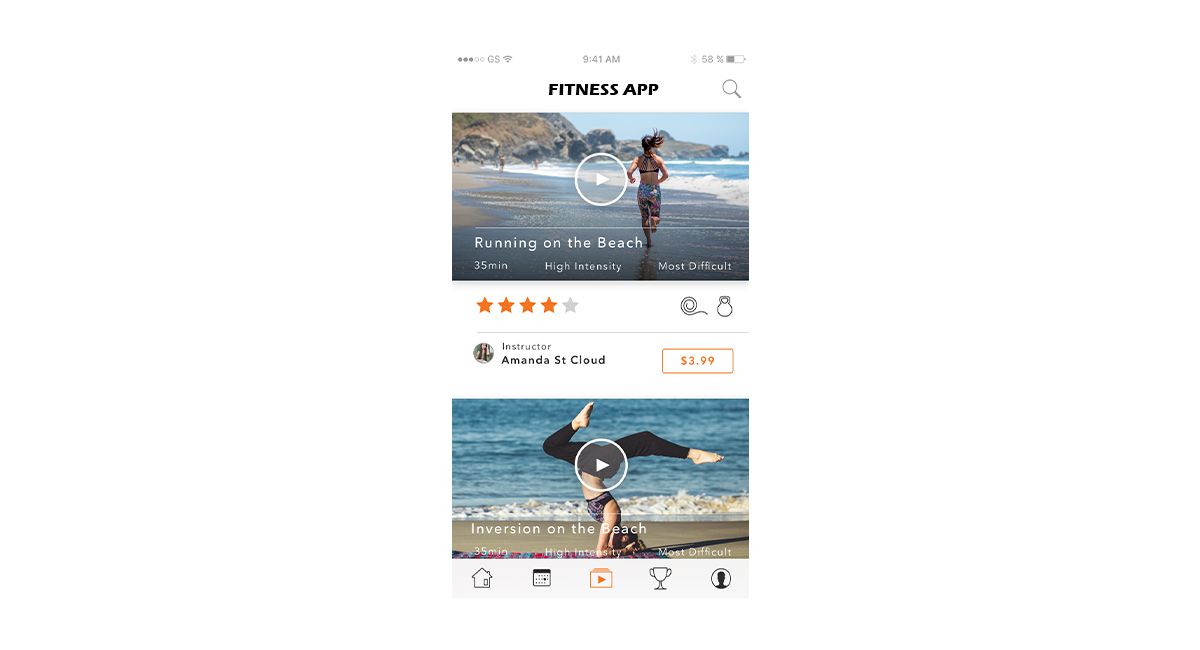 Lots of people do like workouts and exercises, but they haven't any idea and confuse all the time where to start from. In that case, live video tutorials can help them to understand the ins and outs of workout. Video tutorials also demonstrate the ideal way to do a particular exercise. It's easy to give direction to them regarding exercise and fitness, so they can continue their daily exercise with the greatest motivation.
Give Workout Appreciation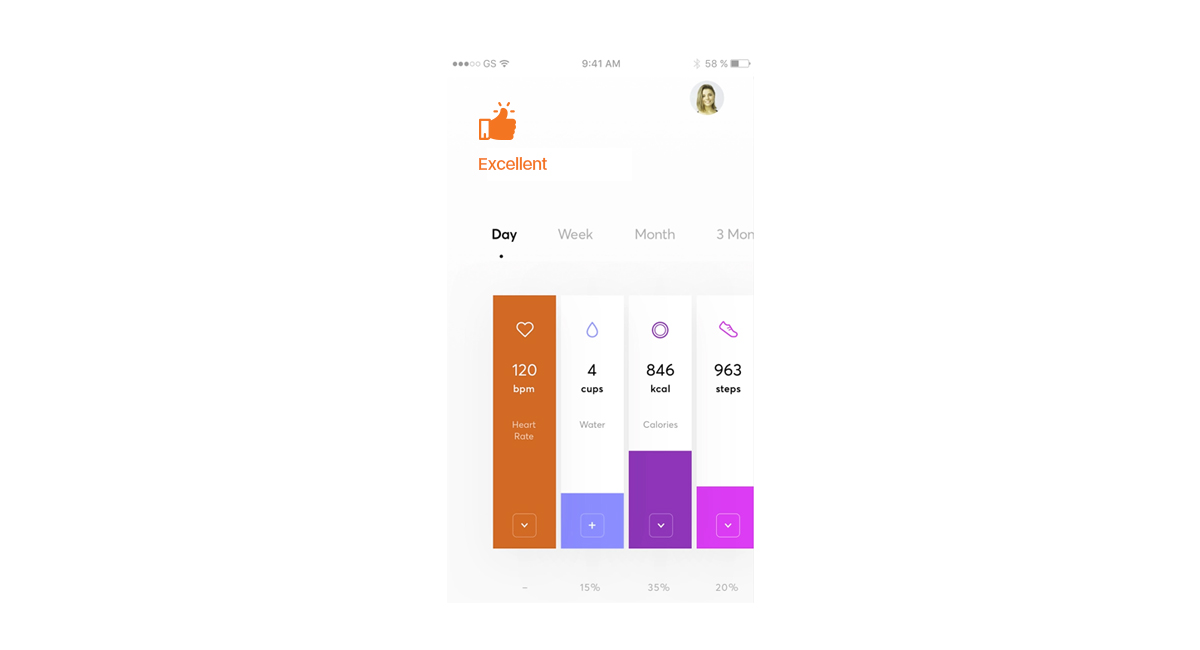 Fitness Apps are avaiable in Market
Exercise Apps
Exercise apps are concentrated on sports instruction and stay very popular at this time. These apps provide collections of exercises of varying sophistication like movie lessons, sound suggestions, 3D models, text descriptions, and even more. It is your decision which format of advice to select, just be certain that your consumer would be able to easily figure out everything.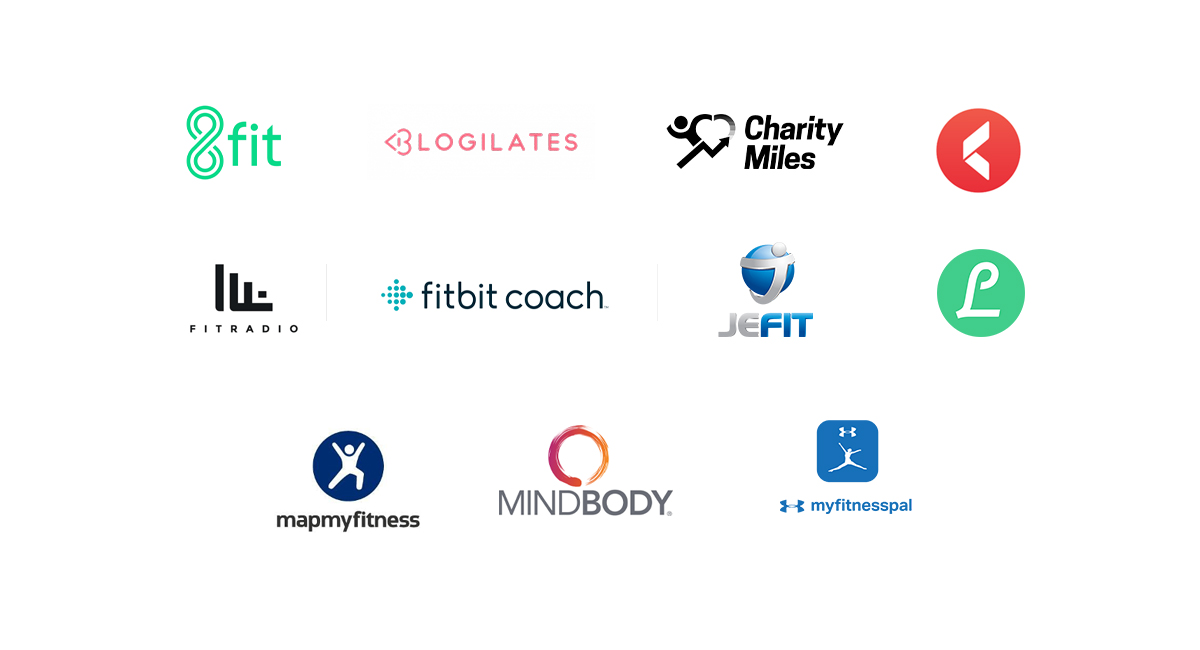 Workout Scheduler Apps
This kind of fitness app provides an individual with attributes, which help them organize their sports actions, enroll private successes, etc.
Activity Monitoring Apps
The mobile app of this sort is not meant to restrain the exercise process, its principal goal is to track any bodily action of someone; it comprises a pedometer, sleeps excellent evaluation, calorie counting. In this way, individuals looking after their wellness find such indexes significant in lots of ways.
Also read: Matrimonial App Development- Time, Cost & More
Strategy You should Consider in Your Fitness App Development
Opt Monetization Version
Decide on the monetization model among paid apps, in-app purchases, premium, advertisements or sponsored content.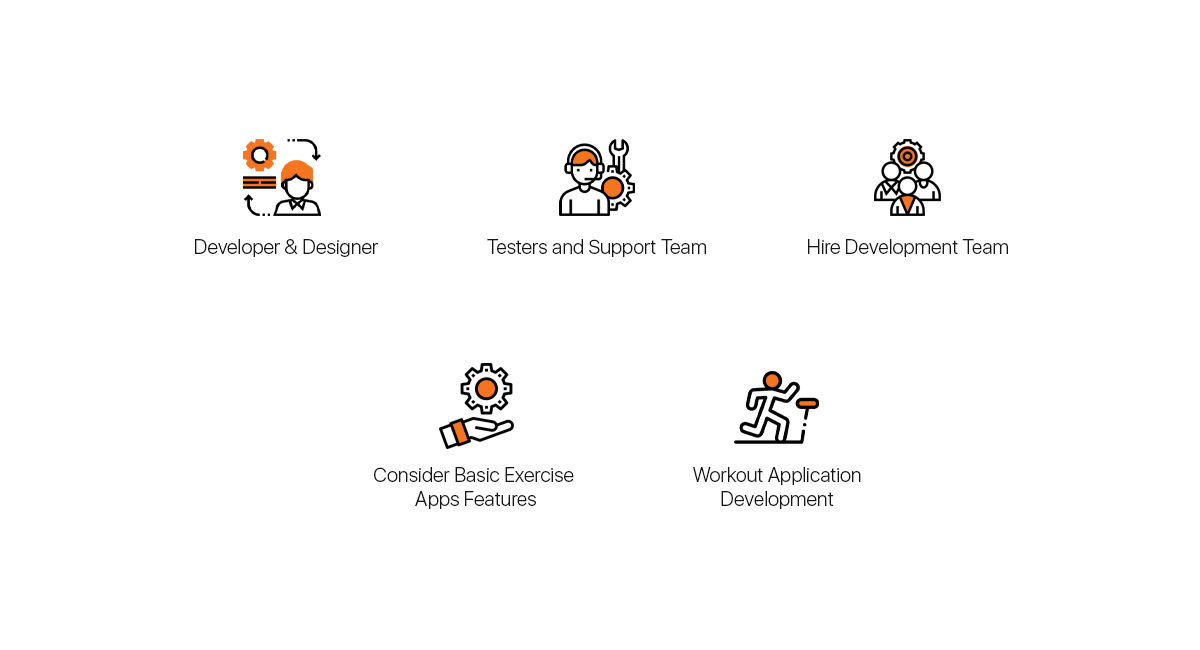 Developers and Designers
Why developers?
They are the real key elements who make apps from scratch. The development team has to have both Android and iOS developers. Moreover, why designers? Your app may have the best code and logic but when it fails to look attractive for the users, it is useless. So, good UX/UI designers are like makeup artists that make a good choice of color, background, elements, etc.
To create a fitness app firstly, you need to pick its type. Fitness app provides its customers with various features result from monitoring, motivation to keep moving, socializing and even education on this issue.
Testers and Support
Testers test the app against each possible combination and examine it without errors. If the testing group is good, the app doesn't need regular upgrading against error fixing. Moreover, after launching an app, the support team is the most significant one. They take good care of their fitness apps performance by encouraging its function and adding new capabilities.
Exercise Apps Features
The fundamental features for a fitness app are user profiles, notifications, social sharing, geolocation etc.
Workout Application Development
If you are launching an app for Android and iOS, you'll need at least three developers, iOS and Android mobile app developers as well as a backend developer.
Also read: Healthcare Mobile App Development: Tips to Get Best Solution
Want to Create Fitness Apps and Convert it into a Brand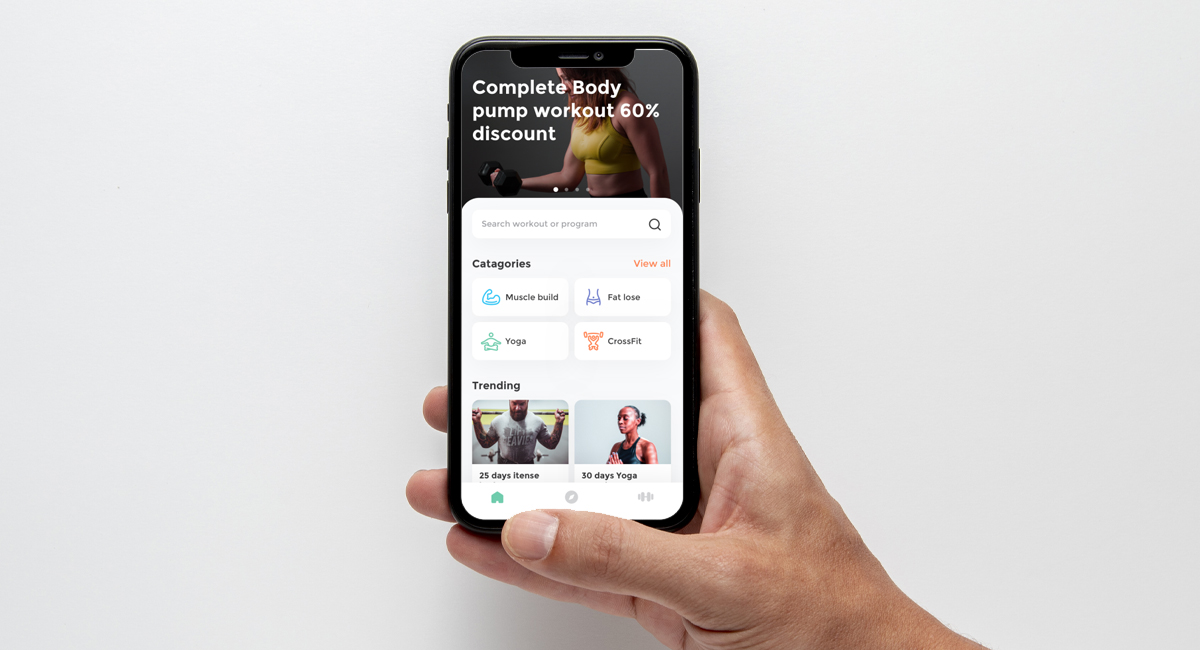 Monetization is the only way to do that. Some monetization versions are e-commerce, premium version, and ads. Adding the attribute of e-commerce to market fitness products may be rewarding. Additionally, marketing plays a big part in the mobile app industry.
Referral apps and loyalty apps are the best means of promotion. Other ways to earn are sponsoring fitness equipment, food supplements.
Well, there's no true quantity of cost for developing a health physical fitness app. The cost of developing fitness apps depends on 4 big variables of the fitness app development company, the sophistication, and availability of attributes, period and the cross-platform feature.
Nowadays, the creation of a fitness or health app is in fantastic demand. You have the golden opportunity of experiencing a slice of this cake. Individuals who do not have time to visit a gym or fitness center depend on them more than ever. Creating a health and physical fitness app may be a difficult task. But, it becomes considerably easier with the help of a good fitness app development company.
We recently a developed a Fullness fitness app click to know more about Fullness fitness app.
About Fullness Fitness App
Fullness app provides services and products which could help you collect and manage sports information. Fullness app can make these activities more fun and very exciting. Each of this information could be monitored using an app that can be uploaded to the fullness Fitness app.
Fullness provides sports monitoring and management solution for everyone, whether they are only a newcomer, fitness expert, old or young, boy or girl or just anyone that is into sports and would love to work out.
All these have made sports exciting. The fullness app enables shared competitions and activities in the community. To increase motivation and involvement among the users and community members, incentives must be given to achieve community goals.
How Much Does It Cost to Build A Health & Fitness Mobile App
Now the question is, how do you intend to come up with a fitness app development compatible with a particular stage (state, Android, iOS)?
Or do you need your app to function on all devices?
If your answer is right, which evolution method would you prefer- cross-platform or native? Cross-platform development is a lot cheaper as it does not require writing code for every OS separately and the cost to create a fitness app will be reduced as well.
You will surely be encouraged to create an app such as a fullness app and you will always have the opportunity to check and verify important fitness app information and vital signs before you may keep on performing your exercise or play your favorite exercise. Fullness also has a large selection of health and fitness products that can help you track everything or other exercise-associated data. With fullness, you will surely wind up physically fit and mentally alert all the time.
the cost to develop an app like fitness app is going to be between $12K to $18K but many factors depend upon the fitness app development cost.
Also read: Insurancet App Development: TIme, Cost & Everything
Which Factors Affect the Fitness App Development Cost?
Pricing is dependent upon a thoughtful approach. You need a strategy to make fitness apps and should be a great one. Therefore, considering the way to create a fitness app for cheap money, take into consideration the following factors.
App Ideas
There are a whole lot of kinds of health care fitness apps; you simply have to pick the one you prefer most. Complex functionality contributes and indirectly decides the price for creating a wellness physical fitness app.
Marketing/Advertising
It is not sufficient to create a fitness app, you need to encourage it, make it hot! You have to invest the valuable time into your app so your app becomes so popular in less time.
Maintenance Support
If you are thinking that, when app upload on google play store and your responsibility is done then you are wrong. After that, you need to update your app time to time, adding new features, and performing all of the rest of it. Thus, when planning the budget, make sure you take into account the expense of app support.
Now, hopefully, you've got the idea of how to design and come up with a fitness & wellness app development in the market.