In this world of technology where everything is available on the web and mobile apps, so why more matrimonial mobile apps are not available on the internet/web?
If we talked about before a year back, parents used to hire third person or relative to find a perfect partner for their son or daughter but now the time has been changed.
Nowadays peoples are searching on the internet to find perfect matches for their son/daughter even sometimes bride/groom also search for their own. And in this way, they don't need to spend more money on these matrimonial sites. There are lots of matrimonial mobile apps and website that may help you to find out the best partner. Matrimonial apps include all the information regarding the groom or bride, so the parents get every detail they are looking for.
And best part of this matrimonial mobile apps it includes a lot of biodata of groom and bride. So, what will you need to do? Just registering for these websites and upload the information can find websites which offer free membership.
What is Matrimony Mobile App & How It's Work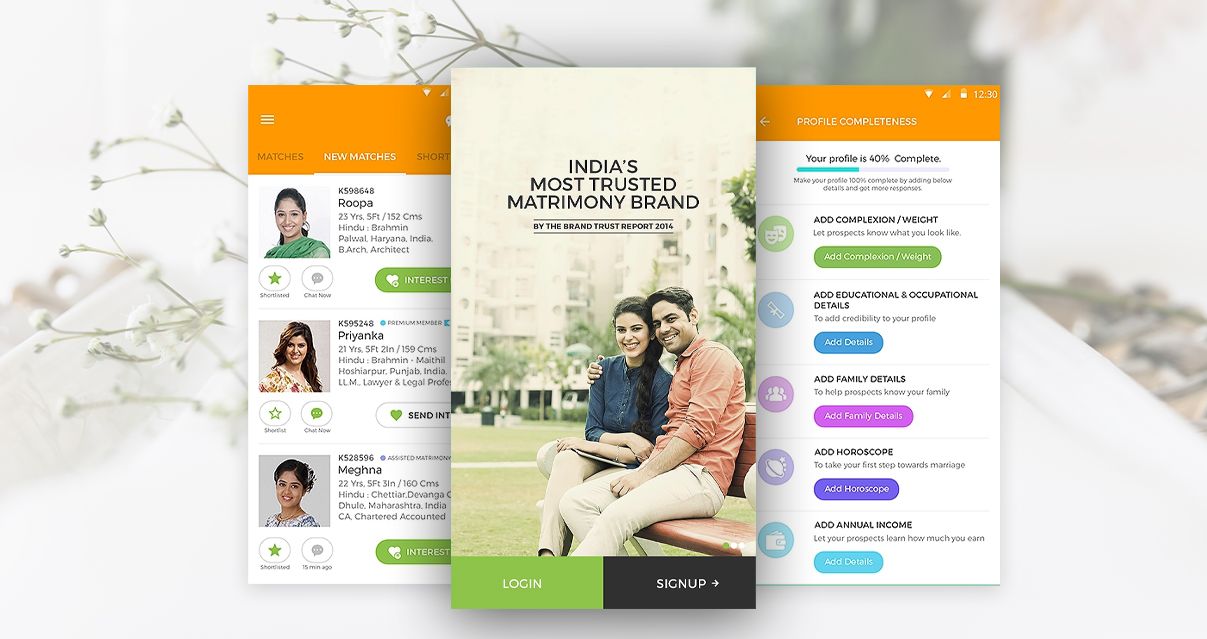 Presently, the matrimony sector is grabbing the attention of the investors and, the future will tremendously fruitful for this industry with the mobile apps. These amounts will keep on rising every next year and for sure we need of mobile apps for matrimony services.
And now you are also planning to make beautiful matrimonial apps, and then stay tuned with this information. Let's proceed!
From developing a matrimonial mobile app, you can target your audience to find their match easily by enrolling into the matrimonial app. According to your requirement result will be appear and see the perfect match and explore more apps function.
Important Key Point of Matrimonial Mobile App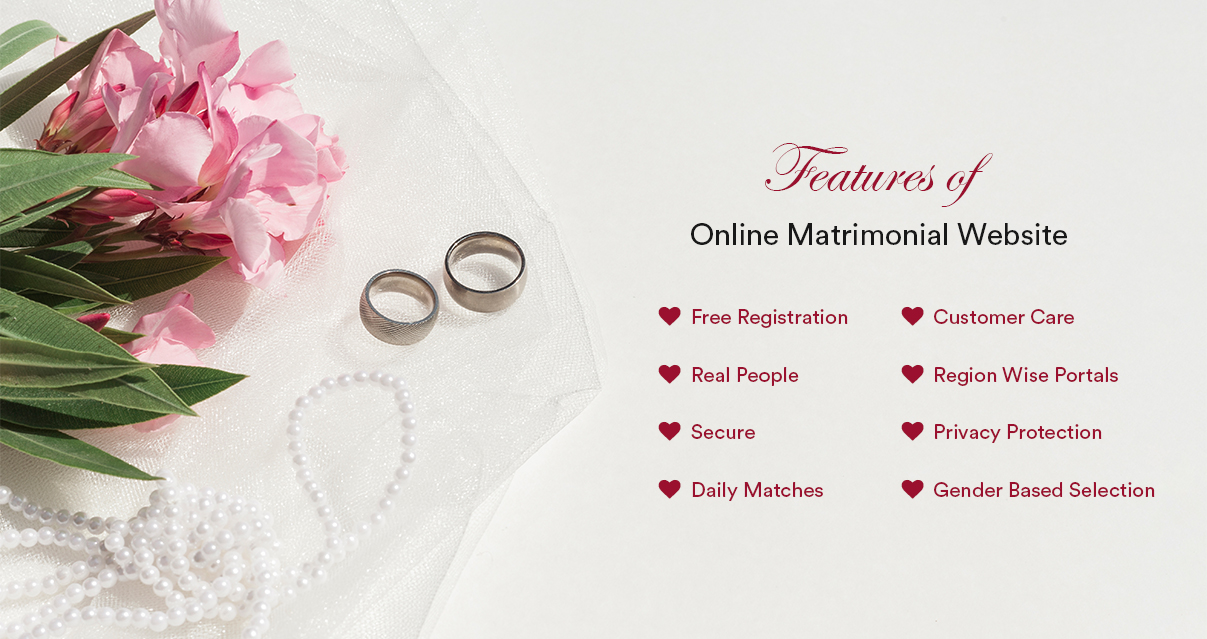 A matrimonial mobile app should be a secure & safe platform to link individuals, helping millions of individuals from several communities to find their ideal partner.
If you are planning to create your matrimonial apps for your company, ensure that your platform interface should be impressive and interface easily guiding your customers alongside many interesting features. The users will have the ability to make the best use of these features as soon as they register into the app and create their profile.
There are lots of features in play considering the accessibility of a matrimony app. Many entrepreneurs have some queries running in their thoughts and the one of them is "How can I gain with this matrimonial app development? You have a same question? Great.
Benefit of Getting Metrimonial Mobile App
With the help of these apps it makes easy and convenient for the clients to see their partners within their caste and community.
Having an app will attract more viewers and they will have the ability to navigate so many profiles to find the perfect candidate according the audience choices.
May question arise in your mind that, how can we trust on these apps?
We all know matrimonial apps contain all the information, but this information is kept in safety mode.
Also read: eScooter Mobile App Development – Time, Cost, Features
What is the Advance Features of Matrimony App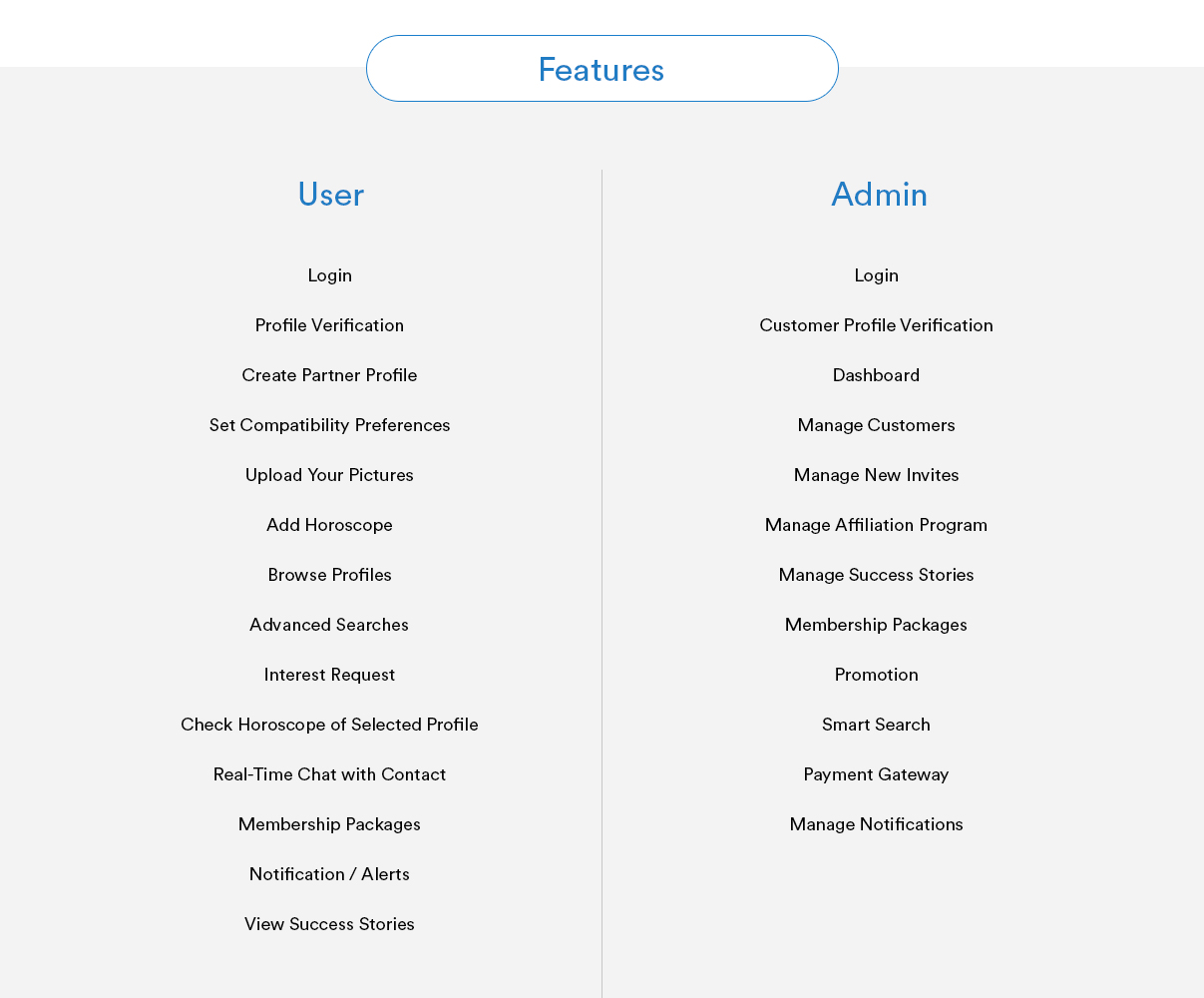 Find the Favorite
Using this attribute, your app users will have the ability to store the profiles of the candidate about and can see it easily next time when they start the App.
Add Photos from Library
Your app must allow the users to add images in the library, since this way they can easily upload their images on their profile in addition to share them with the profiles they have interest in.
Social Sharing
Integration of this feature will allow the app users to see the social accounts of the user profiles they're interested in as well because they can share images and other stuff on their social networking profiles.
Newsfeed/Activity feed
The app admin can remain updated regarding the action of all the app users using the newsfeed attribute, where all the user activities will be exhibited.
User Privacy
It is vital to ensure the privacy of the apps users in addition to allow the app users to block another user profiles which could be making an unnecessary annoyance for them.
In-app Calling & Messaging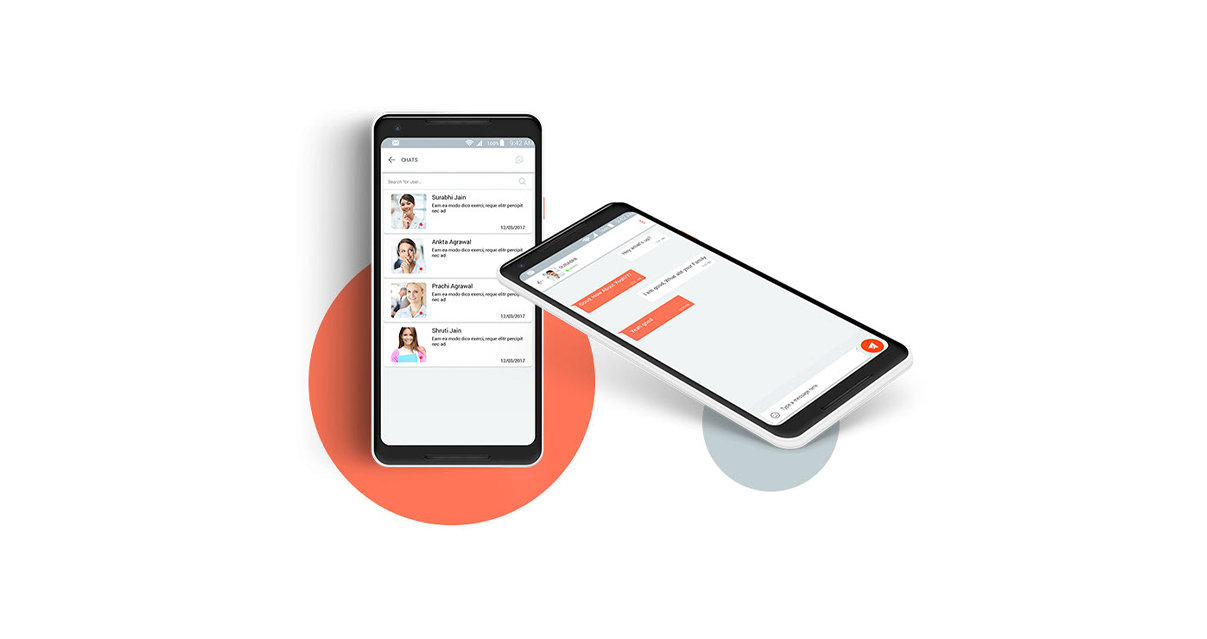 This feature again can help the users to make calls and send messages into the intriguing profiles within the app itself.
Search & Filter
This feature will allow the users to search for the prospects as per their likings as attention, like their place, job, community, etc.
GPS Integration
Utilizing this attribute, you can allow your app users to locate relevant matches near a place through City Search. This way, the consumers can initiate the search within their town in addition to outside, by their liking and pursuits.
Chat Integration
The integration of Chat API is a must in all matrimonial mobile apps. It is important for the app program users can communicate with the other users to accomplish a degree of understanding. In the end, it is much easier for folks to begin communication via chat as they find it far convenient.
OTP Integration
Users' authenticity can be supported by integration OTP (one-time-password) feature into your app, through SMS, call, email, etc.
Data Sync
This feature will useful for the admin that will have the ability to sync the app data with societal reports, etc.
In-app Camera
Users will have the ability to share pictures with other profiles by clicking straight from the app camera, instead of uploading the particular pictures in the phone gallery.
Drive Notifications
Users can receive alerts about new updates, by way of instance, a new profile of particular category updated on the app that may interest them.
Data Security
Security of user information should be guaranteed at all costs and this may be carried out easily by taking care of the specific security measures.
Third-party API
Integration of third-part APIs is now important for many apps of today and same holds for matrimony app. Like, chat API, third-party camera API, etc. have to be incorporated.
Ratings/Reviews
Having evaluations and reviews feature will enable your audience to discover about your app and it is also important to have such a platform in which the app users can share their expertise with our providers. This would help people from all across the world to make a perfect match.
By having all these innovative features into your matrimonial apps, it will be easier for you to have an app over your competitors. Integrating these innovative features will also make your app more reliable, after all matchmaking is a sensitive thing and using a mobile app for this function will sure help your matrimony brand to gain a strong position on the industry.
Best Example of Metrimonial App
Shaadi.com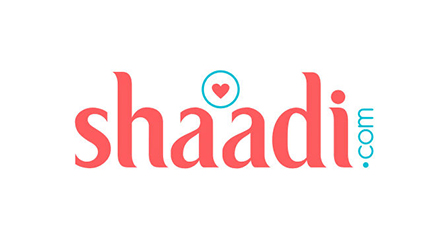 It is the world's largest networks of matrimonial service. In this you can create your profile even with the help of a Smartphone. While through iPhones you may use the IM feature to chat with other members on the site and get to understand them. When you create your profile then you will get to know all the details includes chatting, likes, dislikes, profile photo, caste, phone number, etc.
This is an Indian based site and is the biggest on the planet. It has its branches in Canada, USA, UAE and UK.
ZindagiMatrimony.com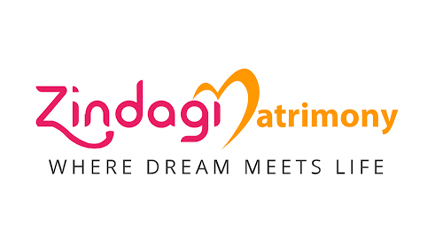 This is also a matrimonial app that has been serving the Indian viewer for a while now. It lists out different matches from all the states of the Indian peninsula. It is also one of the great apps in India.
Elite Matrimony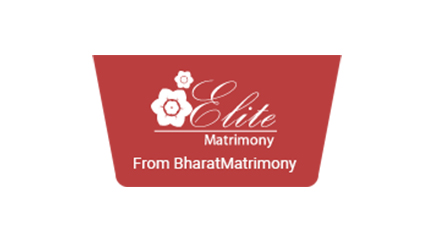 Elite matrimony refers to matrimonial apps represents for wealthy and rich families. Mobile apps are available for this website that can help you search and stay in contact with your matches which you find on this website.
The app can be used with both Android and iOS. You can enroll and create your profile in a snap. There are many options are available on online searches like community, city, income etc. Explore features of the app that helps you in getting full information for your partner. You can get notifications with the matches plus stay in touch with the one you find interesting.
WayToNikah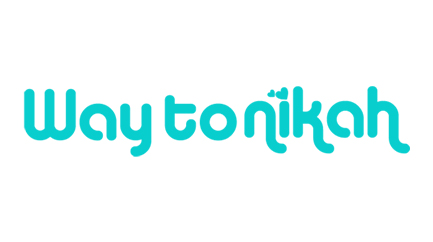 This website and its app works good for you if you are a Muslim and looking for Islamic matrimony to help you out. Not just Indian but Islamic matches throughout the world are available to pick from. And this site also offers 100 percent of solitude to your details you will share with them. It has received over good reviews on Google search.
Matrimony App Development Procedure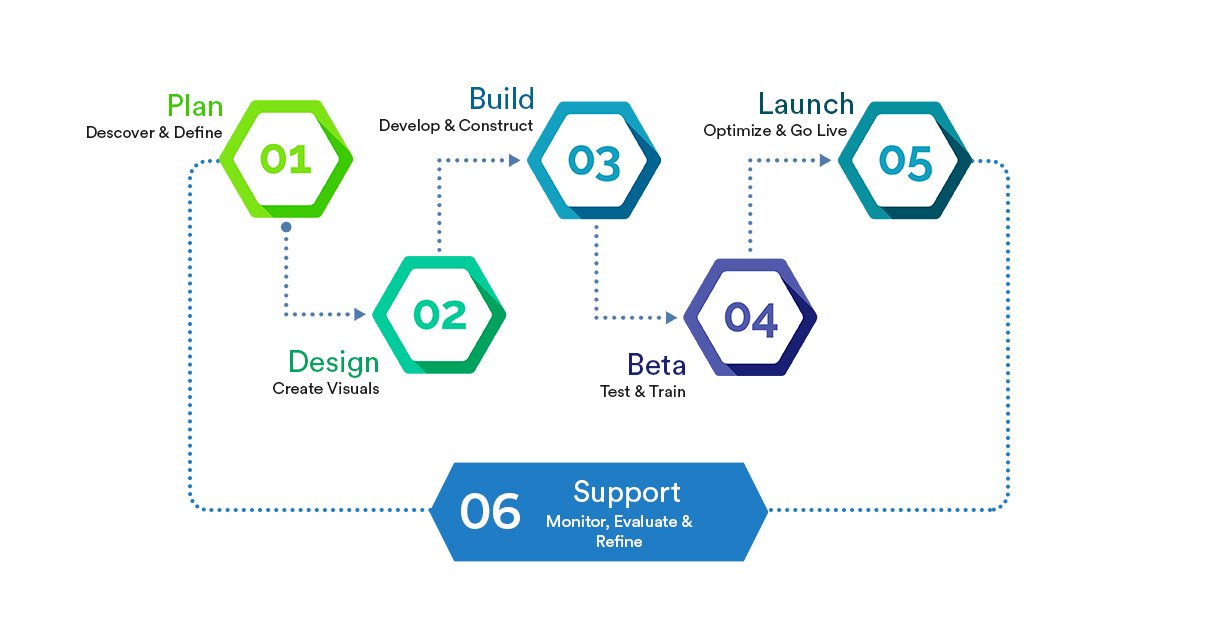 Various elements affect the expense of the earning of a matrimony mobile app and, so you get a clear grasp of the budget you may require developing a matrimony app of your selection.
You might even choose to get the app developed for both the platforms; however that will certainly increase the price tag.
App Design
With a matchmaking app you ought to need to set audiences. For this, you'd need to create your app quite attractive, hence give proper attention to the app design and apart from making it appealing, also ensure that it is easy to use.
Size of the App
By this we mean the entire number of features & functionalities must be included in the app.
App Developers
So, the development cost of a matrimony app will also be dependent on the geographical location of the developers chosen by you, their experience & experience degree, etc. Right technology implementation is a must for creating a matrimony mobile app.
Also read: OTT Video App Development: Time, Cost, Features
How to Find Mobile App Development Company for Your App
To get a matrimonial mobile app developed, it's must to select the ideal mobile app development company which is going to have the ability to design & develop a user friendly app interface & amazing design for your matrimony app. Must the company has a committed group of Project Manager, developers, designers, & QA Testers and uses the latest technologies to come up with a design a matrimonial app. Having a large number of matrimony mobile apps having merged to our own lives.
Are you currently planning to create a matrimony app? This is a Perfect idea.
Cost to Develop Martimonial App like Shadi.com
The matrimonial development cost to make apps for both iOS & Android platforms will probably cost somewhere $10,000-$15000. If you want to add more features into your mobile app, the cost may go up to $25,000.
A matrimony app can help you produce your customer's momentous event. A matrimony app can be a superb way to enhance the candidate one. One of the best parts about a matrimony app is that it is quite easy to install. Registering in a matrimony site isn't difficult either.
With the support of such Apps, everyone can find all the necessary information about the match that's captured his/her attention. With each minute detail of their potential match available at their fingertips, the decision making on their parts will be simpler than ever.
So are you looking for creating a matrimonial app? Great stay tuned with us and get a free quote!
We develop matrimonial or matrimony like shaadi.com or Bharat. Planning to build a matrimony app? Let's know about time and cost to develop matrimony app development. Get a free quote today