Everyone wants to hire the best developers for their project, but the process is tough, time-consuming and probabilistic. How can you decide if someone is good or not, if that service provider has worked for you? Here comes the need of reliable entities like GoodFirms.
GoodFirms is one of the most trusted directories of IT companies and software. The organization recently released its list of top Python Development Companies and Xtreem Solution is listed as the 6th best Python Development Company globally.
Here's where we stand in their list:

Happy for us?
We know you are.
So, we decided to tell you about how they selected us and how can we help you in your upcoming or ongoing Python project. You can directly hire Python Developer (if you are in hurry), or you can read this article to full length and understand what we do and what made us a leading service provider in this field.
Research by GoodFirms and Deciding Factors
GoodFirms investigated and collected information about multiple companies. These details were specific to Python development services, provides by these companies. For finalizing the best contenders from their directory, they made use of the following metrics (as listed below). Overall, we got 49/60 – a score we could happily accept.
See how we ended up at number 6, in the list of top Python Development Companies in the world:
Xtreem currently has 19 reviews on GoodFirms, mostly from the verified reviewers. The final points for every review are calculated from clients' ratings, they have given for quality, reliability, ability, etc.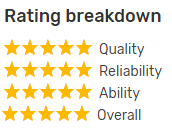 Oh, and FYI, Verified reviewers are those people/companies, which hire the service provider through GoodFirms itself or project is verifiable.
We received 8.95 points out of 10 for this research point, which is the average value of all the customer reviews we have got till the date.
Ask our clients. We go to extra miles to fulfill the requirements of our clients, so this is something we have earned after hours of hard work.
Xtreem has a rich portfolio on GoodFirms, filled with completed projects in diverse domains.
Even if you will visit our website, you will find plenty of projects related to web and mobile development portfolio.
We have completed many Python Development projects for diverse clients, belonging to different industries and having different requirements. Xtreem Solution has a passionate team of Python developers who are not afraid to take challenging projects. In fact, we love to take challenges.
Portfolio played an important role in setting up as the leading Python Development Company. GoodFirms researchers must have invested good enough time to look at our projects, as listed with details on theirs and our website. That's why we secured 7.68 points out of 10 here.
Umm, what is market penetration? Don't you know?
Well, it is all about the success achieved by the final product, developed by the service provider.
Yes, that's what counts for the client after all.
Xtreem Solution got 7.71 points out of 100 for this criterion.
The python solutions or products, we have developed till the date, have done fairly well in the market. It is because of our experienced developers and business analysts who invest a significant amount of time in understanding clients' requirements and their market.
We are in IT development field for more than 10 years now. Xtreem Solution is considered the best Web and Mobile App Development Company in USA.
Our team is a good mix of experienced and young developers to maintain the diversity. That's the reason why we got 7.78 points in 'experience' section. The developers, which we have, are very much skilled and knowledgeable in Python Development. They have handled project with different complexity levels and conquered. So you can surely trust us here, just as GoodFirms showed their trust.
Development is our strongest part and GoodFirms confirmed the same by giving us 8.59 marks out of 10. Xtreem provides a comprehensive set of Python Development services and builds fully-functional modules which could set our clients in their respective fields as pioneers.
To know which Python services we actually provide and why we are the best in development of Python solution, you should check out our Python Development Services (Have patient or scroll down. You will find a complete section dedicated to it within this post).
UI and graphics play an important role in the success of any digital product. Whenever we develop a Python solution, e.g. website, desktop app or web app, our primary focus remains on the visual appeal of it.
We emphasize at developing responsive entities, which could capture good leads. For that, we study the target audience of our client and decide about what they may like and dislike.
Our UI designers, then, ensure that the Python project being developed has a minimalist look with a navigable view and smooth user experience.
Our efforts paid off here and we got 8.44 points out of 10 in this area.
Note: Xtreem Solution is also listed as top Mobile App Development Company and Web Development Company on GoodFirms.
Our Python Development Services
We are proficient at developing websites, web apps and desktop apps using Python. Having an upper hand in building dynamic and custom solutions, there is nothing we've not done when it comes to Python Development for our clients.
We can help you in:
Website Development
Web App Development using Django or other Frameworks
Desktop App Development
API Integration
Windows Services Development
Project Maintenance
Scaling and Testing of your Existing Python Project
Custom CMS Development
UI and Interface Development
As we can develop websites using HTML5, JavaScript, PHP, ASP.NET, Perl and more, our developers are capable of integrating Python project with the projects built on these languages or technologies.
Also, you can hire us if you want Python Migration Services to move your existing Python project to the latest version of Python. Xtreem provides custom migration services from different languages to Python (e.g. Java to Python) and vice-versa too.
Other Services You Might Want to Take
Not just Python Development, but Xtreem excels in providing other IT services too. We are one of the best Android App Development Company in India. We have developed dozens of apps till the date. Apart from Android, we have master iOS and Hybrid app Development too.
Xtreem also provides web development services. Our developers have gaining experience in Java, PHP, JavaScript, Python, and other programming languages.
We have completed hundreds of projects for clients who needed WordPress, Magento, Django, Shopify, CakePHP, CodeIgniter, Yii, Laravel or custom CMS development services.
The JS frameworks like ReactJS, AngularJS, NodeJS, VueJS, etc. excite us to work to.
To summarize, we are the best service providers for the following service, if you ever need: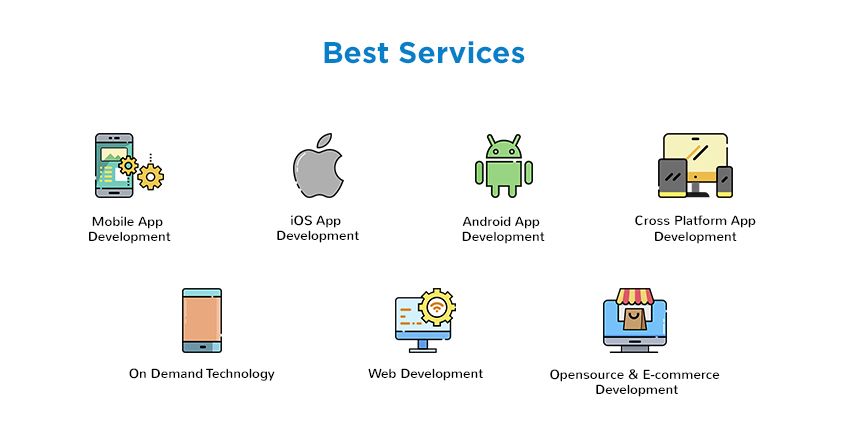 In short, Xtreem can provide you with all mobile and web services you may need. So, reach out to us whenever you need the best developers for your project. Our teams are available for part-time, dedicated and freelance assignments.
To start with, talk to our experienced consultants and requirement analysts to brainstorm on how to build the best version of the product you need. For shorter projects, we can directly start working once requirements are clear.
Contact us now or request a quote.