E-commerce mobile app development is probably the most utilized service, provided by the IT development companies these days. The market for e-commerce and m-commerce is expanding by 15% per year at present. The increasing demand for e-commerce in big to small cities and countries has made it a profitable business choice for enthusiasts.
"Are you also into m-commerce selling and want to grow your revenue"?
Well, this article is written keeping your app in the mind. For the emerging E-commerce mobile app solutions, we have listed the best ways of doing so. Give this piece of content a read and get the right tips for speedy success.
Here are our suggestions to e-commerce app owners, marketers, and developers:
Don't Hesitate from Adding Special Offers
Offline stores and online app-based stores generally witness a swift increase in sales by running offers. So you can try this, to begin with.
Why does it work?
Oh, you already know that customers love sales and discounts. Whenever there is some special offer and other e-commerce apps are offering the same products at a higher price, buyers will prefer you. This will increase the purchases and balance things for you, initiating a surge in revenue.
It's probably the best thing you could do to increase your e-commerce app's revenue.
Sometimes a buyer starts the purchasing process, but do not complete it for some reasons. Maybe they get some other important work to do or maybe they couldn't add payment method at that time and forgot later. Reasons of not completing a purchase could be many, but one thing is clear, that is, they were interested in purchasing your product and if reminded once, there is a strong possibility that they make the purchase.
Re-marketing is all about reminding a buyer that he or she has initiated a purchase and didn't complete it. You can send an email, text SMS or notification to remind you customer about his/her abandoned purchase.
User experience is the most essential component an e-commerce app needs for retaining the buyers. So whenever you Hire Ecommerce developer, make sure that user experience is been taken care of.
From navigation within the app to purchase, everything should give a smooth experience to your buyers. The interface should be minimal, easy-to-understand and fast-loading. It should be uniform and represent your brand well.
People trust brands more than businesses, so you have just one choice left to become trust-worthy i.e. be the brand. For that, you will have to work more on the ground level. Advertising and excellent service/product quality may help in this. Setting up a good communication medium is essential too.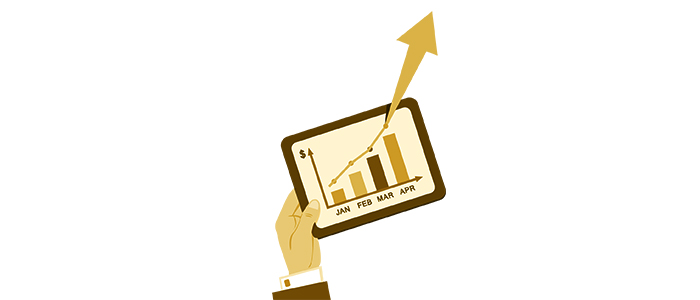 Just hiring the best Ecommerce web development company and getting a perfect mobile e-commerce app build won't help you increase your revenue. It obviously is essential, but it won't bring customers. Customers will come to you through app stores, social media and search engines mainly. Thereafter, your app should be efficient enough to retain them.
So ASO (App Store Optimization) and SMO (Social Media Marketing) are prerequisites for increasing your app's revenue.
For App Store Optimization, you need to add quality app description to Google Play Store and iTunes, keeping in the mind to add all related keywords while thinking on engaging the potential users.
Heard about mouth publicity?
Yes, it works in online world too. The only condition is, you have to give your customers some incentive to do so (besides keeping the service quality good) - hence, the referrals.
Referral programs are the incentive schemes for current users of the app, which benefits them if any new user comes to your app through them. These incentives can be in form on direct money or reward points or anything similar.
E-commerce mobile app development experts suggest that the trend of giving reward points to the e-commerce buyers is increasing. It initiates purchases as buyers want to get freebies. You can try this idea too. Gamification of shopping will surely increase the traffic and revenue for your e-commerce app.
Everyone uses his/her email on regular basis. Email open rate is as high as 76% till today, which makes it the best marketing medium. Now to take advantage of this medium, you will have to create smart mailers. Send interesting deals with interesting content. If possible, suggest deals to your customers as per their previous purchases.
While you Hire Ecommerce developer, ask them to integration email marketing capabilities in the backend of your mobile app.
For successful sales, the product description of products in your app should be well-written, detailed and reliable.
Focus on maintaining the quality of product descriptions while thinking from user's perspective. You may also add multiple optional and mandatory fields for descriptions for that your teams don't miss the important details. Such categorization of content helps the customers in making their mind.
Online buyers cannot see your product in real, which makes it tough for them to finalize if it is good to buy a product or not. Blur or bad-quality images may make the buyer feel that product could be defective. So by providing high-quality images of products in your app shop, you allow these buyers to make the right decision.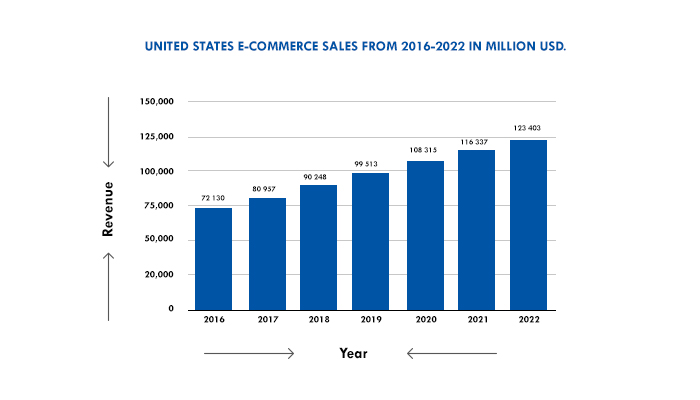 Where is your inventory or store located?
Let's say you are selling from New York.
Now if a person from New York buys your product, it will save cost for you. So it is better to add more and more customers who live near your place.
How will you do that?
The answer is Local SEO.
Do geography-specific marketing of your e-commerce app and target the location-based keywords. It will reduce the shipping and order cancellation costs for you, alongside increasing the revenue. As your store in residing in your buyers' locale, they will also be able to trust you more as it allows them to reach out to you quickly.
Local deliveries can be completed in lesser time, increasing customer satisfaction level too.
Shipping Discounts to Locals
While promoting the newly build E-commerce mobile app solution, i.e. your m-commerce app, it is a good idea to treat your local buyers with incentives like free shipping or shipping discounts. As you are bulk-distributing the products in your city, this practice won't lay heavy on your pockets. But on the other side, it will be a beneficial deal for your customers.
You may give this free shipping facility or shipping discount when they make big purchases. It will encourage your app users to buy more.
Above were some good practices which you and your Ecommerce web development team may consider using. It will increase the revenue of your e-commerce store for sure. Apart from this, do not forget to hire the best e-commerce app developers for your online mobile business idea so that these ideas could be implemented well. After all, a good app and service quality is the key to satisfy your buyers.
Do queries or more revenue-raising suggestions for us or fellow e-commerce business owners? Say it in the comment box. We are listening and will promptly reply to your queries.