Sports Betting Apps are growing and increasing their demands day by day. Sports betting app development is for those people who are sports lovers or love to play online games, Sports like Rugby, Basketball, tennis, baseball, cricket, football, and many other kinds of sports.
Earlier, friends and family used to watch Sports together then few people predict the future of the Sports game like who is going to win the match? If the person whose prediction is going to be true, he/she gets rewards of money which is collected by all the people who have predicted the amount.
As we all know, peoples are more interested in the online platform for doing business, startups, various services, playing games, and many more things. Then, Why not convert this Betting game into a better App solution or sports betting mobile app development?
Sports Betting Apps Market Growth
If we check the app store or play store then we find several apps related to betting or gambling.
Do you want to develop sports betting app?
Are you ready to launch a sports betting mobile app?
In this article, we will discuss how much does it cost to create a Sports Betting App?
The benefits of launching a betting app, the basic key features of a Betting app, and How much does it cost to develop a Sports Betting app.
Is it profitable to launch a Sports Betting App?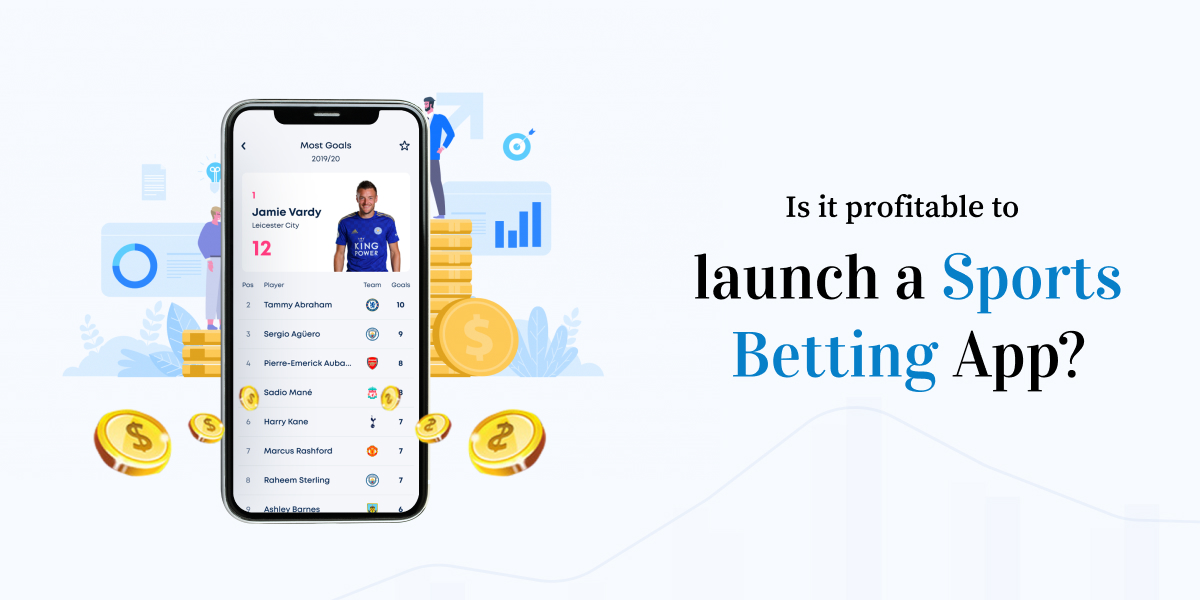 Yes, it is very profitable to launch a sports betting app and it is the perfect solution. People are still love gambling on the sports game similarly like before but the only change is that now we have technology so peoples are more comfortable with various activities and services.
If you are thinking of starting a new business or online startup then you can start working on Sports betting app. In this app, people can register themselves and connect with similar kinds of betting lovers.
By using this app service, you can bet on any sports game from all over the world. If the user wins then he/she gets the reward but if the user loses then he/she can lose the price.
In this, people have to make a cricket team of their favorite players as well as predict the score of the player before the match starts.
Read more: Time & Cost to Develop eScooter Mobile Apps
If you are a Sports Betting app owner, you can generate more revenue in different-different ways.
By providing a premium model of the app, in which a user has to pay a little amount of money to the owner for accessing the advanced features of the app.
By collaborating with third parties, in this, they allow displaying their ads services on your batting app platform.
Charging a direct commission from the prize money of the winner.
Key features of a Sports Betting App?
The Sports Betting app consists the two main panels:
Let's discuss the basic or key features of the Sports betting app

User login/sign up

User Registration

Betting guide document

Select the Sports game and the player.

Users can watch the live match.

Connect with other people.

Chat modules are available

Able to predict its score

Check the results.

Payment Module integration.

Multiple language integration.

Provides review and ratings.

Admin login module.

Manage the user profile.

Track the current performance of the app.

Premium feature management.

Ads management.

Prizes and reward management.

Live match management.

Push notification.

Winner management.

Content management.

Reviews and rating management.
Also read: Time & Cost to Develop OTT Video App Development
How much does it cost to develop a Sports Betting App?
let's discuss the most important part of this concept, the cost of developing a Sports Betting app. The cost of a betting app highly depends on factors like:
Mobile app designing (UI/UX design)
The complexity of mobile designing.
Basic features of the app.
The advanced functionality of the app.
Mobile Developer's experience.
Mobile Technology platform (Android, IOS or both)
Here, we provide the approximate timeline as well as the cost of developing a Sports Betting app
Timeline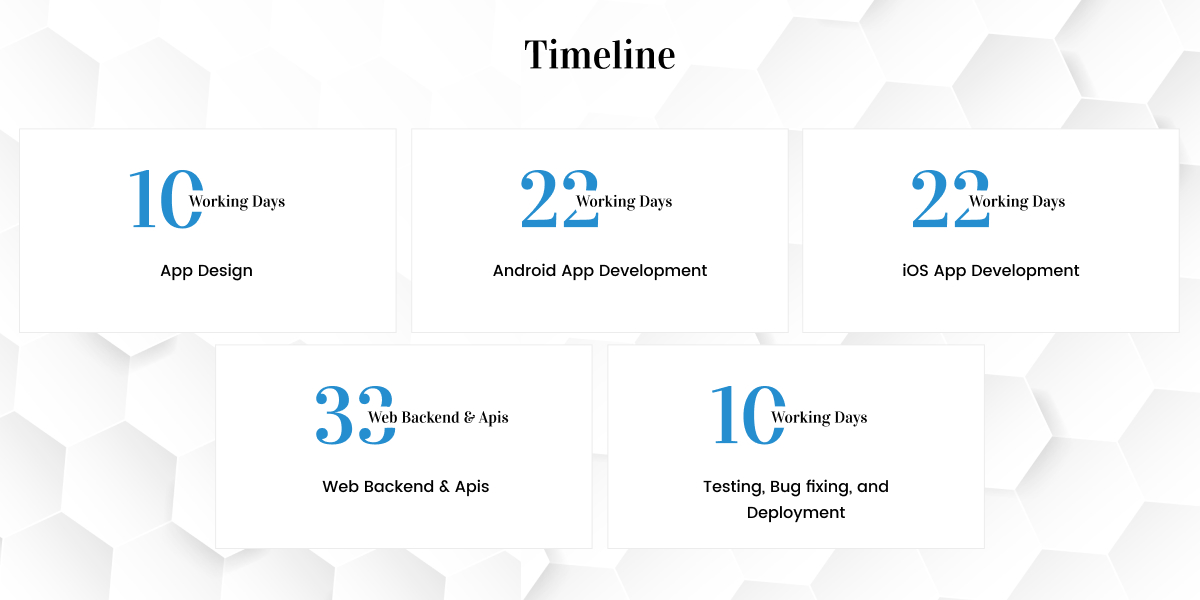 Costing
The estimates of this sports betting app development cost will come between USD 25K to 30K.
We are providing the best IT solution for Website, game, and mobile app development. As we have Worked on various mobile apps which have similar features to Betting apps. Along with this, we provide the best solution for all kinds of IT service development at the best rates.
If you want to develop a pocket-friendly app, then you can connect with us, and let's discuss or explore sports betting app development.