Nowadays, the fleet management business faces many challenges, like increasing the price, reducing productivity, late deliveries, and increasing customer demand. Every industry launches new technology and encourages more people to create a fleet management app.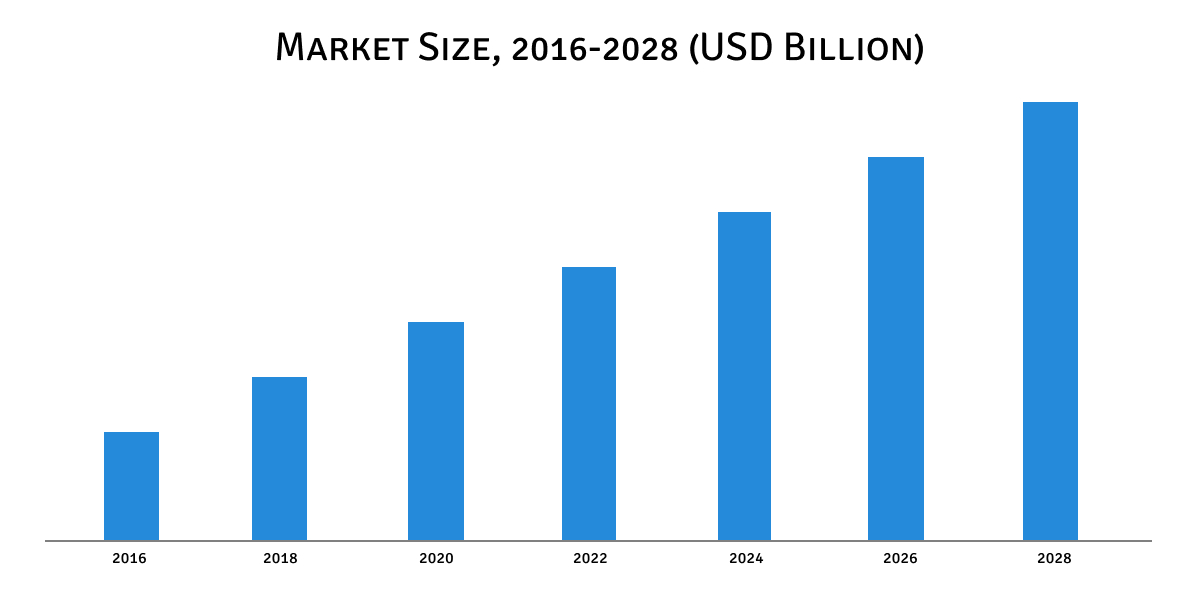 According to market research, the fleet management industry will reach $28.66 billion from $12.08 billion in 2022, and the fleet management market will increase approx. 47% till 2082.
If you want to create a fleet management app, this blog is good for you.
In this article, we will see all the steps that how to build a fleet management mobile app.
What Is a Fleet Management Application?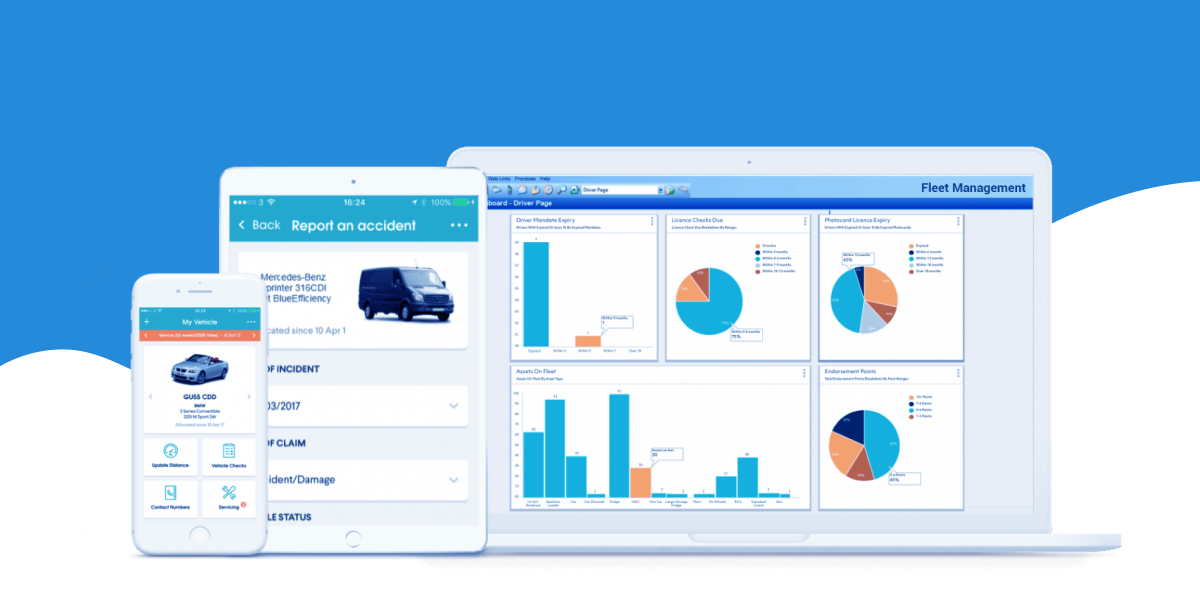 A fleet mobile app can manage, organize, and synchronize the vehicle on a remote basis. Fleet management is a set of processes that allow organizations to view and manage all information related to their vehicles and other assets from acquisition to end-of-life. With the advancement of technology, more companies have turned to fleet management software in order to improve vehicle and asset utilization, plan maintenance better and manage costs.
The main objectives to fleet management app development are:
The fleet's smooth operation
Decrease the operational costs
Increase the customer satisfaction
The fleet app collects the data from the database.
The fleet app allows the managers to store data in the database.
App tracking all the processes.
How Does Fleet Management Mobile App Help a Business?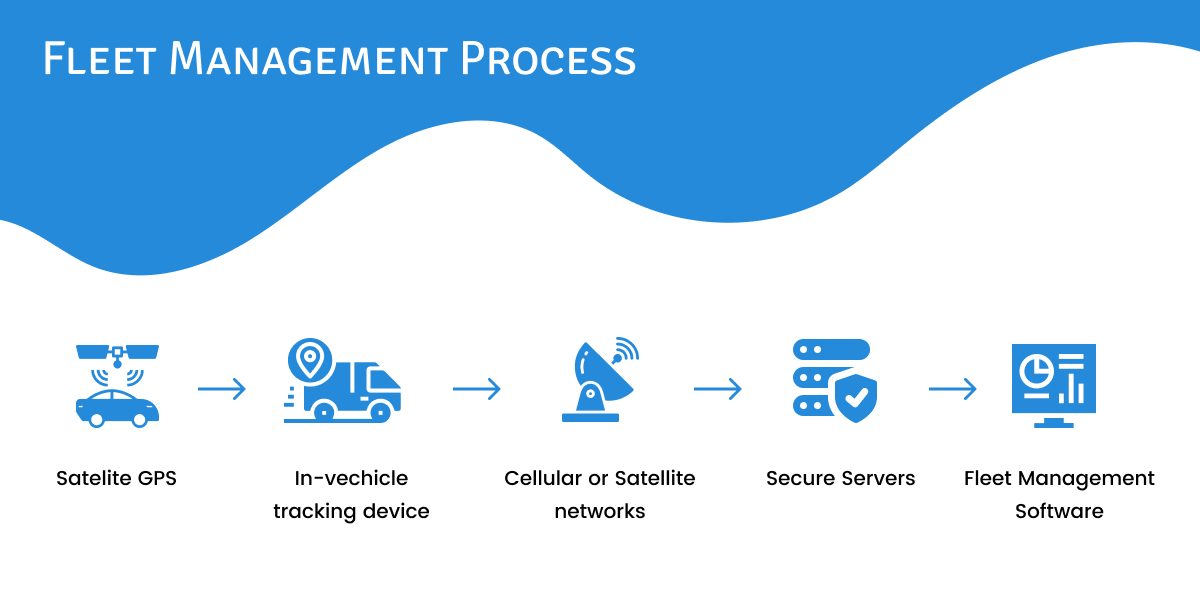 Accidental DaysFleet managers are focused on the safety protocol if something happened on the road. According to the survey, two-thirds of fleet managers are sure that their drivers take breaks.
Such good advantage which makes it helpful for a business.
Data Overload
It's a common problem that is faced by the fleet management company. Because this data is generated by fleet operations and need more update to date.
That's why we are finding the right company mobile app development company to build a fleet management mobile app.
Here the solution is manager's database needs to be sorted and planned accordingly so that the company won't miss out on imported data.
Time Management
More than 60% of fleet managers said that they fail to meet the schedule, which gives a negative impact on the company.
Incorrect arrival time causes user dissatisfaction and lowers the company's reputation. Customers demand or want to know when or what day their orders will be delivered?
Developing Good Communication
According to fleet managers, if you are trying to connect with a schedule then you will need more time and your productivity level will be reduced.
According to fleet managers, if you are trying to connect with a schedule then you will need more time and your productivity level will be reduced.
Features for a Fleet Management Mobile App Development
Here are the key features that you can't miss out on while developing a fleet management app and these features will be more profitable that includes the strategy.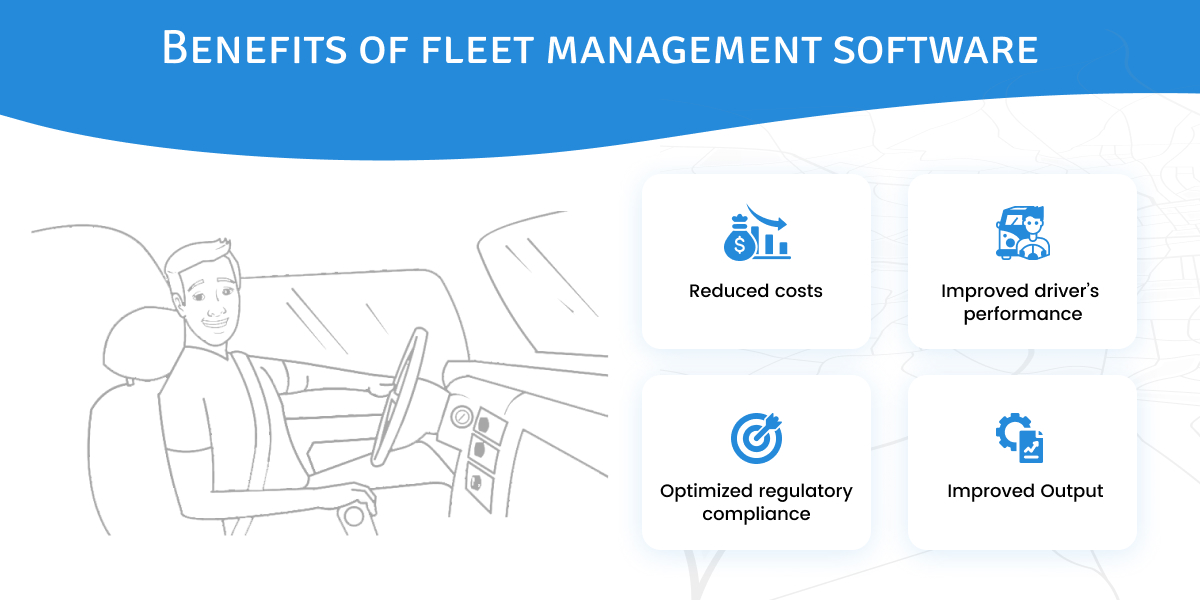 Find Your Fleet's Needs
The first step to building a fleet management app is to find all the fleet's requirements. Here you have to select the vehicle's size and check the investment throughout the process and how much amount needs to maintain the fleet.
Reliability
Expectations are different and vary from person to person. Reliability is defined by an app's ability and it will be available or respond in the needed time.
Speed and Robustness
As we all know, 4G and 5G are on the way, no one would be careful if your mobile app will not respond within a second. You have to take care or take responsibility to develop an app for fleet business.
Easy-to-use Interface
The interface should be smooth. Your fleet mobile app should be easy to navigate and the user finds attractive and quick. So, a user may sit at home, sip tea and get updated and keep track on one mobile.
Security & Privacy
All fleet management software should protect both the driver and the vehicle. Have to monitor all the time of arrivals, departures, speed, and other performance and also protect from the false accusations.
If the customer is trusting your company, that means you have the golden chance to build trust and keep it confidential way.
Scalability
If you are looking for a developer to build a fleet management app, you have to consider the expansion of managers' databases.
Upgrades
If the upgradation is not up to the mark, the user will take a few moments to uninstall your fleet management app and go somewhere where they get a proper upgrade.
Full Integration
It means you have to mix all the features and enhance the user experience or get a perfect result. Fleet management is a very profitable business.
Also read: e-Scooter Mobile App Development – Time, Cost, Features & More
How to Create a Fleet Management App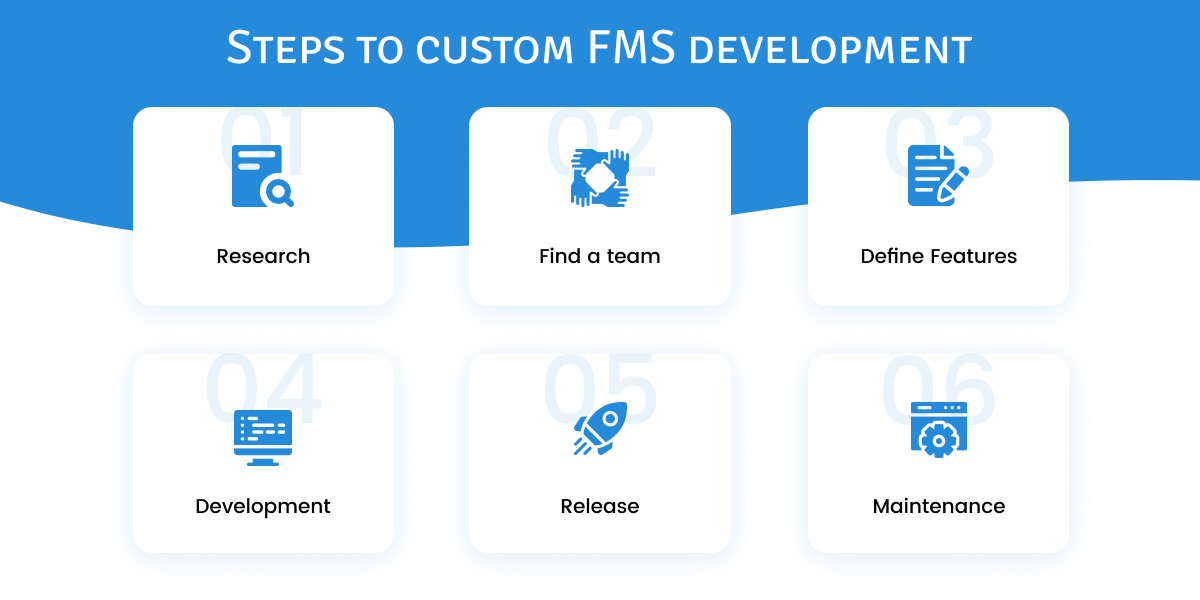 A fleet management app development needs careful planning and diligent execution. Here we will explain all the approaches and have to follow these steps.
Need a team of business analysts, UI/UX designers, mobile developers, and testers to develop a fleet management app.
Design the UI and develop the front-end.
Use industry-standard APIs for addressing the fleet management app.
You have to focus on the front-end development and need to get a Mobile Backend as a Service (MBaaS) provider. The MBaaS provider will handle the mobile backend, so your team can focus on the front end.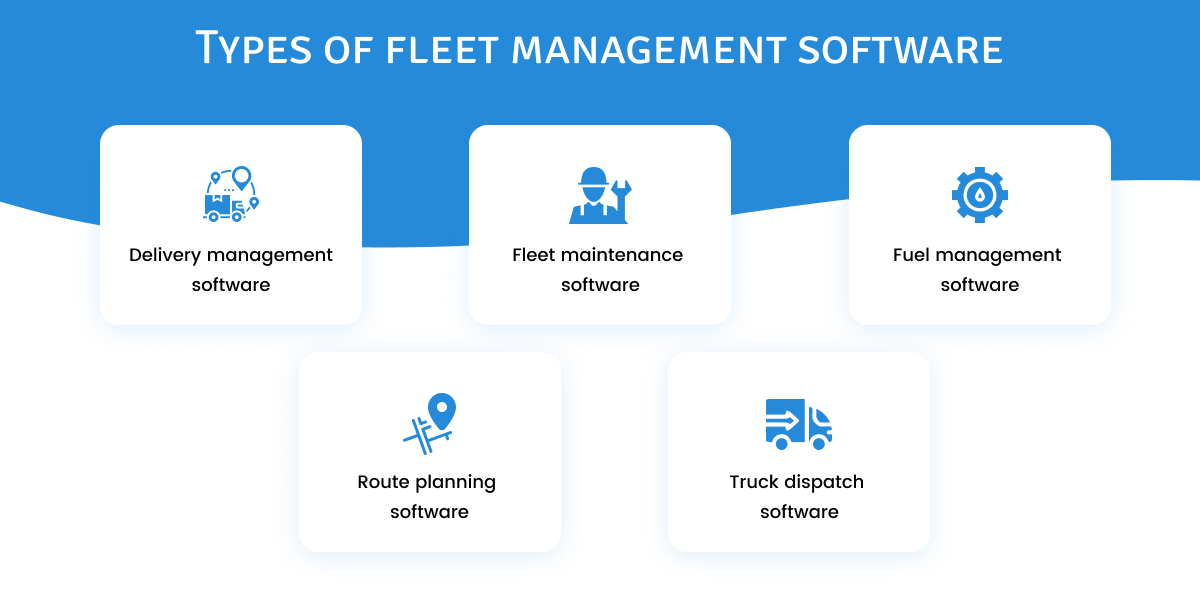 This fleet management app will involve a 'Minimum Viable Product' (MVP) first. That's a functional app and this MVP helps entrepreneurs to get quick feedback from the market. After analyzing the feedback, the team will need to enhance the app.
Also read: On Demand Fuel Delivery App Development , Time, Cost, Features & Everything
Tips to Follow While Developing Fleet Management App
Focus on High Value Capabilities
In fleet management apps, your fleet management system should be easy to use and user-friendly.
GPS Fleet Tracking
You can use the floristics API & SDK for data integration and mapping.
Vehicle Maintenance

Your fleet management app should help to get a whole history for their entire fleet.
Integration Electronic Logging Devices
Both companies and small businesses pay close attention to selecting the best company. Your fleet management app should integrate with a robust ELD solution.
Integration with Vehicle Tracking Solution
Your fleet management app should integrate with a robust vehicle location and track all the systems.
Routing Module






Driver performance management and time tracking are important concerns of any business or company. And it's a robust solution to integrate with your app.
In this, you can track the company or manage the events. And can integrate your fleet management solution with it.
Managing Fuel Card
Here, companies need to manage their fuel card costs and integrate with your fleet management system.
Fuel Management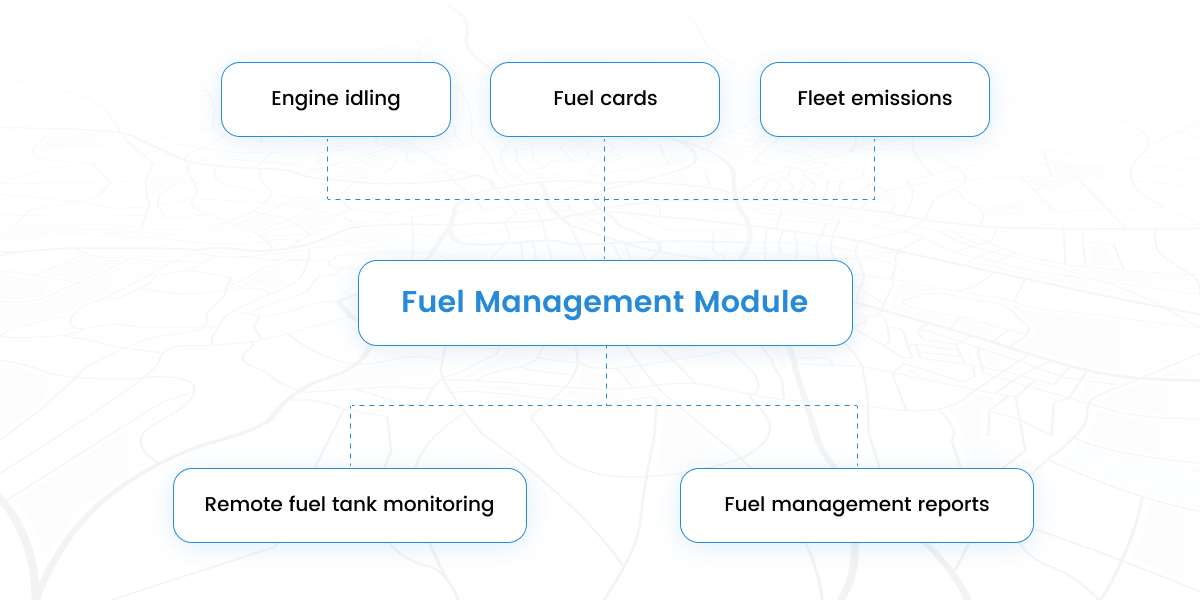 Managing Trip Logs
Trip log management is one of the important concepts in the business. Explore the group and access whether you should integrate it into your app or not.
Also read: Towing App Development - Time, Cost & Everything
Driver Management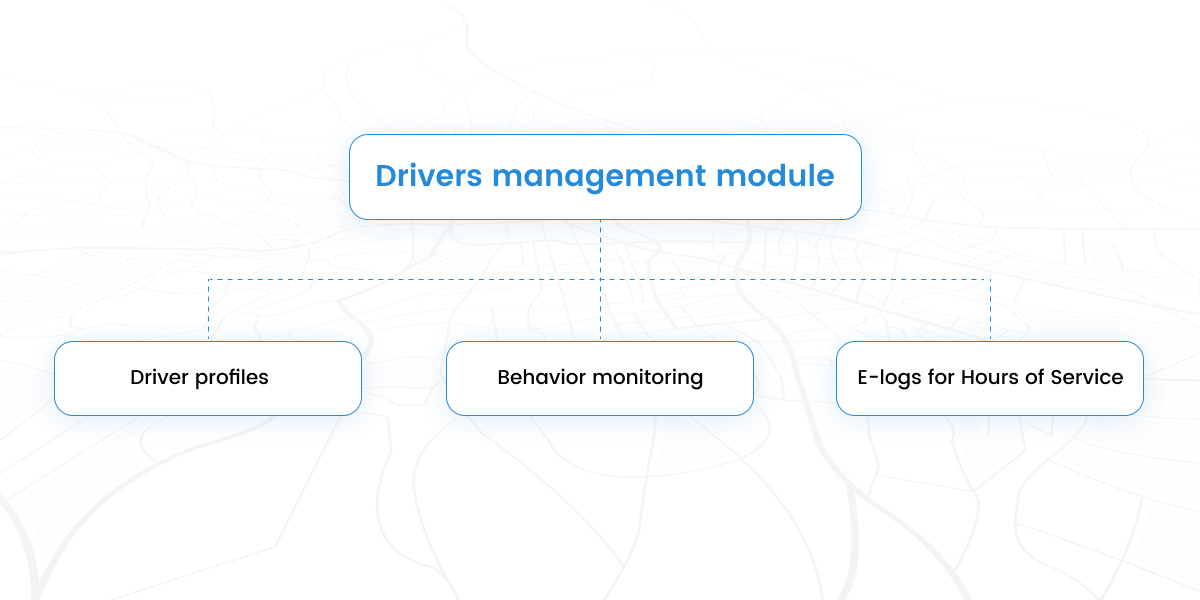 Monitoring Geofences
Your fleet management software should review the Verizon connects geofence monitoring solution.
Shipment Management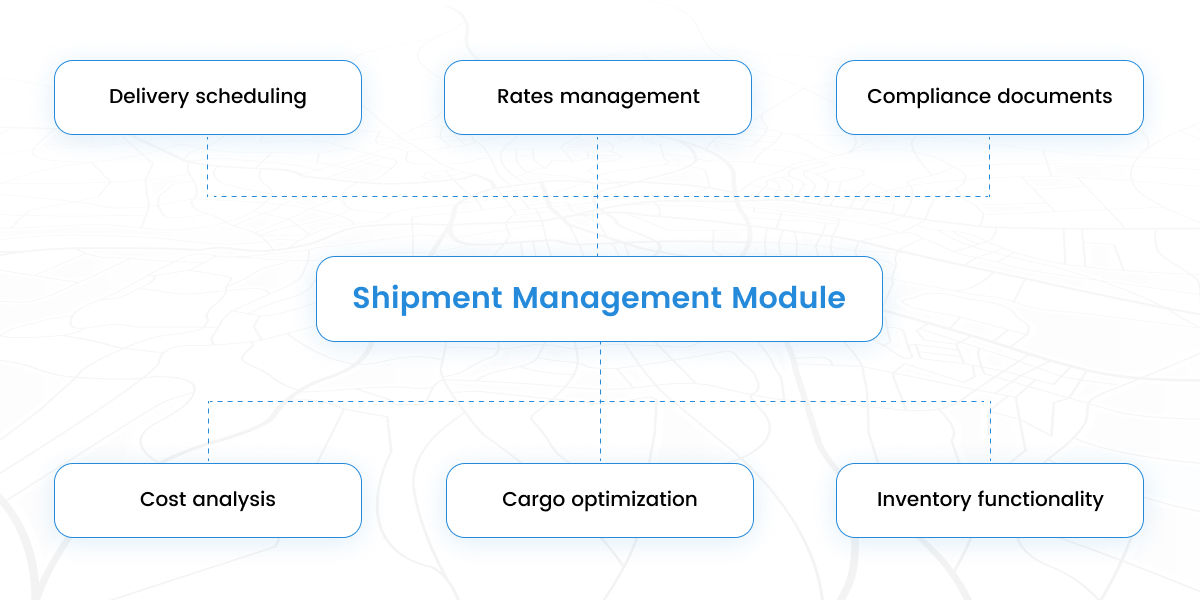 How Much Does it Cost to Develop Fleet Management App Development?
The cost of fleet management app development depends on its concept, functionality. The fleet management app development cost is for the native apps will be $20K - $30K. It can be higher according to your requirement and the function you want to add.
Conclusion
With fleet management app development, you can reach out to more of your viewers. It is time to link commercial vehicles and businesses all online!
Are you ready?
You're just a click away, Get a free quote.