Relationships need lots of efforts and a lot of trust from their partner. There are so many apps for couples are available over the web for a relationship, we should be aware of that there are millions couples who start their conversation or relationship by using dating or couples apps or similar apps like tinder.
Hence, best couples apps present around the web are boosting the relationship?
Yes, there are apps that will help you improve/grow your relationship too!
We researched & found the list of top 10 apps for couples which can be more beneficial to all those who want to furnish their relationship.
These couple apps can be divided into 3 segments:
Apps for Couples
These types of apps denote the couple like they are just started dating each other or trying to know each other.
Apps for Long Distance Relationship Couples
These types of couple apps will be more useful to all those couples that live in another city from each other or they are not able to meet.
Apps for Married Couples
This app is perfect for married couples, where people already meet their partners.
So are you doing or work on your own relationship?
Take a look at the apps and focus on how technology can help you to meet with your partner.
Couple Apps and Why Use Them?
Whether you're in a long-distance relationship or a married couple living together, you can use the best couple apps that will be perfect for your needs.
It is easy to find the Android apps for couples, or in case you've got an iPhone then there is also no issue. These types of couple's apps are available on both.
Genuinely, when you have just started dating you'll be interested in something which will allow you to get closer. Something which can help you share your feelings and make your connection stronger.
Still, why should you care? It is your own relationships, so don't hesitate to do whatever your heart says.
So, start to focus on the partner's choice, we have prepared the list of best apps for couples who should plan their own lives together. So they can talk on a daily basis, rather than 6-pages long love letter.
Top 10 Apps for Couples or Relationship Apps to Try
Between – Best Communication App for Couples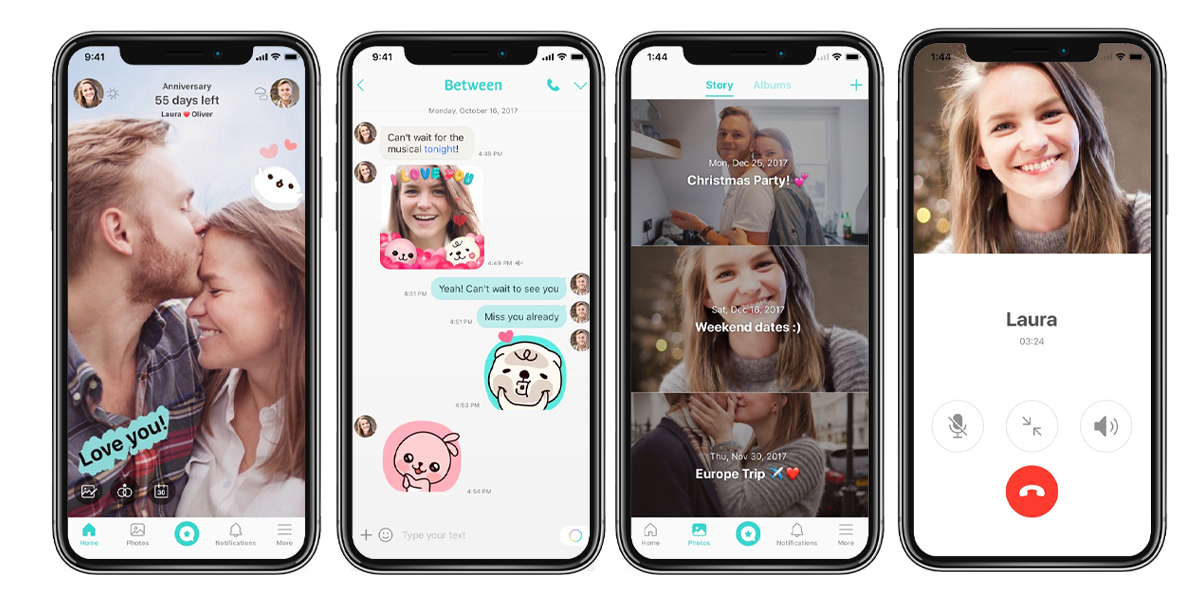 Between is one of the best free apps for couples & founded in 2011. Today has 10M+ downloads on Play Store along with the best star rating on the iTunes App Store.
It makes it possible to collect your precious moments with your loved one, allow private conversation and just can enjoy the connection. You can store the media files and without any worries.
Key features
Store your photos, videos, and notes easily.
Save everything & even special days together with the calendar.
It can assess your partner's schedule.
It offers free emoticons and GIF selfies for chatting with your partner.
Available on both Android or iOS
Kindu -- Best Romantic App for Couples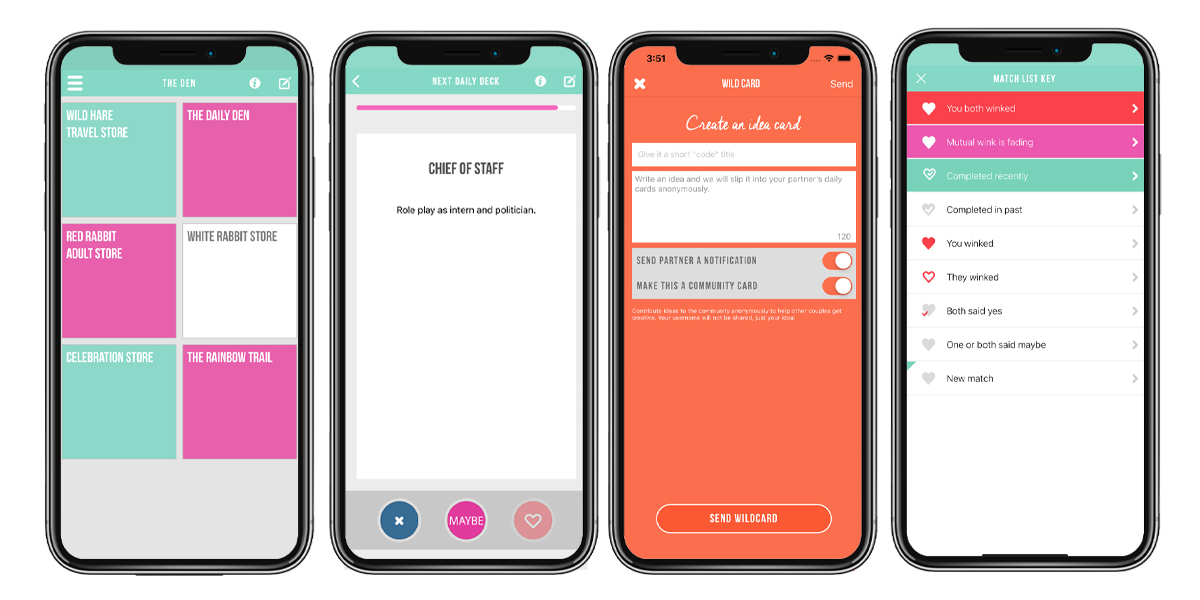 Kindu is an app that brings couples closer together through technology. This app is made perfect for couples & provides the opportunity to explore roma:ntic desires via romantic date ideas, different tasks and much more. With their game system, couples can communicate privately and safely.
Key features
Couples can explore the ideas for date
Access adventurous and many activities content in free via the app
Wild-card entrance to anonymously submit your ideas with your partner
Can bookmark your favorite ideas
Available on both Android or iOS
DateNight -- Date Ideas App for Couples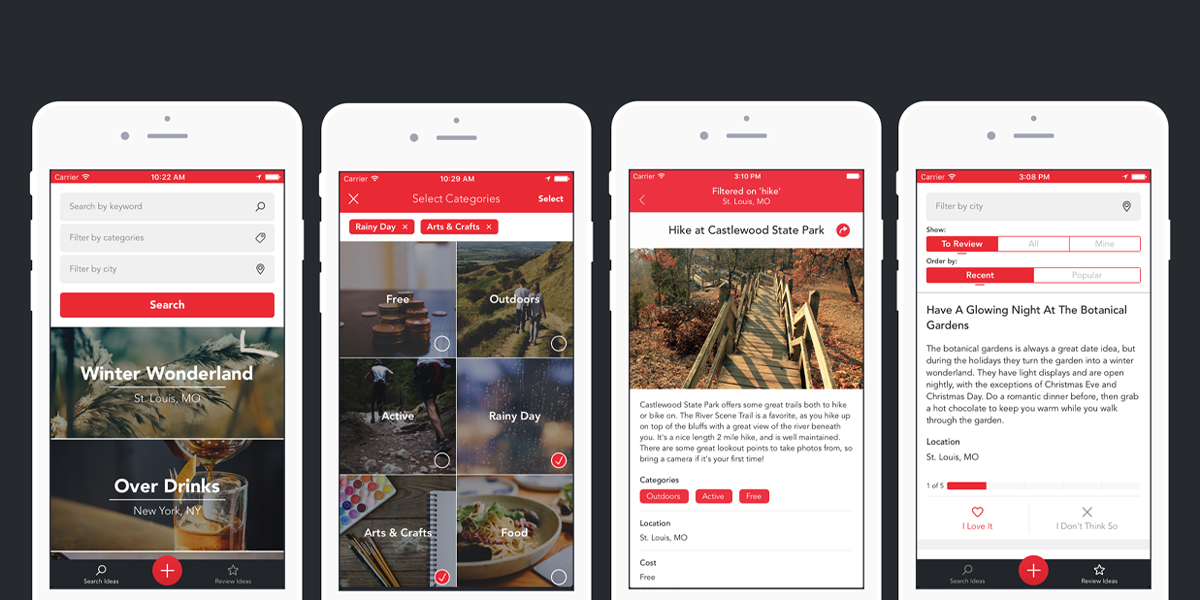 Using this app, couples can discover the ideal date night romantic ideas, wherever they are. This app includes so many choices to choose from, so users may get ideas in accordance with the time of their day, occasion, and their investment.
Key features
Users can filter ideas to get the best tips for their special night.
Users can create curate lists and browse lists created by other users
Even users can submit their own ideas if they can't find anything special.
Merge -- Greatest Couple Apps for Couples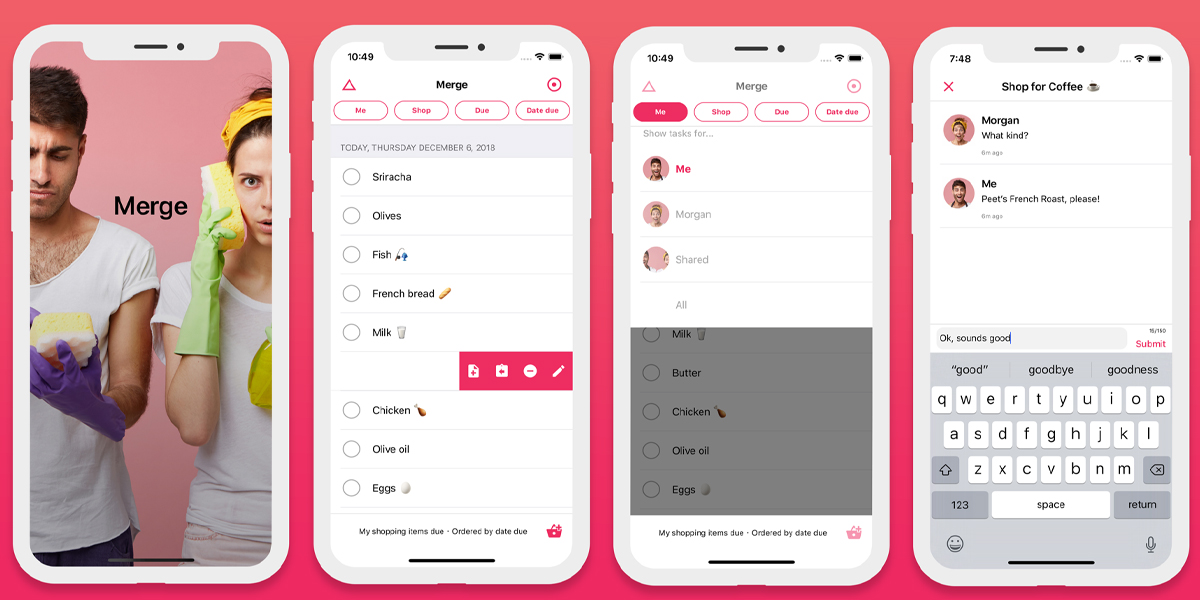 Merge is a simple couple organizer app & it helps couples stay on top of their day-to-day responsibilities. Users can easily make the lists and divide their jobs into different categories with much more ease.
Key features
Create jobs and assign them to their partner.
Make remarks or edit tasks for much more clarity
Create reminders to confirms that you don't forget important tasks
Use Merge status, to upgrade your partner about your daily life
Available on iOS
Also read: Top 8 Similar Dating Apps Like Tinder for 2020
Apps for Couples: Long Distance Relationships
Loklok -- Fantastic App for Couples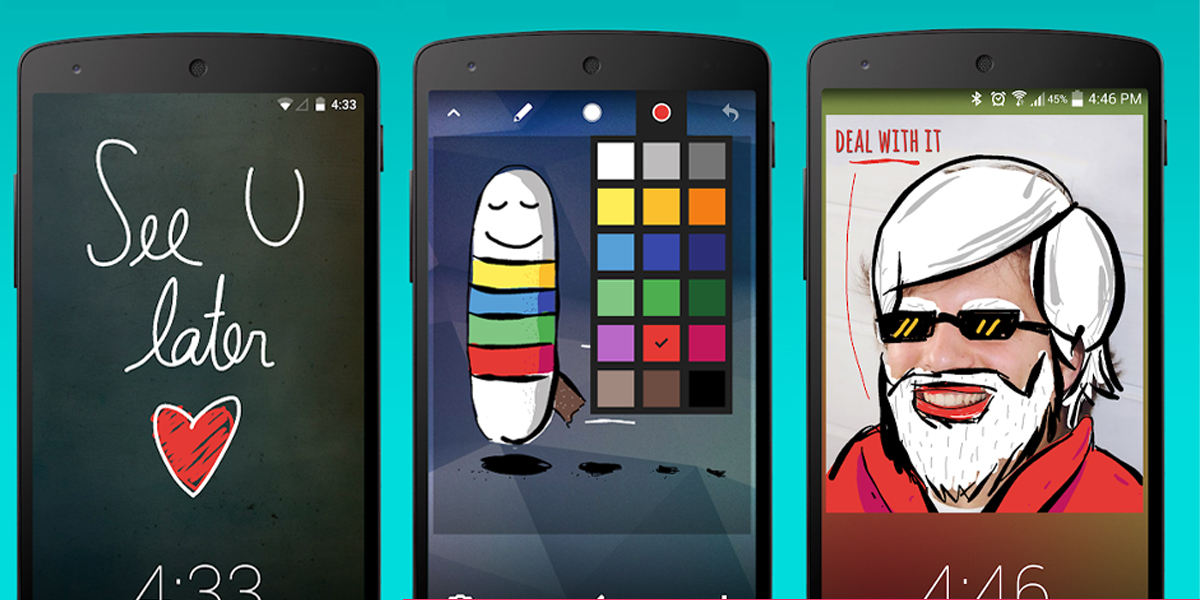 Loklok is a cute app for couples & now it is available just for Android users. In this, users can access their telephone's lock display to anyone else that they want. It replaces screen using a shared whiteboard. Next time when your partner uses their phone, they will have the ability to find the cute messages which render for them.
Key features
Users can draw the lock screen without having to unlock the telephone
The app works as a lock screen and as a widget
The layouts can be shared right on social media
Available on Android
Rave -- Best app for Watching Videos Together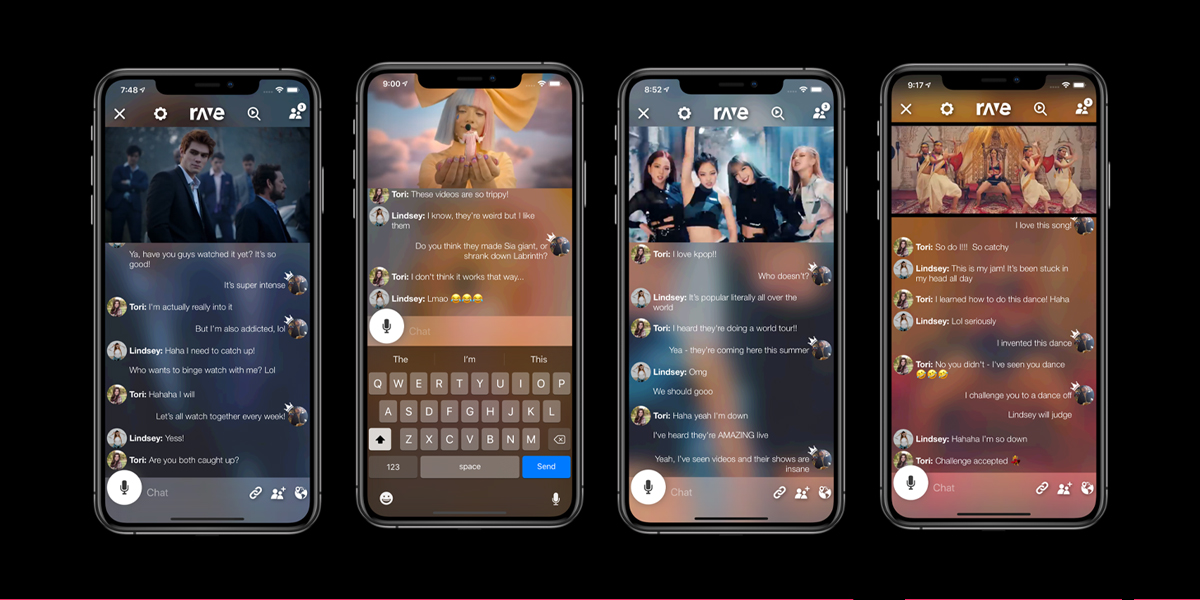 Now couples in long-distance relationships want Netflix and chill. Rave is a perfect app for couples because it enables users to stream videos with whoever they need.
Users can do the chat meanwhile the streaming video and feel as they're watching their favourite shows together.
Users can stream movies from Netflix, YouTube, Vimeo, Reddit, Viki and more and feel like together.
Key features
Publish videos to Dropbox or Google Drive for watching together
Allows users to create their own music mashups using RaveDJ
Connect with speakers and sync instantly
Available on both Android or iOS
Happy Couple -- Greatest Dating Game App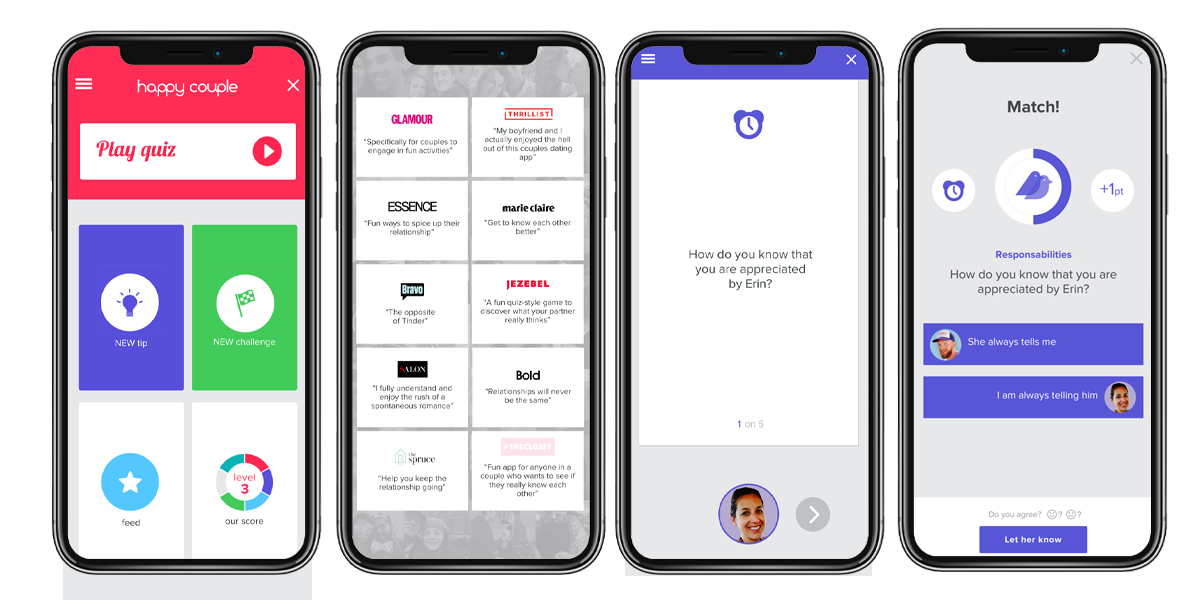 Happy Couple is a perfect app for couples who want to get to know each other better so that they can strengthen their connection.
In this, by answering only 5 short questions daily, couples can find out & able to learn about each other.
Key features
A perfect app for all types of couples but make sure about the long distance, married, with children.
Creates, 5 brand new queries every day that couples may answer about themselves.
Available on both Android or iOS
Also read: Matrimonial App Development- Time, Cost & Features
Apps for Couples-Married Couples
Honeydue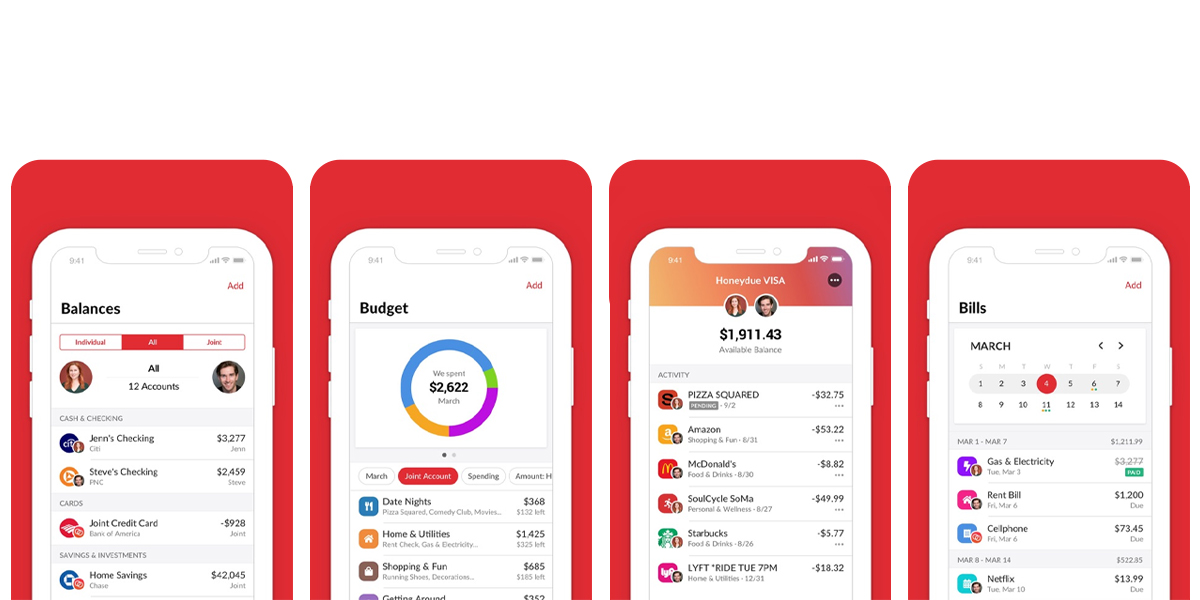 Honeydue is the best finance app for couples. After marriage, most issues are raise because of finance management. It helps users to keep tabs on your budget, finances, assess your spending habits and can pay to each other when your partner needs.
Key features
Create monthly limits and classes for other expenditures
Send emojis to encourage or discourage your partner spending habits
SSL/TLS, passcode & TouchID, and multi-factor authentication to ensure the utmost safety of bank details
Available on both Android or iOS
Raft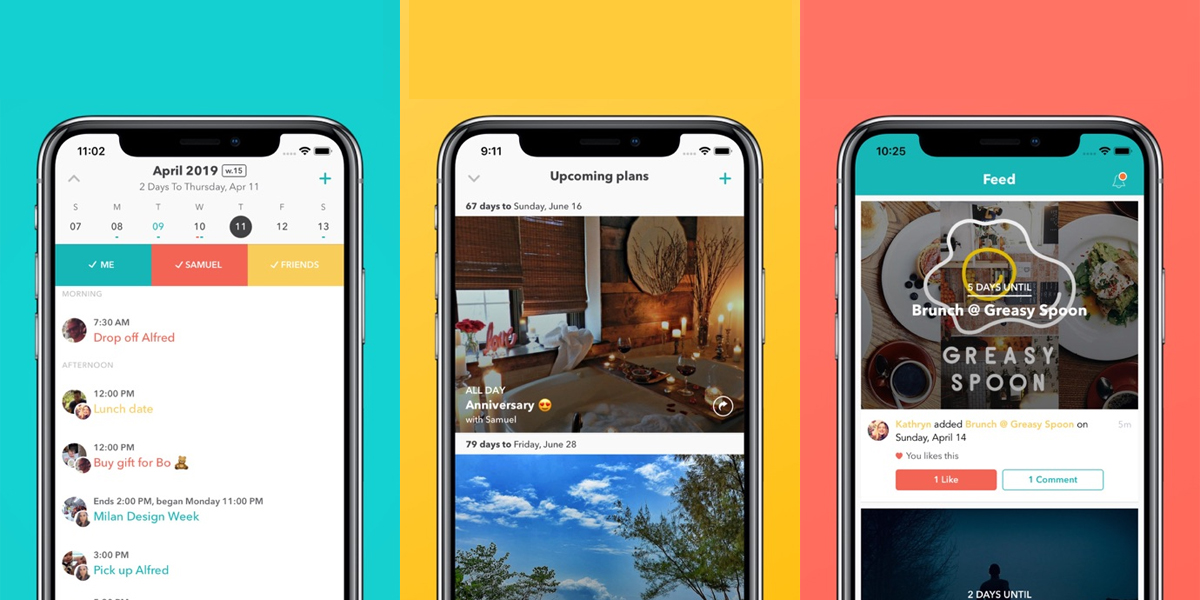 The raft is a perfect family calendar app for most of the married couples. The raft is a great choice app for those who wish to share their calendars with their family or friends. The goal of this app is to look at one another's schedules and make sure that users find a free slot. So that they can spend some quality time to be close to another.
Key features
Connect with partner, friends or family and see what they're up to
Can Like or comment on each other's plans
Celebrate events with images, decals, emojis, and GISs
Chat straight in the events
Available on iOS
Winnie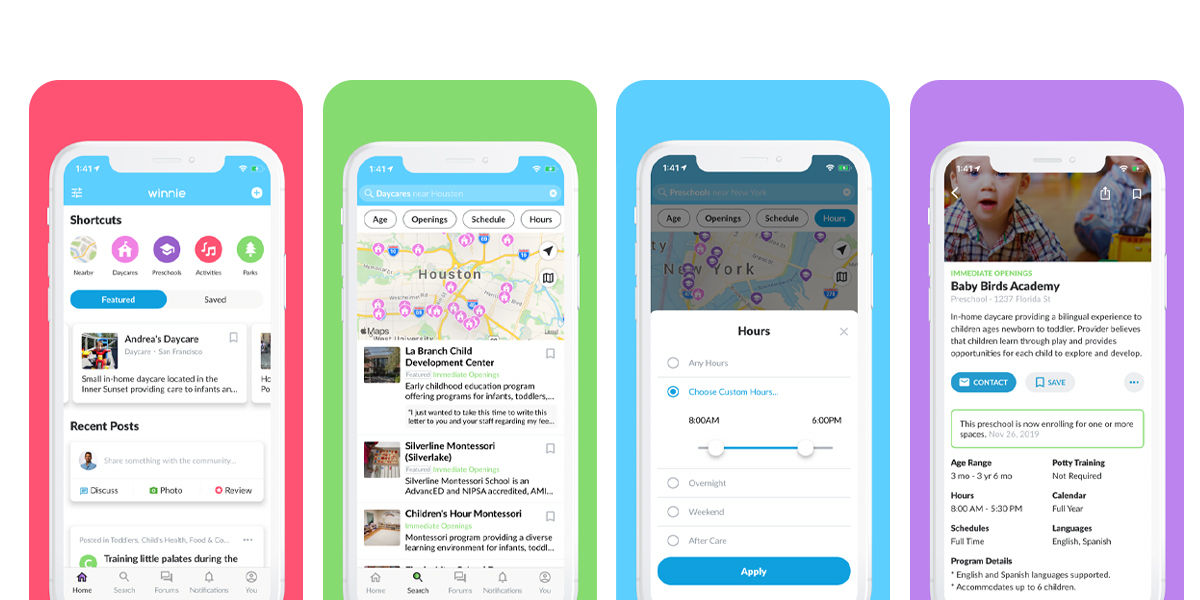 If a couple have kids as a married couple, both want to spend time together as a family. Due to a busy schedule, it could be difficult to find activities around.
Winnie is a perfect app for married couples & can help to get more information on parenting. This app for couples and provide daycare centers & babysitters so that they can enjoy some alone time together.
Key features
Find kid-friendly activities to do nearby
Find family-friendly places such as neighbourhood parks, parks, and other areas
Join a community of other parents
Available on both Android or iOS
To Sum-up
So, these are the top 10 best couple apps according to our recent study. You can find fun apps for couples to play with games, catch the moment and simply enjoy spending time together.
At the same time, for those who are interested in serious and organization things, there are a lot of apps where you can share calendars, plan important events, manage your finances and even pay bills. Couples who are looking for these types of apps can find an mobile app development company also.
These apps will allow you to stay closer together with your partner, avoid unnecessary struggles or indirectly solve the problems. It is a perfect choice how easy it's to save your long-distance relationships with the use of latest technologies.
So, have you any idea on couples apps? You can discuss with us!!
We are the top-notch mobile app development firm in the USA. We have the experience of developing over 200+ mobile apps for different businesses worldwide.
I hope you have found something new information, so let your relationships thrive!