Dating app development or dating apps entirely flooded the youngsters to find new people online for a date, flirt, and have fun.
Meeting with people to date, chat, and have fun has evolved since dating emerged digitally.
This populates with a lot of people searching for love online.
In connection with this, the dating mobile app development has experienced exceptional growth in the last five years.
And let people get fascinated with various dating app alternatives.
Dating apps are mobile apps that let users register themselves to find, meet, and chat with other people globally and in the middle to find the perfect match for their life.
Such simplicity of finding a match has made many dating app development companies invest in this segment to become a billion-dollar industry.
And potentially, some had become. Bumble and Badoo dating apps are owned by Bumble Inc. for instance.
What Is Market Size and Growth – Should You Invest?
The online dating segment has always shined with a tremendous growth rate.
Based on the recent market forecast, the number of online dating users in 2022 is expected to hit 412.6m users and 501.7m by 2026.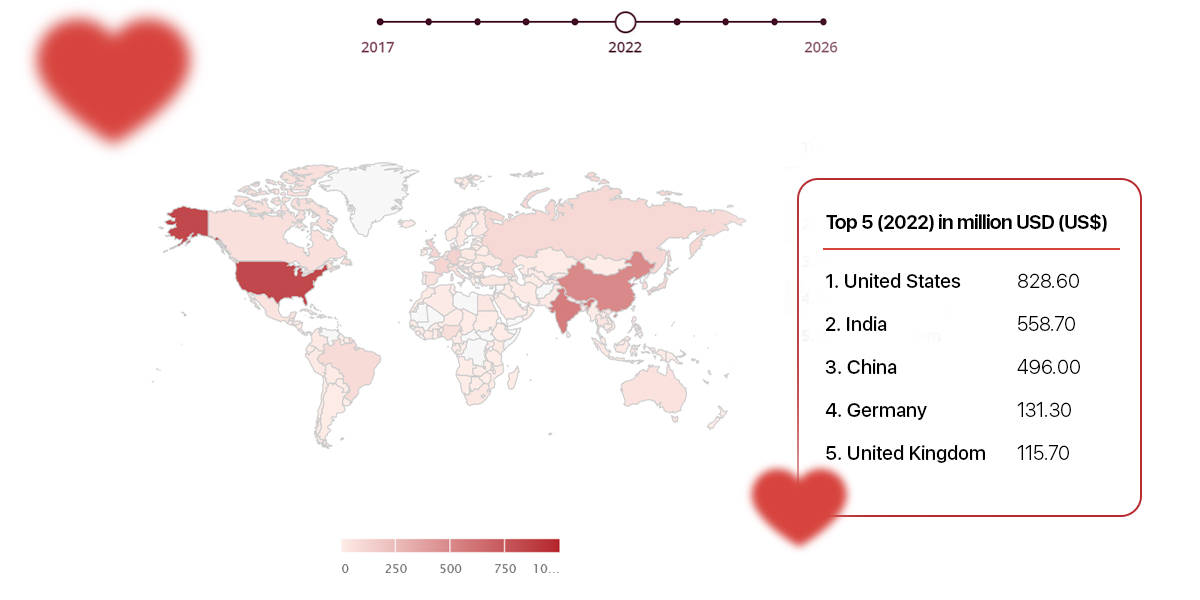 Given that, revenue in the online dating market is projected to reach US$3,677,000,000 in 2022 and US$4,449,000,000 by 2026, an increase of 82.03 percent.
In the global comparison, it is observed that the most revenue-generated country is the United States with US$828.60m in 2022, followed by India (US$558.70), China (US$496.00), Germany (US$131.30), and the United Kingdom (US$115.70).
It is also reckoned that Asia and South America are promising territories for the near future.
If we look at a specific region, the US, for instance; the most used dating app is Tinder with 32% and the second most used hook-up app is Bumble with 22% and the remaining followed by other popular dating websites and apps such as Hinge, Grindr, Badoo, and more.
Look at this circular graph…!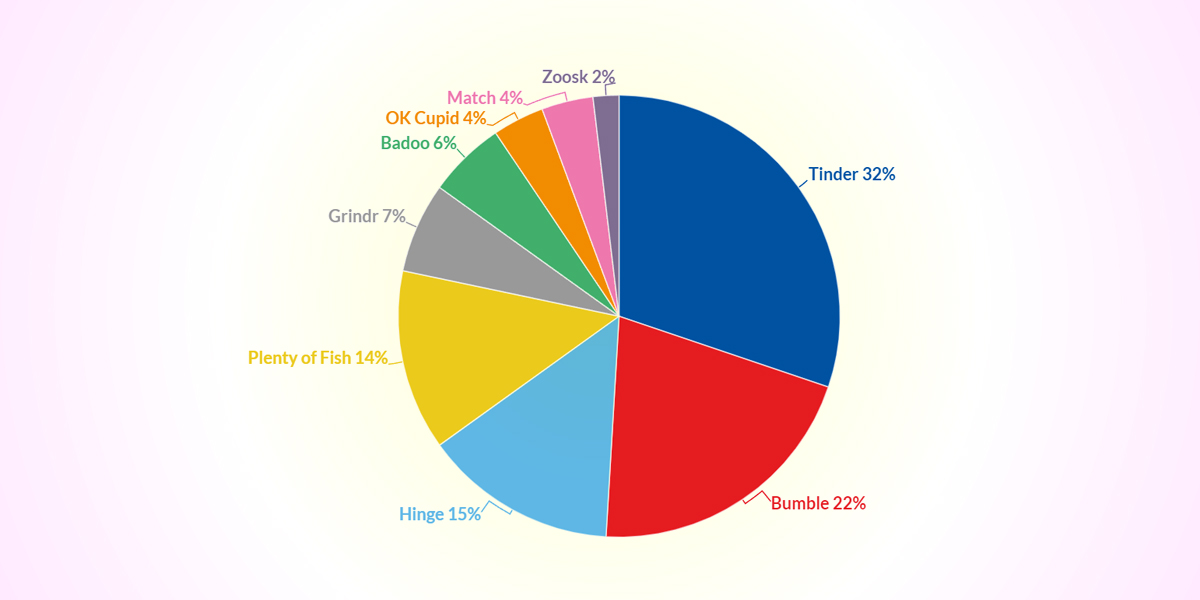 And the milestone continues globally…
Worldwide, based on the monthly downloads activity, the most popular dating app is also the Tinder with 6.5 million monthly downloads in May 2021 remaining as No.1 dating app.
The craze of finding new people and partners, making friends, chatting, and flirting has increasingly been fueled by these dating apps.
Additionally, many dating apps are being introduced in the market and made available for global users to cater to the big market size and growth for 9-digit earnings.
Even some of them are launched this year. The audience is huge and the market is potential.
Hence, investing in dating app development is a good option.
Types of Dating App Development
If you're entering into the world of dating app development and assuming that it will be easy to capture an audience with your dating mobile app and website.
Let me tell you, you are not alone in the world of the ocean.
There are more than 8000 dating apps already marketed on the surface and many dating app development company are in the process of introducing more, for generating revenue.
In case you are also thinking about launching your dating apps for mobile-addicted users, you have to decide one from the type of dating mobile apps.
1) Topographical based dating app
Topographical dating apps are firmly observed as geographic proximity dating apps have interfaces designed in a way that allows users to look for matches within their proximity. This kind of dating mobile app development uses navigation services that build dashboards with interest and location picking features. Then shows suggestions as per geography escalation.
Examples of such apps are Tinder, Bumble, and OkCupid.
2) Niche dating mobile app
If you think that there are only dating-kind apps for person to person.
You are wrong…!
Dating apps are merely classified in broader terms. Besides dating apps for people, you can find the perfect match for dogs as well using "DateMyPet" dating apps built for dog lovers.
Additionally, there are dating apps dedicated to music lovers too. If you're fond of listening to music all day and night, you may use the "Turn Up" music dating app to find a match that others too love to hear music.
Examples are DateMyPet, Pet People Meet, and Match
3) Matching algorithm dating app
Matching algorithm dating apps are common to find and these kinds of apps are popular to this date. This kind of app works on the pre-defined principle, they have an AI algorithm that fetches suggestions from the database and evinces matches on that basis.
For example; if you created a new profile on the app. The algorithm takes a few minutes to explore existing profiles in the database and offers multiple matching profiles as suggestions on the basis of interests you have input.
Also read: Matrimonial App Development- Time, Cost, Features & Process
Top 5 Dating Mobile Apps Across The Globe
Looking for dating apps inspiration!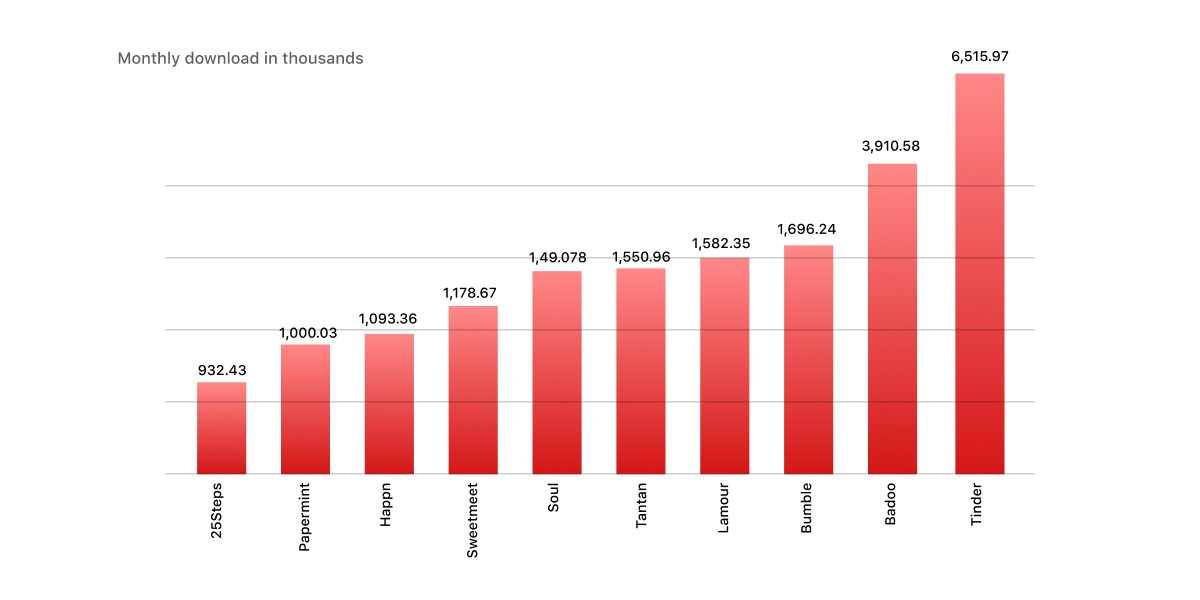 You can energise your instinct and learn more about dating mobile app development with these top five dating mobile apps across the globe.
People around the globe are using these dating applications to find perfect matches, chat, flirt, and entertainment.
1. Tinder (World's #1 Dating App)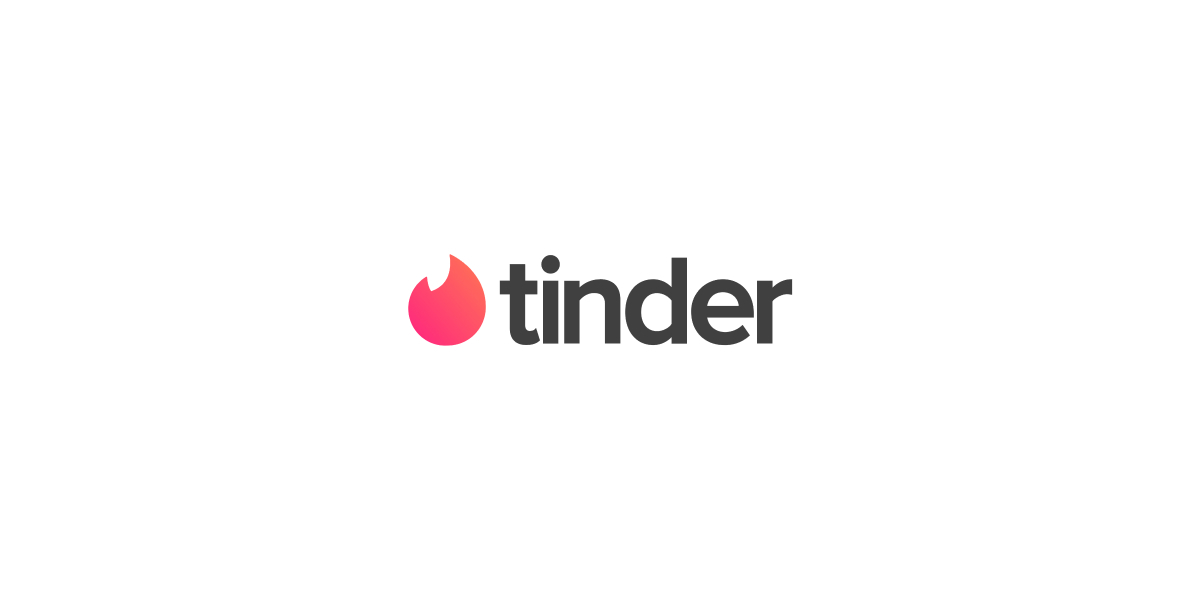 Total Downloads: 30+ billion
Monthly Active Users: over 75 million
Rating: 4.0
Platform: Android and iOS
Tinder is not just a dating app anymore. With 30 billion matches to date, chat, and meet - Tinder is the world's most popular app for making friends and partners for life!
Tinder first made its inception on the surface back in 2012, and now to this date, it is the biggest conglomerate in dating, online dating apps, and dating websites.
Receiving its latest update a few months ago, Tinder has more features than earlier, more significant services for gold members, and a more intuitive experience than before.
2. Bumble (Second Most Used Dating App)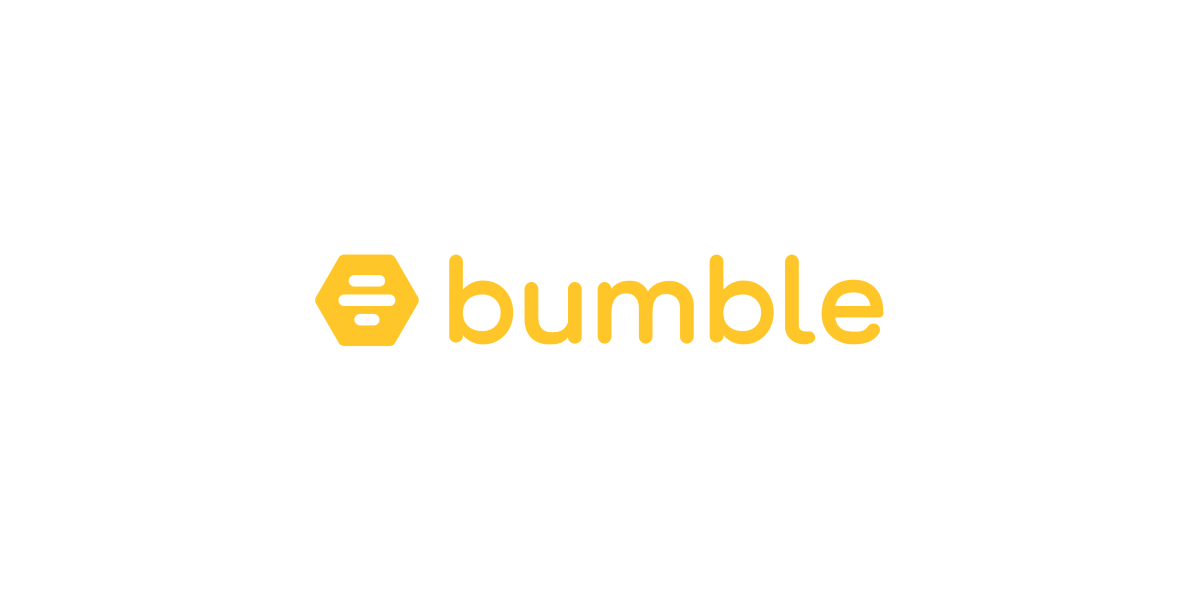 Total Downloads: 1+ billion
Monthly Active Users: over 42 million
Rating: 4.0
Platform: Android and iOS
Statistics speak well for the Bumble dating application.
Bumble is available in 150 countries
More than 70% of Bumble users are under 35
In 2017, 800 million people had matched on Bumble
Bumble dating apps have a high percentage of users from the United States
Bumble was launched in December 2014 (two-year after Tinder launched) to become the second-most popular dating app in the U.S. after Tinder in 2021.
Bumble algorithm is similar to Tinder and almost offers the same experience but is popular because of its excellent privacy and safety features, and fun and inclusive interface.
3. Badoo (Dating App Alternative To Bumble)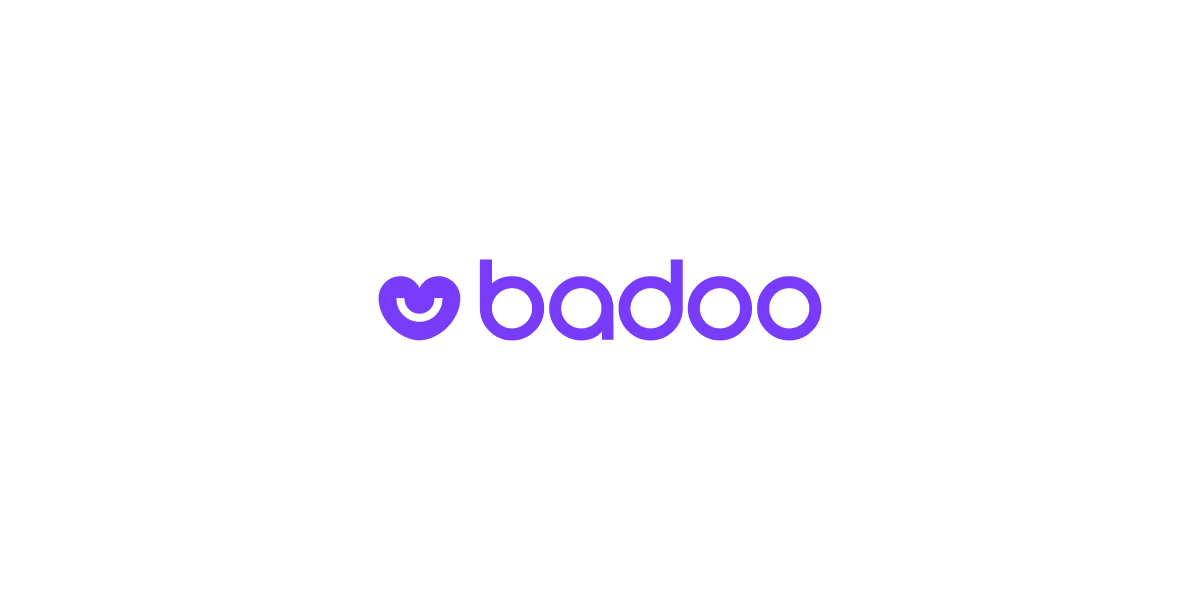 Total Downloads: 100+ million
Monthly Active Users: over 28 million
Rating: 4.0
Platform: Android and iOS
Badoo is also like other dating-focused social network apps that help youngsters to find perfect matches, chat, date, and meet with people all over the world.
The growing tail of Badoo is distinct from Tinder and Bumble. Though Badoo is among the oldest dating apps since it launched in 2006, it came into fame in 2016 when it was observed as the most-downloaded dating app in 21 countries.
Major territories were Brazil, Mexico, France, Spain, and Italy.
This gave the company a boost to stay in the competitive market where tinder is already popular among billions of users.
In 2017, Badoo brought significant changes in its apps from new features deployment like 'freemium' to enhancement in design which significantly increased the users' retention and revenue generation.
4. Tantan (Chinese Mobile Social Dating App)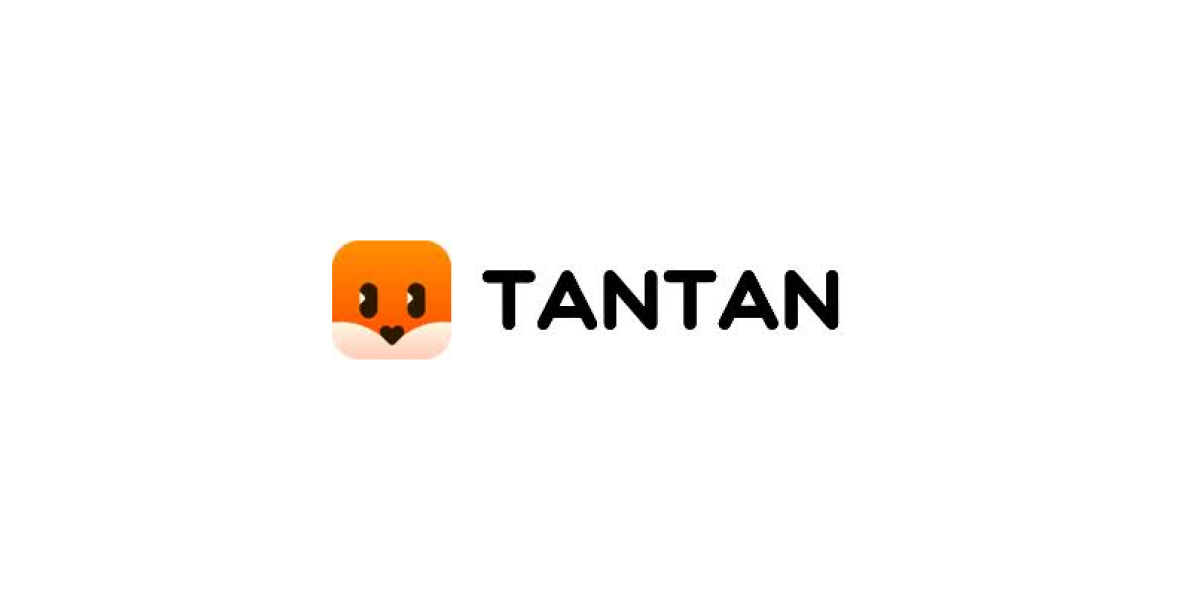 Total Downloads: 50+ million
Monthly Active Users: NA
Rating: 4.1
Platform: Android and iOS
Tantan is a Chinese-owned dating mobile application that was launched in 2014 by its founder Wang Yu. It has the largest Chinese user base profiles to meet new people. Since it was released in the year 2014, it has had more than 360 million registered users worldwide but has a high percentage of members from China.
This Chinese-based social dating app works similarly to Tinder and Bumble. Using the app is free, but you can get enrapturing experiences when trying its premium features.
As you can try Tinder on a desktop browser, Tantan is only available for mobile apps and for Android and iOS-based users.
5. SweetMeet (Free Online Dating App)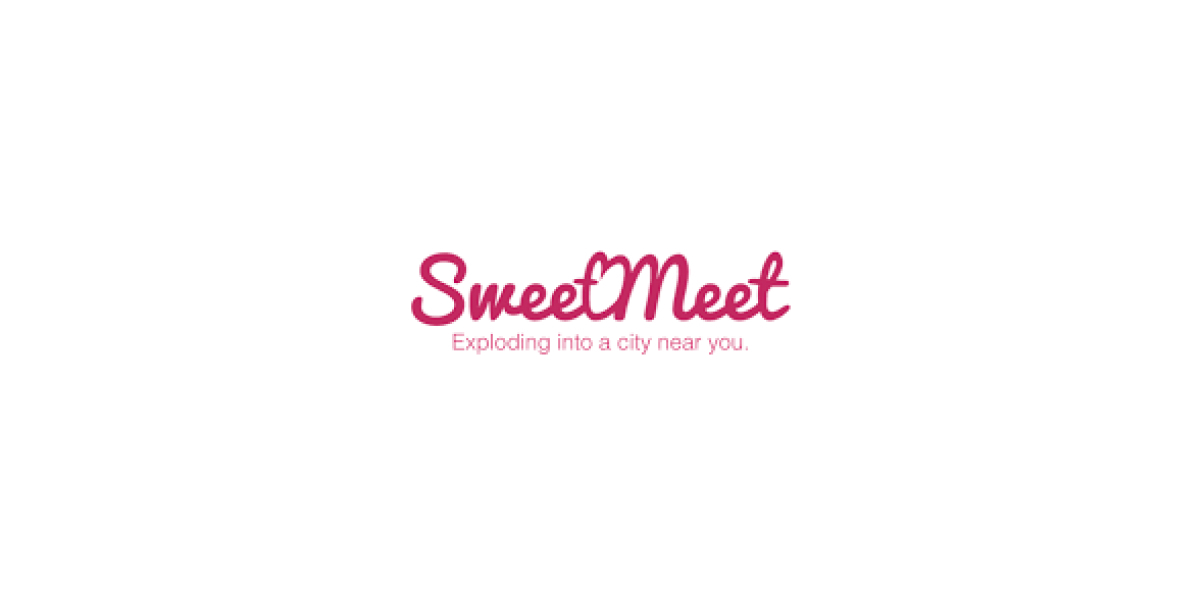 Total Downloads: 10+ million
Monthly Active Users: NA
Rating: 4.1
Platform: Android and iOS
SweetMeet, released in 2015, is a newer kind of dating app seeking competition and position in the global market parallel to Tinder and Badoo.
As it doesn't embark on catastrophic user bases as Tinder and Badoo have but it is currently holding 10+ million downloads in Google Play Store making its shift into the top five couples dating app development.
SweetMeet offers many features which can be used free of cost, making it different from other dating app development services. But this app does offer users in-app purchases from $0.99 – $110.00 per item.
You can think about designing and developing dating apps like tinder or an app similar to Bumble with the same features accustomed parallelly in your application.
Features of Dating Mobile App Development
A dating mobile app hosts a variety of features for its users through a freemium strategy.
While I comprehend and understand top dating mobile apps deeply, I can clearly understand their feature classifications.
Generally, dating app development features consist of two panels. Those are
Let's take a brief look at these two-panel features available in popular dating app development.
Register and login

Chat and meet

Send and accept request

View matches

Report and block users

Push notification and alerts

Verification

Upload images/avatars

Connect with customer support

Reward points and referrals
Admin dashboard

Verify user profile

Affiliate and other program

Membership package

Email and sms marketing

Run promotion and discount

Payment system management

View reporting and analytics

Push notification

Track revenue
Social Dating App Development Features Explained
Developing a tinder-like dating app requires you to deal with ocean-dense features.
There is a lot to figuring out what features to incorporate into your dating app development.
To help your dating app development make it look more and more like Tinder, you can consider adding the following dating app features, confidently.
a. Sign up or log in
Dating apps like tinder allow users to anticipate with the application interface when users register or sign up.
Dating apps allow users to multiple sign up and sign in processes. Some popular signing in usage is Instagram, Twitter, Gmail, and Facebook.
b. Profile creation
Upon successful signup, next, you have to create a user profile of yours.
Creating a profile walks you through various sub-features which include editing the profile, verifying profile, credits, and more.
c. Discover new people
Give a clear and visible scope of the search bar to dating app users.
Searching or discovering people on dating apps works on typical dating app development types that we have learned earlier.
d. Matching algorithms
The matching algorithm feature has been very popular since Tinder launched.
The matching algorithm describes the user's perfect match. In this, users have to option 'Swipe left' or 'Swipe right'. Also, this algorithm learns and enhances its capability through users' engagement.
Also read: Tinder Alternatives: 8 Top Similar Dating Apps Like Tinder for 2022
e. Messages
On several dating applications, users can chat with other users when likes are exchanged. In chat and conversation, allow users to look into a connected user's profile, video call, and upload video and images in chats.
f. Push notification
Push notification is a great feature of dating apps that encourages users to always get connected with apps with new alerts and notifications.
g. Gamification
Gamification is a technique and a source of encouragement to work on engagement with a product. Tinder and Bumble have gamification features in their dating apps.
h. Verification and security
Dating apps use real-time and current images of the user with concise data and information to match perfect people. Hence, strong security is necessary to protect millions of users' data.
i. Settings
Setting features must be present in your dating apps. Settings allow users to make modifications as per their usage behaviour and requirements.
Tech Stack Required For Dating App Development
Dating apps are incredible and technologies that are being utilised in dating mobile app development are also dazzling.
Eye on basic to ongoing technologies requirement for perfect dating app development services.
Programming Language: Java, Kotlin, Swift, Xcode, and Maya (optional)
Frontend: TypeScript 3.2.0, WebStorm, Angular
Backend: C#, Visual Studio 2019, Net Core 2.3, MySQL, and Swagger
Supportable Utilities: Optimizely, Twilio, Elasticsearch, Google Maps, and Google Analytics (optional)
Payment Gateway: PayPal, Ewallet, and Netbanking (you may also use other payment gateways)
Web Server: Nginx or as per your choice
Cloud Storage: Amazon S3 or as per your requirement
Database: HBase, Cassandra, PostgresSQL, MongoDB, Redis
Development Framework: Node.js, Express.js, Next.js, and React Router
Messaging kit: AWS or any other as per your choice
How Much Does It Cost to Make a Dating App?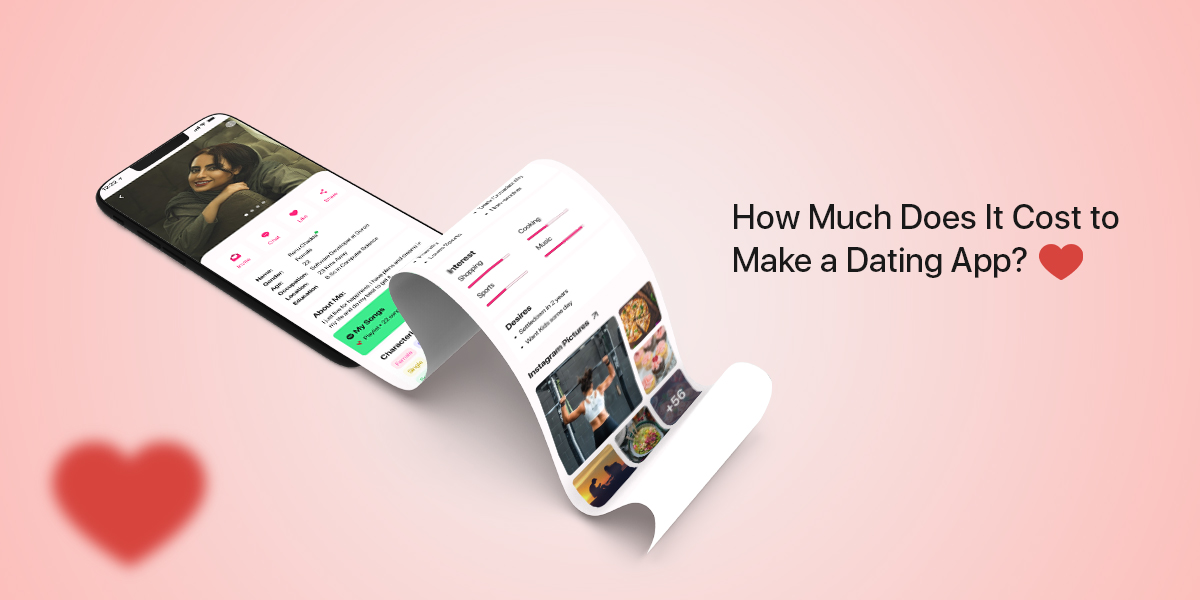 Learn the time-taking process and budget for dating app development cost in this section.
It would not be wrong to say that developing dating apps like Tinder or any other dating apps is a time-consuming process and with such dense features available in your apps, there are tons of UI design exercises on it.
Let's take the average number to know it better.
On average, the time required for dating app development could take around 900 hours for a single platform.
On average, assuming the development cost in India is $25 per hour, building dating apps like tinder for both android & iOS will cost $40,000 - $50,000.
The important notice to consider is that the above dating app development cost is on an average basis. Dating mobile app development cost could go higher.
To find out how much it costs to develop a dating app as per your idea, connect with our expert.
The Bottom Line
The dating apps help the app user to search, chat, and meet with new people and ultimately find love, digitally.
It is fun exploring love using online dating apps, but dating app development is not a fun game at all.
Delivering astonishing dating app development services to potential users waiting globally requires precision, fail-proof planning, and dedicated resources.
In simple words, you will require an experienced dating app development company that can help you entirely in your project.
They can also help you with how to make a dating app using custom development to make your app stand out from others.
We hope this blog helped you in every possible way!
Planning to develop a Dating App?
Speak to our experts.
Get connected with us and our specialists and developers will help you and provide the feasible solution to create a dating mobile app that's ideal for your enterprise.