Electric scooters have emerged to minimise the clustered impact of cars and bikes on the environment. As these release hazardous gases and ruin the ecosystem, scooters contribute to eco-friendly micro mobility and help people to breathe clean air, lessen CO2 impact and make the world greener. This is a detailed guide to developing escooter app like bird and lime.
This is the reason why the eScooter app development has tremendously been so popular worldwide.
Talking about electric scooters, how we could not talk about "Bird".
What is Bird eScooter App Development?
Bird is an electric scooter sharing company based in California, USA. The company offers state-of-the-art eScooter solutions for short-term rental to over 400 cities to make lives easier, better, and environmentally friendly.
The bird was established in September 2017 and inspired by the Lyft and Uber market penetration. Currently, the company's revenues reached US$205 million.
What is an e-Scooter app?
An electric scooter app is a mobile-based on-demand eScooter application that allows registered users to seek nearby 'Bird micro mobility' on their location to take rides for a short-term on a rental basis.
The scooter app also gives users an option to reserve a Bird up to 30 minutes in advance. To use Bird or any dockless electric bike sharing, scan the QR code inserted on an eScooter machine and hit the throttle… also don't forget to hit the brakes too slow :)
How does an e-scooter app like bird work?
Behind the wheel, the working methodology of the eScooter app is simple.
All you need to have is an eScooter app installed on your mobile device. Register yourself and allow geo-technology to fetch your location to glimpse nearby available birds to take a ride.
Next, confirm a location from where you will pick the bird and select a payment method that it may ask using Apple Pay or Credit Card. Once you have done riding, park the scooter, engage the kickstand, then end the ride from your app.
A note to remember is that the cost is calculated by time rather than distance, and it depends on where you rent your scooter.
What is eScooter App Development Market Size and Growth?
Putting words from the perspective of an analyst, E-Scooter sharing is increasingly growing each year. With that said, the segment is readily generating revenue from urban areas, especially among younger generations, it is very popular.

According to the Statista reports on E-Scooter sharing (worldwide) - Revenue in the E-Scooter-sharing segment is projected to reach US$1,588.00m in 2022. Also, the market is expected to reach US$1,935 in 2023 to US$2,818 by 2026 at a CAGR of 15.42% during the forecast period.
Here's a preview of the statistics…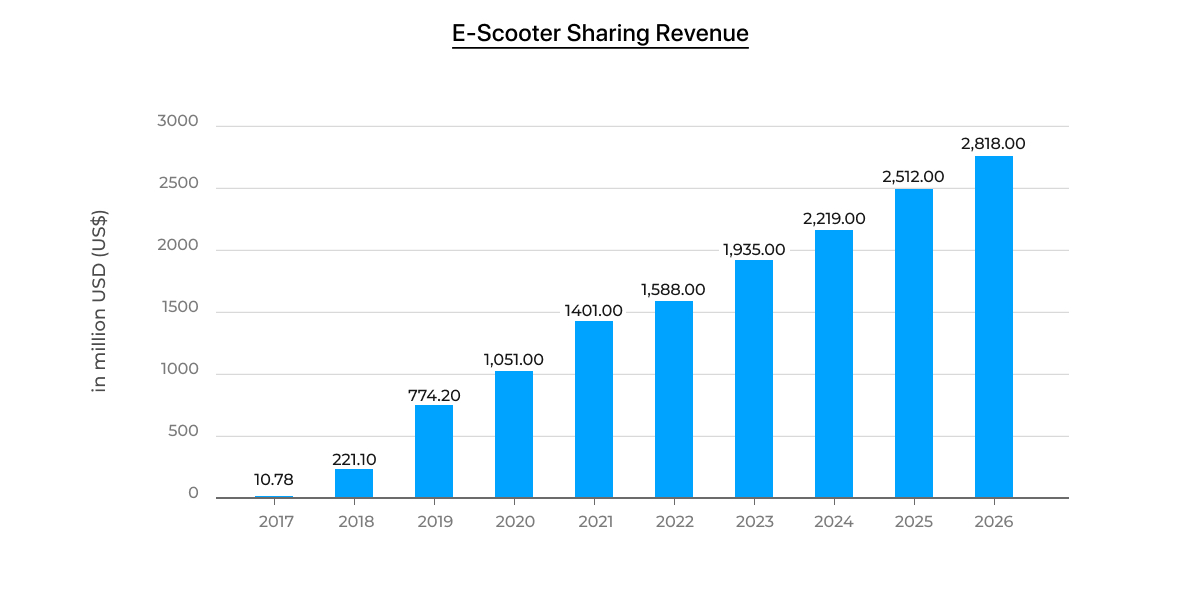 Additionally, The average revenue per user (ARPU) is expected to amount to US$20.60.
It is also reported that on a global scale, most revenue is generated from the US amount to US$615.80 million in 2022 followed by Germany at US$186.50 million, France at US$112.80 million, South Korea and the United Kingdom at US$97.37 million, and US$49.23 million, respectively.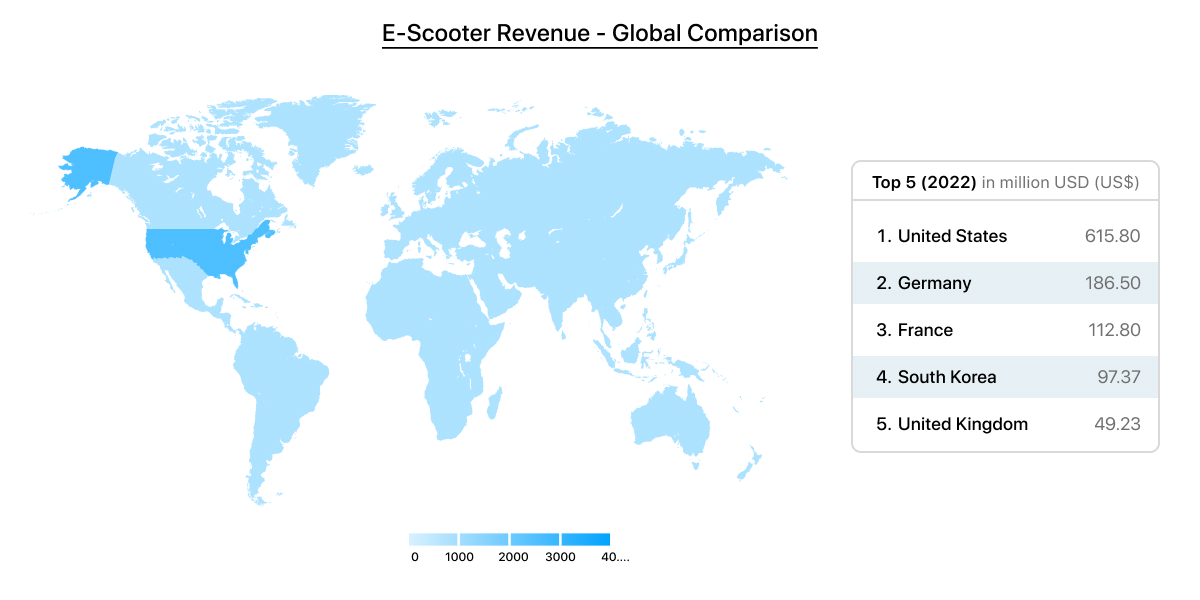 Forecast period: 2022-2026
Market size in 2022: US$1,588.00m
Growth rate: CAGR of 15.42% from 2022 to 2026
Market size and forecast revenue segment: Worldwide
Benefits of Developing E-Scooter Apps like Bird
Low fares combined with a flexible parking policy make the eScooter segment readily in heaven and this is the reason why this business idea is booming.
If you're considering entering into this segment, remember you'll not be the only one.
1. Make your foot in a growing industry
The eScooter market is growing exponentially.
Since the heatwave of dockless eScooter was incepted, the market continues enhancing its valuation.
You can target younger generations to use more of your eScooter solutions as they hold higher stakes in this segment.
It is advised to enter this segment with a unique idea that, ironically, will help you stay in the market for a long period.
2. Raise capitalization through funding
You don't need to bring bucks of dollars to invest in eScooter app development like lime. Simply bring amature business idea and you will get funded by many investors on a global scale.
Did you know?
Uber and Google-parent Alphabet invested $335 million in the scooter-sharing startup, Lime.
And now it is the world's No.1 eScooter sharing business.
3. Cater millions of users and make higher profits
Well, electric scooter users are not limited to cricket teams or football fans.
This market is blowing with billions of users across the globe. The top regions prevailing highly effectively in the eScooter market are the US, Germany, and France.
And still having a window to peek… to earn higher profits.
Top 5 Popular eScooter Mobile Apps In The Global Market
It's time to look at the world's popular electric scooter companies hailing the market primitively.
1. Lime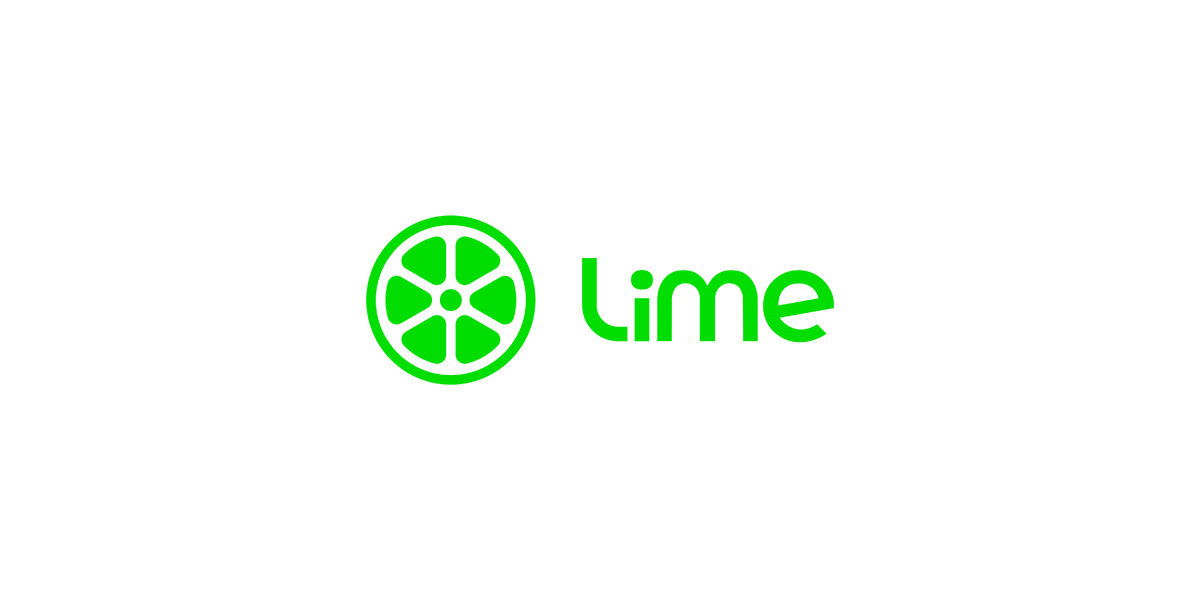 Founder: Brad Bao, Toby Sun
Founded: January 2017; 5 years ago
Headquartered: San Francisco
Lime is the top eScooter giant across the globe. Presently, it is serving Asia, Europe, the Middle East, North America, Oceania, and South America. Additionally, the company provides seamless and flexible dockless electric scooter sharing and dockless bike-sharing solutions to these regions.
2. Bird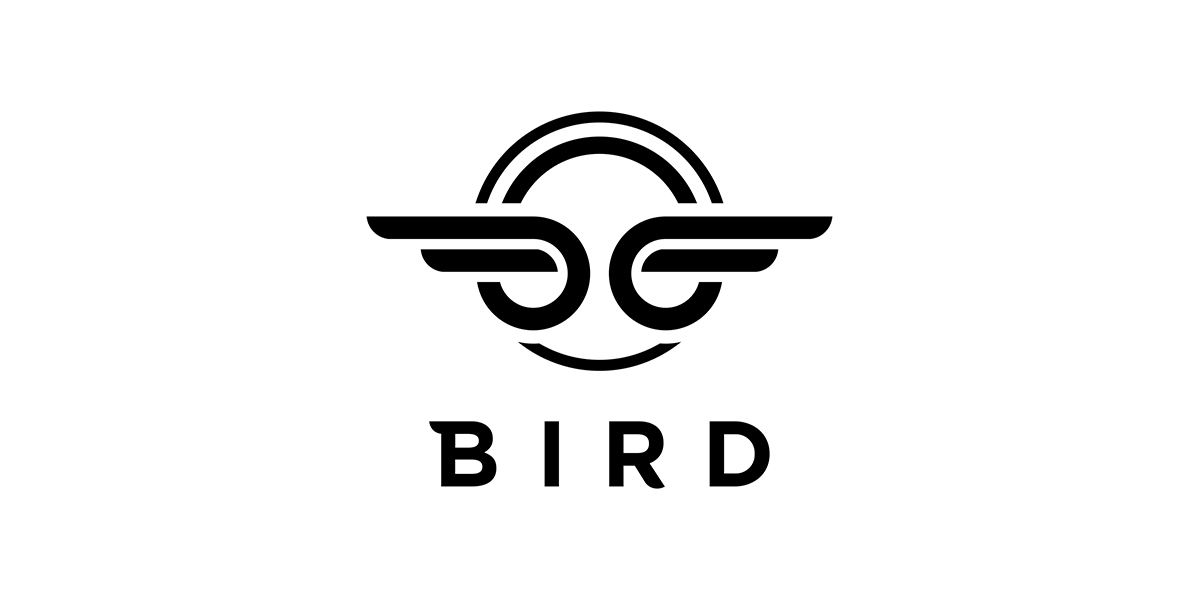 Founder: Travis VanderZanden
Founded: September 2017; 5 years ago
Headquartered: Miami, Florida, U.S.
Bird is competing with Lime and in most scenarios, both offer competitive wars to each other. Launched in 2017, six months after Lime's inception; it has captured a strong market position in the U.S with estimated users close to 10 million.
3. Spin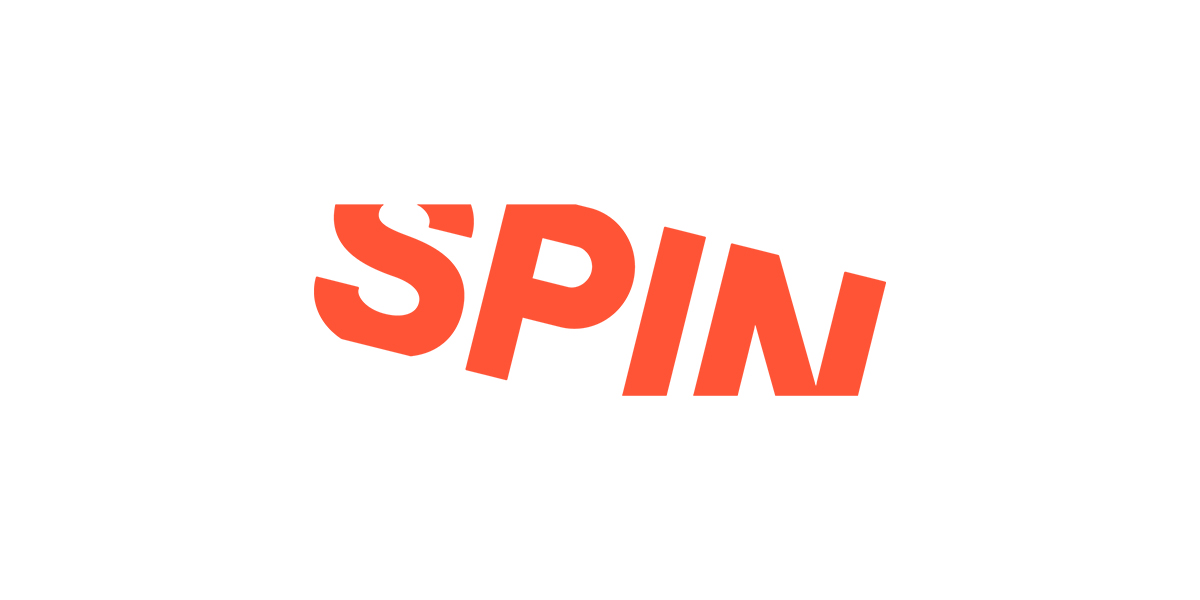 Founder: Euwyn Poon, Derrick Ko, Zaizhuang Cheng
Founded: October 2016; 6 years ago
Headquartered: San Francisco, California
Spin is a bird alternative app that entered the market before Lime and Bird, though it doesn't mean that this electric bicycle-sharing and electric scooter-sharing company is depreciated. Although, it served its services in more than 70 cities and campuses around the globe. Currently, the company's services range in regions like North America and Europe.
4. Skip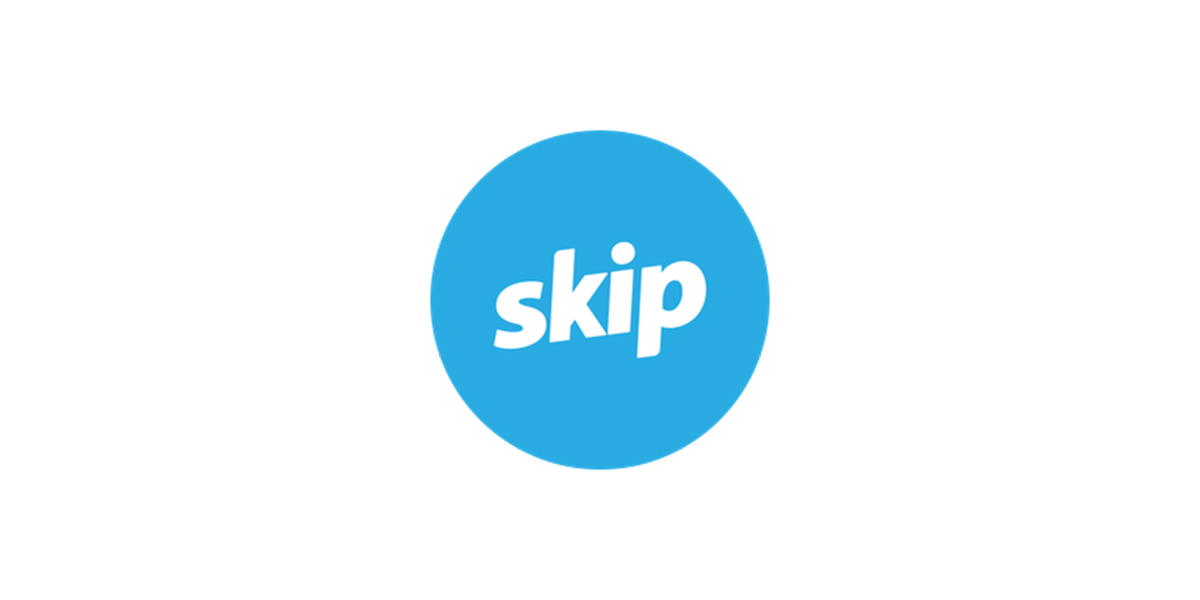 Founder: Matt Tran, Mike Wadhera, Sanjay Dastoor
Founded: December 2017; 4 years ago
Headquartered: San Francisco, California, U.S.
Skip is a well-known electric scooter firm in San Francisco. The unique thing about Skip is that the residents in SF largely like to use Skip's e-scooter because of sturdier scooters with larger batteries and better availability at different locations. In December 2020, Skip was acquired by competitor Helbiz.
5. Dott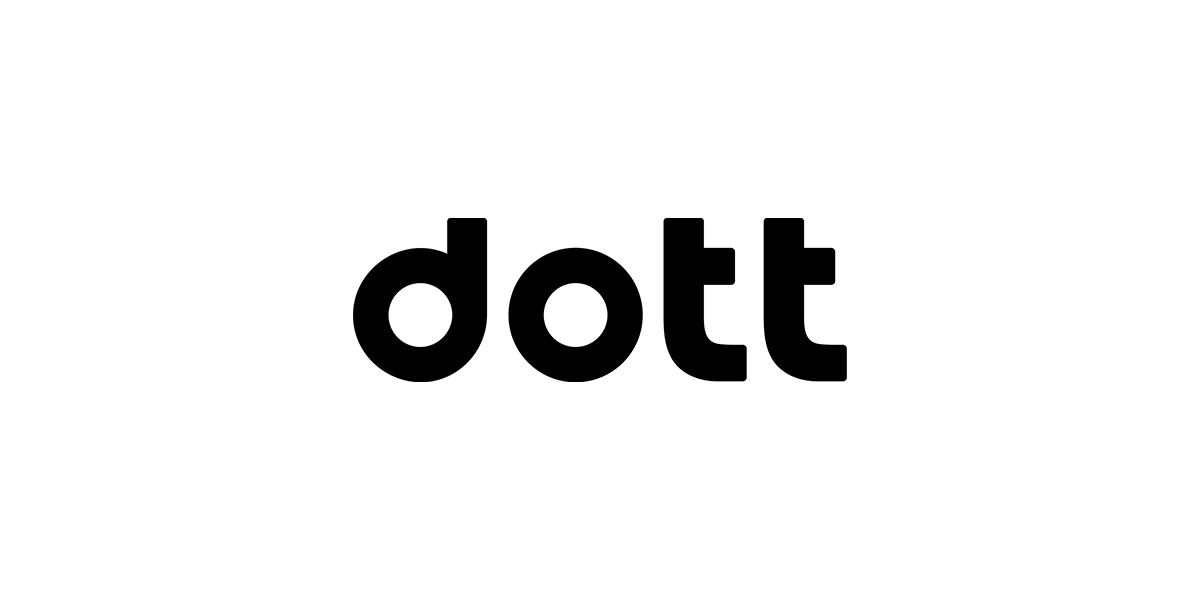 Founder: Henri Moissinac, Maxim Romain
Founded: January 2019; 3 years ago
Headquartered: Amsterdam, The Netherlands
Dott is another bird alternative apps and popular micomobility company operated in Europe that provides parallel kinds of services offered by other eScooter firms like Bird and Lime. Having a dedicated eScooter app helps users to find and ride electric scooters without any hassle anytime and any day.
Should You Invest In eScooter Apps Like Bird or Lime?
Sure you must be targeting to develop an eScooter app like Bird or Lime.
And why not… these two adamantly reside as a chatter word by every person.
But it is worth it to invest in eScooter app development like a bird.
Reportedly, the number of users is expected to amount to 124.8m users by 2026. Currently, the estimated eScooter market segment users accounted for 77.1 million, which is an ideal number to earn billion-dollar profits.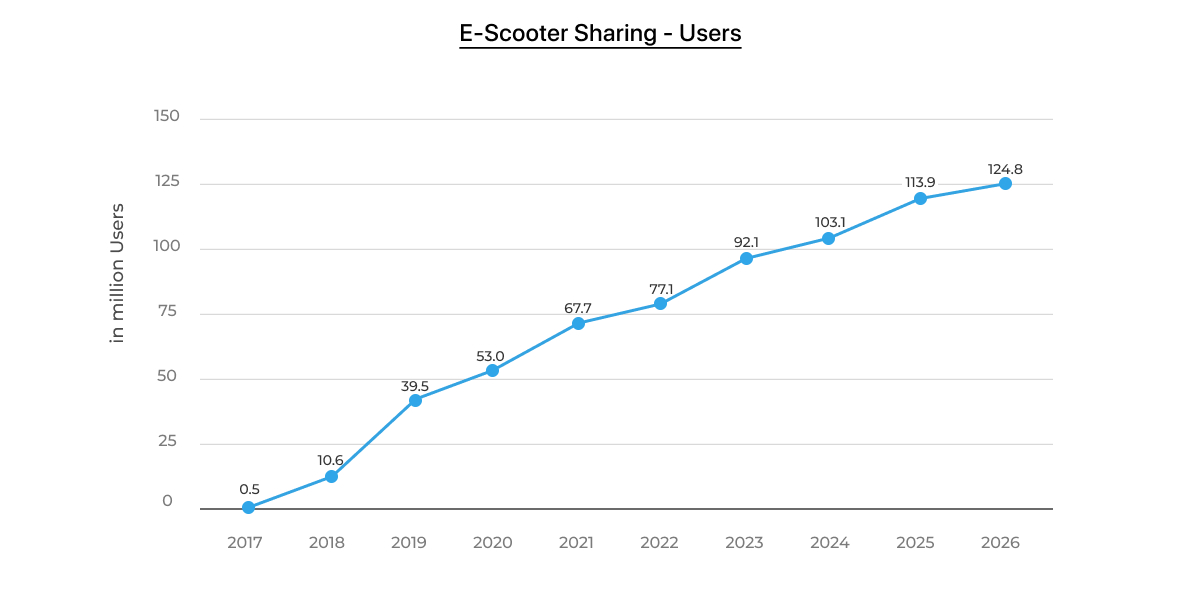 On the other hand, "Bird" and "Lime" share similar eScooter solutions to respective users with pretty much parallel strategies and marketing practices.
But the difference that you should note at a glance is the features and USPs presented on their respective applications.
Let's take a look at eScooter app development features.
eScooter App Development Features
Have you ever wondered what kind of features eScooter apps like a bird have in their dedicated eScooter mobile app?
In this section, you will explore eScooter apps like Bride and Lime features with brief explanations.
Basic features of e-scooter app development like lime and bird:
Search nearby scooters: The eScooter micro-mobility begins by searching the closest eScooter sharing availability on an eScooter app development. Users use geo-location technology to seek nearby e-scooters and select the closest one.
Check eScooter details: Ride sharing app like bird offers absolute information such as battery percentage, time milestone, recharge stations, etc to help users to choose eScooter with a mindful decision.
Lock and Unlock: This is a critical feature and should be heavenly presented in your Lime or Bird lookalike mobile app. Unlocking the eScooter for the ride should have a simple process while the locking system of the eScooter should be highly secured.
QR code: Scanning QR code to unlock and confirm your riding is another important feature to must-have in your eScooter app development. In light of this fact, every e-scooter app comes with this feature.
Misc option: Your app like lime should have the miscellaneous capability to resume, pause, and end rise easily. This will not only help users to like the application features but allow them to take a pause or shop in the midst.
Real-time tracking: You have seen this feature in Uber, Lyft, Lime, and almost every other service-based mobile app. Consider integrating an intelligent GPS real-time tracking function in your app.
Secure online payment: These micro mobility services earn huge revenue through short-term ride sharing rental principles. Allow users to check details of the ride and let them complete the objective then prompt them to make payment through secured online platforms.
Notifications and alerts: Send alerts and notifications to engage with them. Be more precise with this strategy, you can even send them reminders before starting their ride and after finish. You can also ask them to provide experiences through rating and review principles.
Advance features to consider in Bird e-scooter app development
Artificial Intelligence
Lime is the first in the eScooter industry to use an AI-enabled computer vision platform to tackle safety concerns with other critical aspects such as reducing crashes, serious injuries, drunk riding, and sidewalk riding on its e-scooters.
As these aspects are readily important to consider while entering into the eScooter business. Take the help of modern technology to deal with such constraints.
AI Chat Support
Communication is very important and if it goes effectively from both sides, a business enjoys higher retention and engagement from its consumers.
In the e-scooter segment, real-person communication may not be feasible to implement. Thus, human-like communication technology could solve this snag. Integrate AI-enabled chatbots in your eScooter app development to solve queries and help tutor users.
Intelligent Navigational Map
Every popular eScooter app development like Lime, Bird and Skip has intelligent navigational maps that facilitate users to check, real-time tracking, and eye on nearby eScooter with availability details like street, place, and address.
Consider inputting these details while dealing with navigational map integration.
How to Create an Electric Scooter App Like Bird?
Developing an app like bird goes with a number of app development processes and management theories.
Here's a cheat sheet to get quickly started with e-scooter mobile app development like a bird.
1) Do Comprehensive Market Research + Competition Research
Look at the market and understand what kind of wave is prevailing. You must know the trend of escalation prevailing in your country. The typo and preference of people of all ages or targeted ones.
In addition, look out for your competitors, and figure out their market strategies, business model, and profit-making techniques. It is adversely important to research the market and competition parallel.
2) Plan Out The Fantasy App Development Features
When you acknowledge the market facts and research aftermath, you get an idea of what to include in your app or how to canva your eScooter app differently but similar to apps like lime and bird.
For instance; you can look at the features mentioned in this blog. These features are basic and advanced and will make your escooter app development definitive for end-users.
3) Proceed To Design & Development
This is a careful step and should be done vigilantly. In this phase, business resources are brought in following to shoot an effective app development process.
Talking about team composition, you will need a project manager, UI and UX designer, android and iOS developer, app tester, and digital marketer.
In addition to this, the following are technology stacks mentioned:
Programming language: Java, React Native, PHP, Flutter, C, Swift, or Kotlin
Database management: MongoDB, MySQL, PostgreSQL, or as per your choice
Front end: JavaScript, CSS, HTML5, Bootstrap, jQuery, AngularJS or any other
Cloud environment: AWS and Google, Azure
Payment: Square API, Braintree, PayPal, EWallets, and more
GPS tracking: Use the core location framework for iOS and Google location API for Android
Real-time direction tracking: MapKit for Apple and Google Map for Android
Login: Facebook SDK or any other as per your preference
Storage: Amazon cloud storage and auto-scaling web server
Analytics: Mixpanel and Google Analytics
Push notification: Twillo, Apple push notification
4) Release, Maintain, Improve
In the last phase, test your application for any bugs, errors, and mistakes. Here, the app tester professional screens the application deeply and concludes his opinion.
If their opinion gives you a green signal, next is to deploy an app on a particular app store where app developers and digital marketing work collaboratively.
Bring necessary changes to your app over time! Ask for reviews and rate apps on the app store for better results.
How Much Does It Cost to Make an eScooter Mobile App?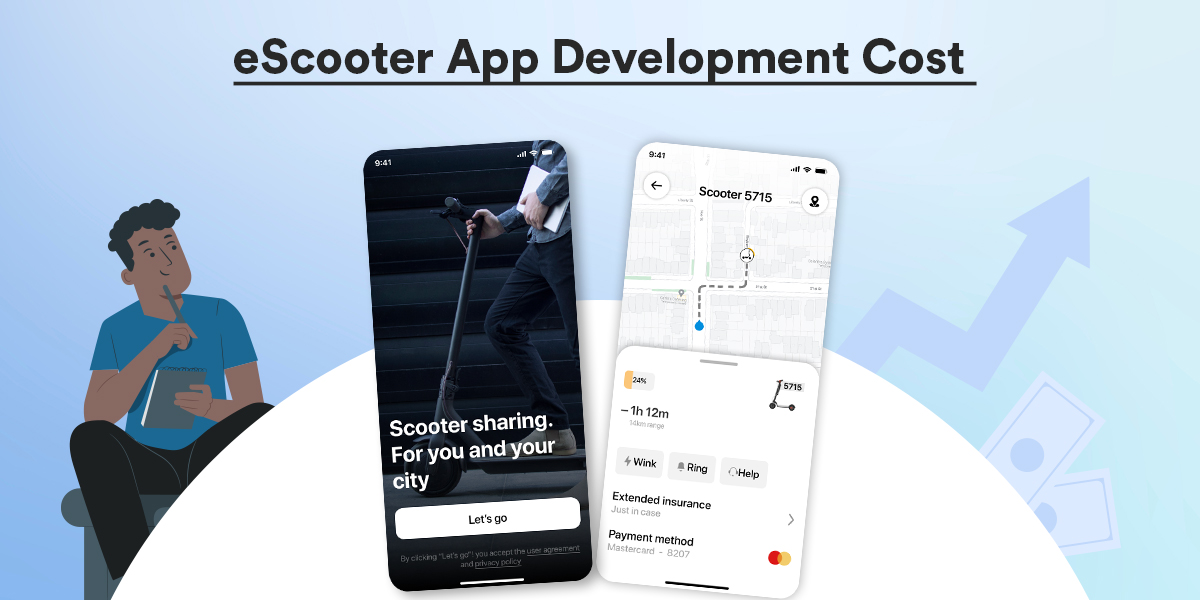 Well, eScooter app development like a bird is a game of technology-tweak and hence the primitive cost factor. The more technology and time you incorporate, the higher the cost will be.
To give you an estimated figure, developing an eScooter micromobility app with basic functionality and features for Android and iOS would cost $35,000 - $40,000.
Adding custom features, the developer would charge an additional eScooter app development cost for that.
The Bottom Line
eScooter app development is a profitable business.
I hope this guide on eScooter app development helped you in every possible way. The information possessed gives you a standard overview of eScooter app development.
Contact our app developers if you feel confident to build your own eScooter app like bird business.
Talk to our experts and see how they can help you with your project needs.