Fantasy app development or Fantasy sports is a fantasy game, precisely, an online gaming platform for fantasy-based users.
The platform lets fantasy users manage and craft virtual teams of real professional players, after which they compete with other players (in monetary terms) around the globe, over an entire sports league or season.
The rewards are extremely prolific for winners, thus making millions of people participate in fantasy sports leagues.
Over the last decade, the surge of fantasy sports among people has grown potentially. It is estimated that in the U.S around 89% of users play fantasy sports in a month.
Resulting in entrepreneurs and other millennials creating user-friendly and robust fantasy app development.
Fantasy apps are of various kinds, covering a mammoth of virtual experience sports such as fantasy football, fantasy cricket, fantasy kabaddi, and many more.
In this guide, I'll be briefing everything about the fantasy mobile app development sphere including the guide to tech stacks and cost estimation.
What Is Fantasy App Development Market Size and Growth?
Fantasy app development resides in the fantasy sports segment, and the market size is tremendously huge.
Supporting the statement, the fantasy sports market size was valued at $23.99 billion in 2021 and is expected to reach $48.6 billion by 2027, with a CAGR of 13.6% for the survey period (2021-2027).
The statistics speak well for the U.S region.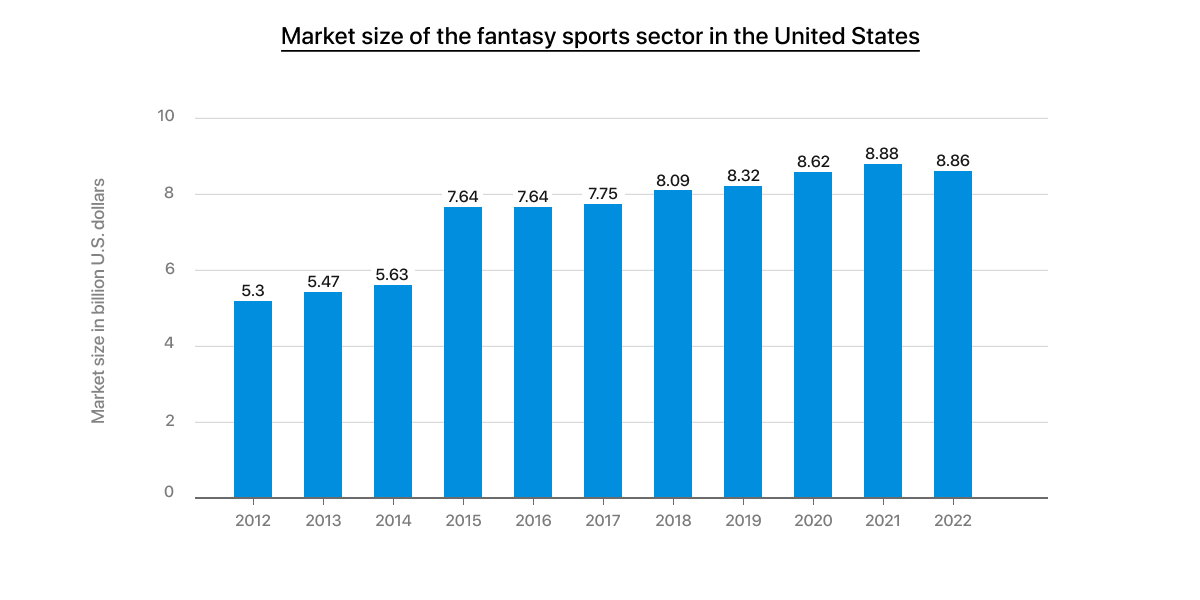 The present year (2022) market size of the fantasy sports sector in the United States is forecast at USD 8.86 billion. The highest market size is marked in 2021 with USD 8.88 billion.
Other than the US, the Middle East, and African countries simultaneously Asia Pacific regions and Europe also have prolific growth in the segment of fantasy sports app development.
Talking about which fantasy sports have the most tremendous market holding, it is fantasy football and fantasy cricket followed by fantasy baseball, fantasy kabaddi, and fantasy hockey.
So if you are thinking of building a fantasy app for your business; the football and cricket genre is mammoth.
How Does Fantasy Sports App's Business Model Works?
If you have now known the market potential of fantasy sports, it's time to learn how these fantasy apps work.
The following model guides how entrepreneurs can get started with fantasy mobile and web app development.
Majorly fantasy apps have common algorithms and principles that adversely offer fantasy users to play. Here's how fantasy apps work in general:
Secure Login: This usually needs to be done the first time. Users login to the app using either credentials or social profile. Social platform prompts one-tap login.
Select the Match: On entering the app, fantasy sports app equipped with one to many on-going and upcoming matches. Users need to choose the fantasy league they want to play of their choice.
Craft a Team: Next, they need to form a team which is a very common rule of any fantasy sports league to begin playing.
Captain of the Team: Now, users have to select a captain of the team and vice-captain (as required).
Create multiple Teams: The game also lets users create multiple teams as per the specific game rules (pre-specified).
Team management: Users can modify the team as per their choice before the game reaches its deadline. After match completion, users can see analytics, performance, and points.
Bounty Distribution: Upon completion of the match, the users get points based on their performance. The user who earned the highest point wins the game and takes the reward.
Types of Fantasy App Development In The Market
The verge of fantasy sports in the current sphere is typically divided into two kinds. Those are -
I) Fantasy Sports Web App
This kind of fantasy app development is based on desktop experiences, hence, for browser-based users and versions. However, the experiences of the interface aren't different compared with mobile-based versions. The only difference is that fast access to analytics, match updates, and history is provided.
II) Fantasy Sports Mobile App
This type of fantasy app is dedicated to smartphone users and generally deployed to app store platforms for easy accessibility for users. Fantasy mobile app development takes a longer time than web app-based design and development.
In conclusion, both types offer adverse and intense fantasy sports experiences to users and consist of quick updates of ongoing matches and upcoming leagues.
Top 5 Most Used Fantasy Apps In The Global Market
With this list, you would get an idea about the competition and competitors on a global scale. These prescribed apps are well accepted by a worldwide audience, covering regions like Europe, North America, Middle East and Africa, but are less popular in Pacific Asia continents.
Take a deeper look at these applications, check what unique they are offering to large-based fantasy users.
1. ESPN Fantasy Sports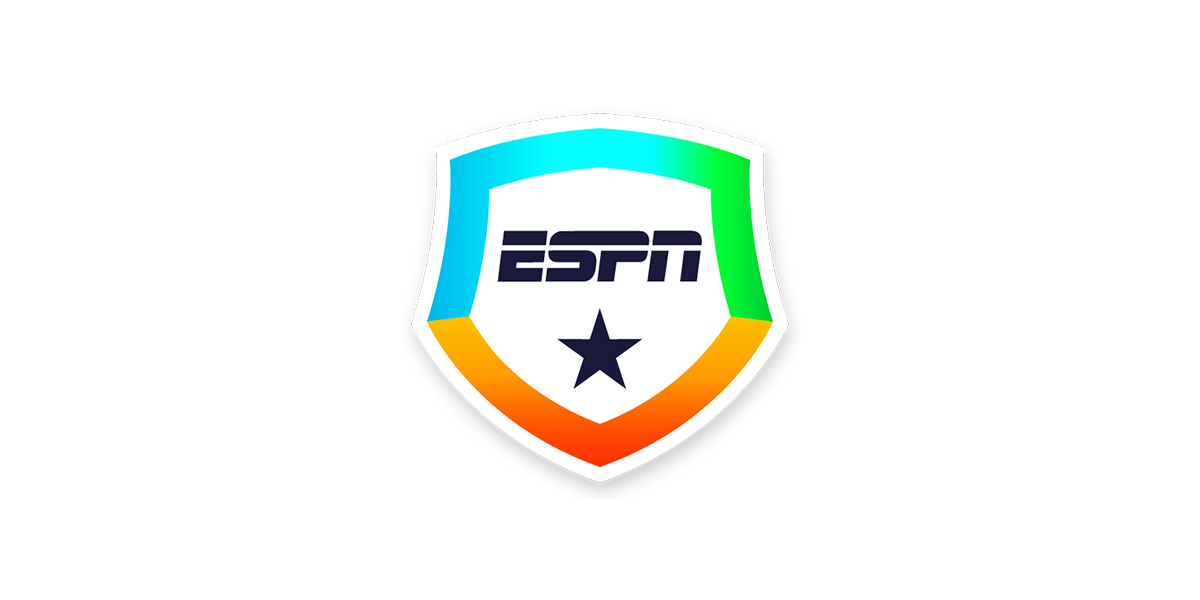 ESPN Fantasy offers tales of fantasy-based sports genres to its users. The app has been installed by more than 5 million users globally and is available in Google Store and Apple Store marketplace. The app hosts Basketball, Football, Hockey, and Baseball fantasy gameplay for users. ESPN fantasy mobile app offers various kinds of features; some popular features are - a personalized team with logos, the latest news as well as updates of ongoing and upcoming matches, detailed information with graphs, and more.
Features of ESPN Fantasy Sports:
Create fantasy league
Join fantasy matches
Customize the players
Latest videos and news for the players
2. CBS Sports Fantasy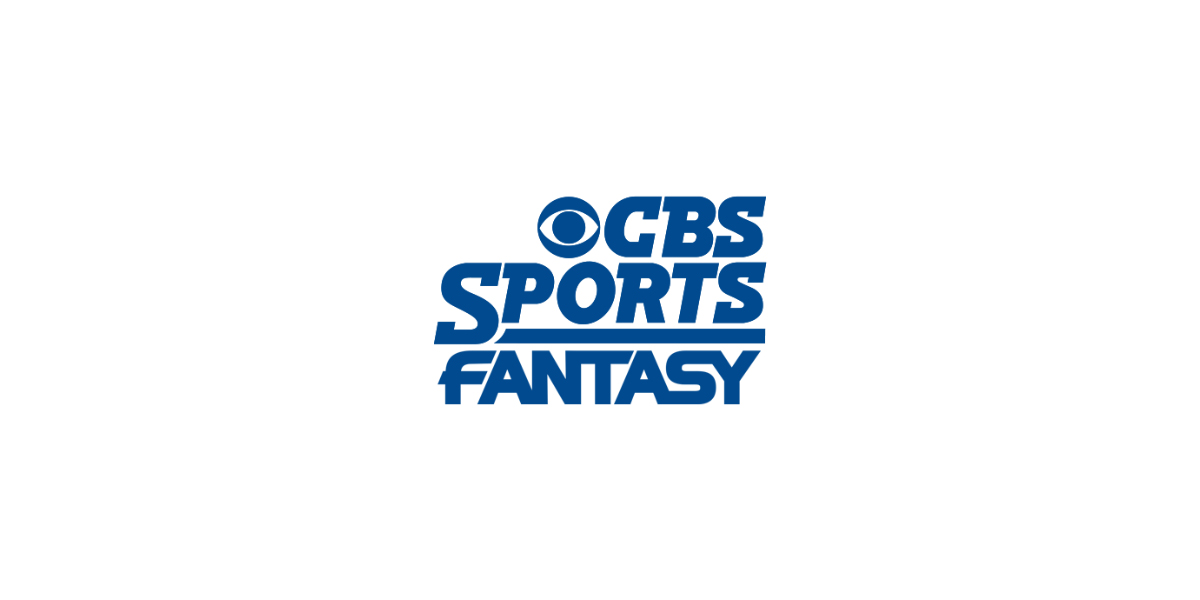 CBS Fantasy is another prolific fantasy mobile app development from CBS Interactive, Inc. The app lets users draft and manage teams, track scores, and check past performance history. Along with this users can improve gameplays from the daily advice section. Run leagues, review scores, and invite friends are some additional features of the app.
Highlights of CBS Sports Fantasy:
1M+ downloads
Fast and accurate information
Get the latest advices
Invite friends
3. Yahoo Fantasy Sports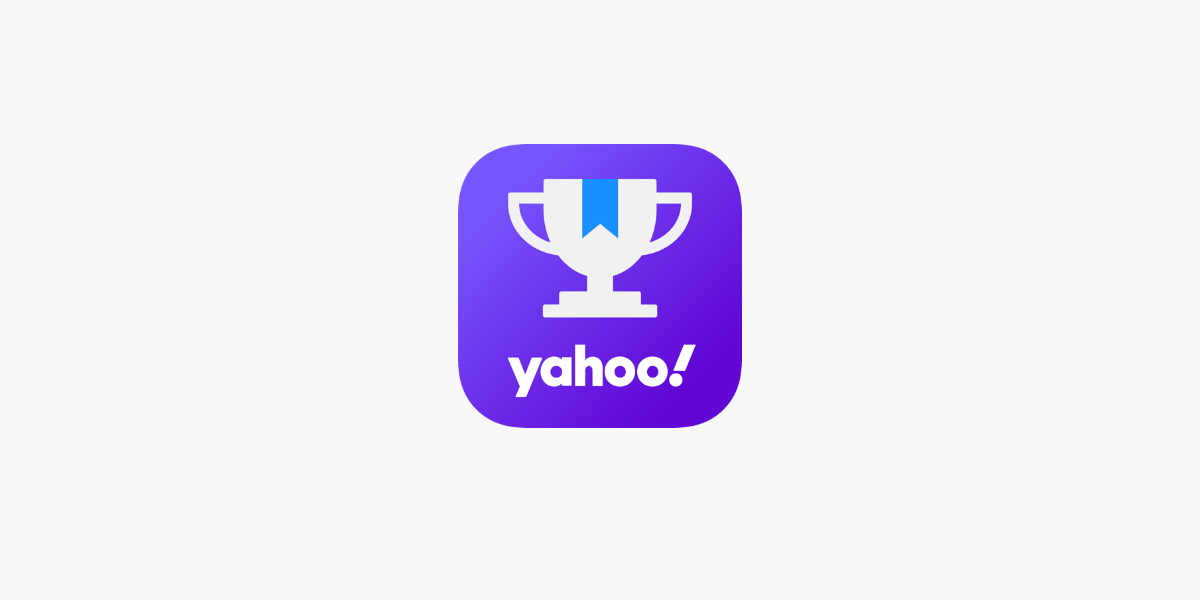 Possessing more than 1M+ downloads in the app store, the app is well accepted by a large base of fantasy users. The app is owned and managed by a company - Yahoo. The app delivers everything that fantasy users demand. Additionally, the app offers a Fantasy Plus service in which premium fantasy app development services are delivered to users. Under this, users can request 'premium draft data', 'research assistant', 'trade hub', and 'advanced stats.
Features of Yahoo Fantasy Sports:
Switch between sports
Suggestions from the experts
Watch your match-ups
Instant scoring updates
4. DraftKing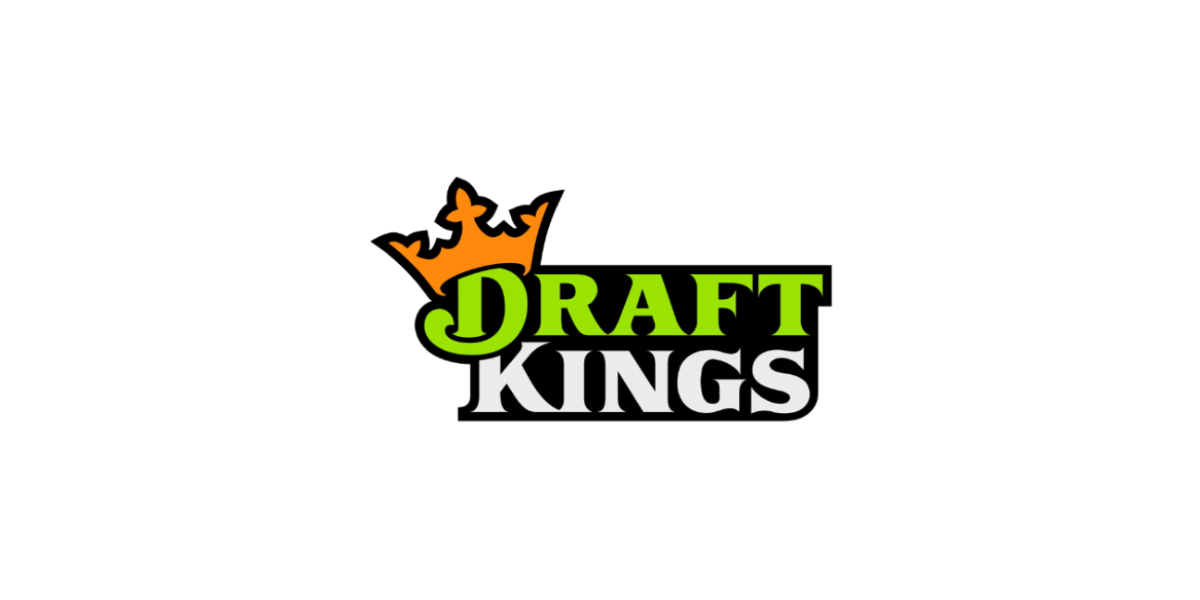 DraftKing is another champion in the genre of fantasy app development. Designed by DraftKing Inc. the app offers immediate reward distribution after a contest ends. Users can join for free, choose fantasy sports as per their liking to enter the contest or check scores, have easy draft lineups, and can play with friends or other fans. The Fantasy app development company stated that over $10 BILLION in prizes have been awarded to users.
Highlights of DraftKing Fantasy App:
More new features added in new updates
Play daily and weekly contest
Fast cash reward withdrawals
Offer as little as $3 to one million dollars
4. FanDuel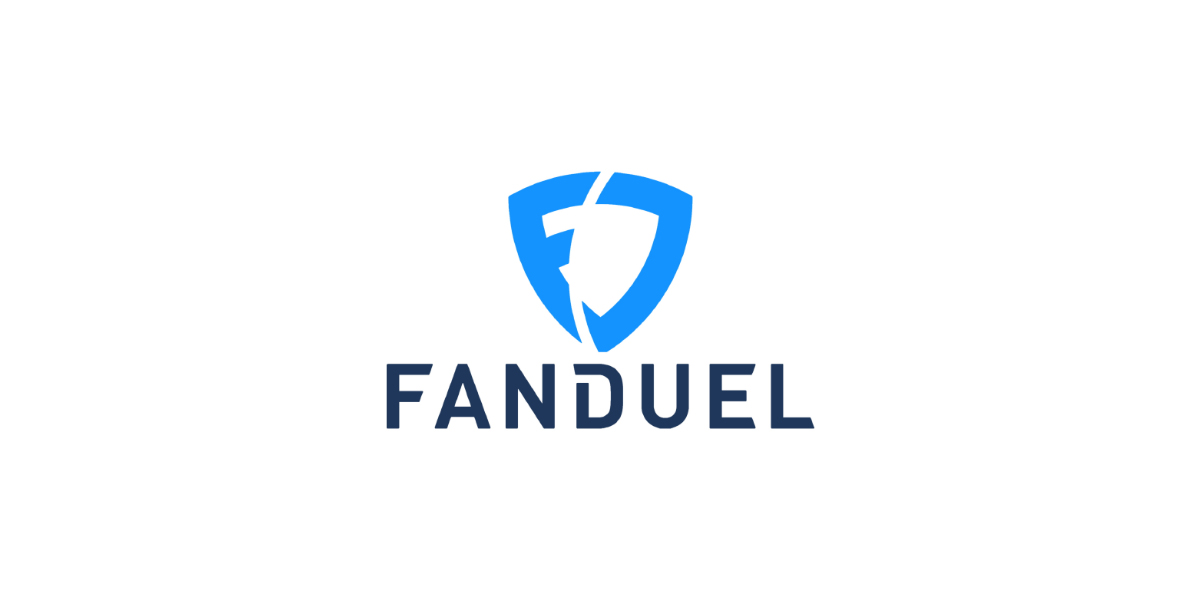 FanDuel is similar to DraftKing, in fact, both clusters give tough competition to each other. Thanks to the competition as it offers cash prizes for millions of users. The app offers everything that Draftking delivers. Besides, minimalist UI experience and interactive app experiences for fantasy contests.
Features of FanDuel:
Win great cash prizes all season long
Get adverse news and accurate scores
Invite and play with your friends
Check the history, past performances, etc
Also read: Time & Cost to Develop Sports Betting Mobile App Development
Creating Fantasy Sports App? A Must-Have Features To Consider
Indeed, features of fantasy sports apps play a vital role in success. Features that consent users demand is the apps that always win from others despite the competition's longevity.
Here are must-have features to be presented in your Fantasy mobile app development.
Some (Users) and (Admin) features are explained below:
Login/Registration: It is the very first screen of a fantasy app that asks users to login (once) to go to the homepage.
Browse sports: Some fantasy apps offer search bars while some design dedicated genres of sports.
Profile setting: Give users a scope of personalizing their avatar.
View statistics: It is important for users to eye on their past performances and participation scores. Build a statistical option where they can access everything related to scores, points, win and loss, etc.
Invite and win: It is the most common technique to increase app downloads and multiply users. Give scope of inviting people through social links.
Manage payments: Fantasy apps involve monetary investment by users and app owners. It is important for the admin to manage payments of each user correctively.
League management: Fantasy sports apps types vary as per nature of the business end-objective. However, fantasy apps offer various leagues to participate, play, and win.
Discounts and Offers: Entrepreneurs get benefits of developing custom fantasy apps as they can offer custom promotional strategies to customer's interest and earn big.
Content management: Fantasy sports app development involves large base content that needs to be managed prior to both users and admin.
Advance features to consider for fantasy app development:
Chatbot Integration
Chatbots are AI expert bots that answer, type-by-own, and help users to solve their queries, prompt fast communication, and act as a neighbor. Fantasy-based chatbots are built to respond to almost all the possible topics and stats relevant to players, teams, and others asked by users.
ML Based Algorithm
With the help of new-age technology like Machine Learning (ML) you can make your fantasy app development more convenient for users and competitive on a global scale. Fantasy apps integrated with ML technology can help admins to set odds by understanding users' behavior patterns.
Decentralized Secure Transactions
Fantasy sports are sometimes observed in the category of sports betting and gambling. These genres involve transactions of large amounts in frequent voyages to different continents of the world. Blockchain-based transactions are considered convenient and secure.
How To Develop Your Own Fantasy Sports Application?
In this section, you will learn how to design an effective Fantasy sports app for your business. This is an Entrepreneur's guide to developing Fantasy mobile apps.
Before jumping to the steps, you'll need the following resources to shoot the successful onboarding of fantasy app development.
Project Manager
UI and UX Designer
Mobile App Developer
Quality Assurance Engineer
Digital Marketer
1. Do Comprehensive Market Research + Competition Research
A very slick subject that falls for mobile app onboarding is research. It acts as a foundation to support the further activities of fantasy app development.
Understand the external market on a global scale. Many research facility communities offer reports, stats, and analytical information on the subject at a deeper level. If possible, use primary research methods to get a deeper understanding of the subject.
You can also pick top competitors and look out for their strategies. This gives you an edge to draft better decisions with the team.
2. Plan Out The Fantasy App Development Features
It is advised to plan out the innovative features for your fantasy sports apps. The users of this industry quickly endorse offers that are feasible to their solutions and needs. Take this guide as a suggestion, especially the 'feature-section' as a neighbor.
Don't forget to add advanced features like AI chatbot, ML-based algorithm, and blockchain integration. These advanced features act as a checkpoint that makes your app differ from others.
3. Proceed To Design & Development
Next, jump to the design and development phase.
Before shooting the task to the developers of unlike minds, plan out the flow of fantasy app development. Constrains the things that are required at the time of development such as effective app development methodology, controlling of each process, strategy to tackle deviation, budget allocation, and supervision.
After preparing the effective plan and management, you can proceed to shoot the development process.
The technology stack needed for building a fantasy sports app is mentioned below:
Framework and programing language: Java, React Native, PHP, Flutter, C, Swift, or Kotlin
Database Management: MongoDB, MySQL, PostgreSQL, Cassandra, HBase, MailChimp Integrations
Front End: JavaScript, CSS, HTML5, Bootstrap, jQuery, AngularJS
Cloud: Google Cloud, Azure
Payment Integration: PayPal, Stripe, Braintree, PayUMoney, e-Wallets, Net Banking, e-Banking
Push Notifications: Twilio, Apple push notifications
4. Release, Maintain, Improve
At last, test your application for errors, bugs, and or any kind of glitches. Also, check each feature is working correctly from login/registration to history and dashboards.
Release the app in the app store with the help of a project manager and digital marketer. Keep updating your app with new features and enhancements to sustain users for prolonged app cycles.
Also read: Fuel & Gas Delivery App Development: Time, Cost & More
How Much Does It Cost to Make a Fantasy App?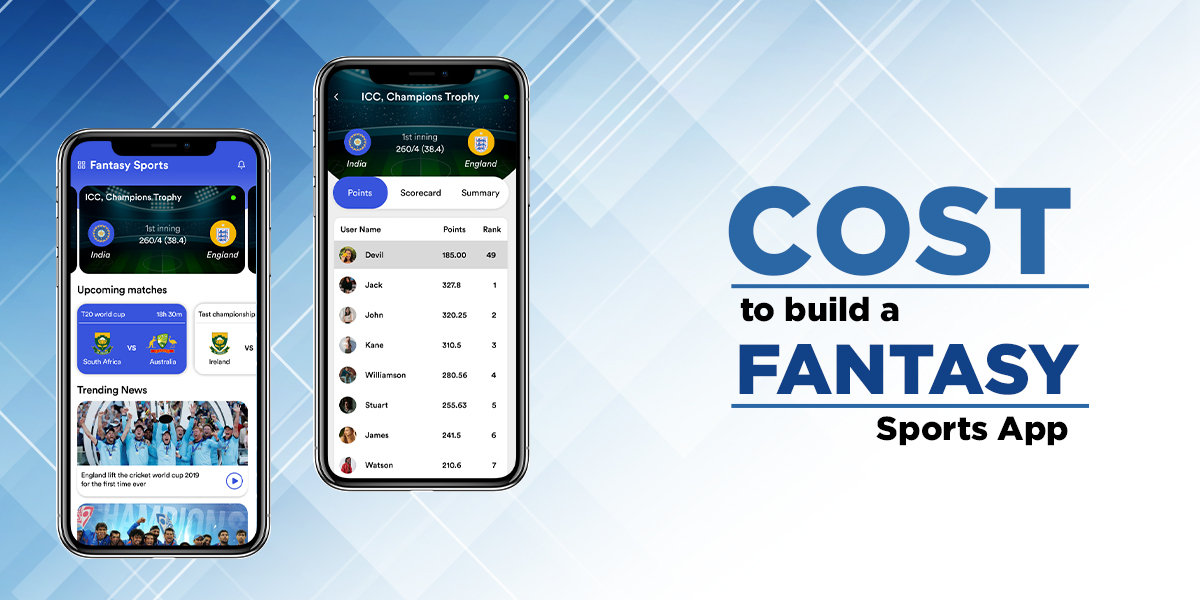 Fantasy apps are quite an impressive way to experience sports games on a virtual screen, along with huge prices.
Developing a fantasy app takes time and effective acknowledgment of the app's end objective.
To give you a rough estimation, developing a fantasy app with basic functionality and features for Android and iOS would cost $20,000 - $30,000.
Adding custom features, the developer would charge an additional fantasy app development cost for that.
To know how much fantasy sports app cost using custom development, connect with our expert
Summing Up
Hurray! You have completed the reading.
That's all in this blog.
I hope this blog helps you in every possible way. Have something to say? Comment down your thoughts and I would be happy to read them.
Planning to develop a Fantasy app?
Talk to our experts and see how they can help you with your project needs.