Since several decades, businesses have been using cash registers but the arrival of digital technology, especially the internet has pushed it towards obsolescence. The benefits of the electronic POS system have made it a preferable choice for the retailers and companies, worldwide.
While typical electronic POS terminals and devices continue to be used in shopping malls, departmental stores, and myriads of sales points - mobile POS solutions have emerged as a futuristic alternative. With the growing popularity of e-commerce and doorstep delivery and payment services, mobile POS solutions are poised for growth.
How do Mobile POS solutions help improve customer service?
Nowadays, businesses are striving to make the customers happy. For this, using technological means is necessary and mobile POS application is one of these.
These mobile apps let a company use a multitude of mobile and hybrid devices to accept payments made through cards and update customer records. The employees can use such mobile POS devices at various places include setups like shopping malls and large stores and perform sales operations, seamlessly minus hassles. These POS devices work with multiple OSs and support devices like receipt printers, barcode scanners, etc.
Checking the vital features for POS application development
It is necessary that you hire the right pos application development agency for your venture and get the right type of app. For that, you have to analyze the following factors in the POS solutions or apps carefully: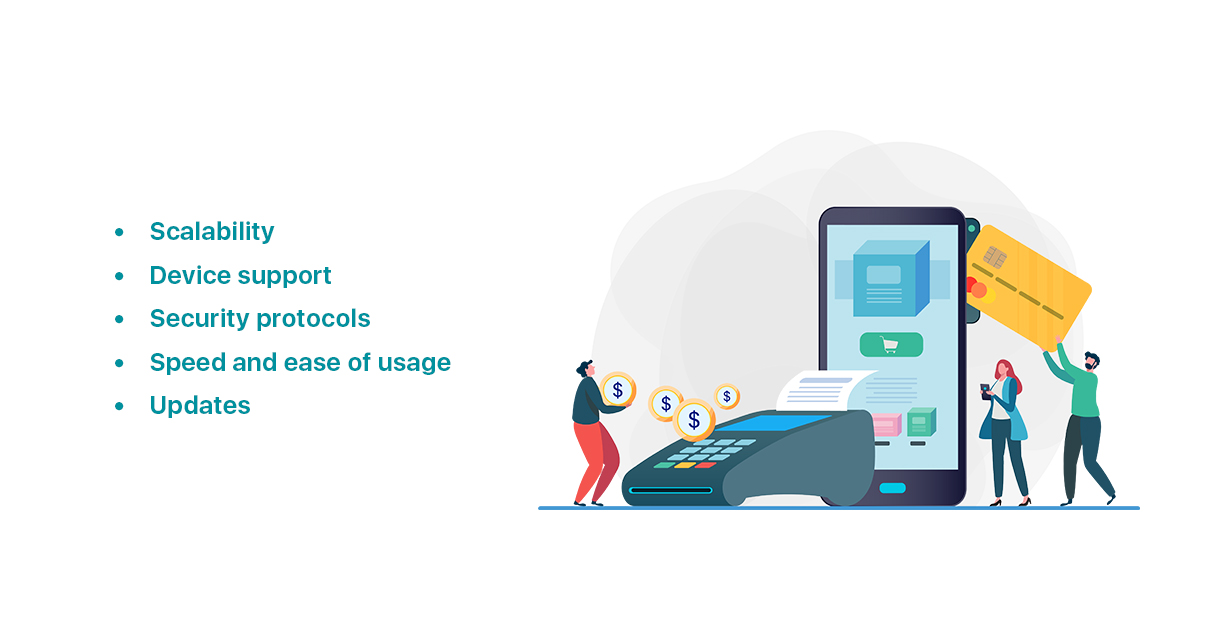 The mobile POS solution or app for your venture definitely has to be flexible. With the growth of business and revenue, you may have to use more devices over the years. So, having an app with support for several devices is a good idea. As for the software, a lot of businesses are relying on Cloud-based POS applications. These are flexible as opposed to OS-specific POS apps but you have to depend on internet connectivity and internet outage will mean no operation.
Different companies have different IT infrastructure in place. In some corporate setups, Windows-based PCs and the LAN is used. In some other places, Mac or Linux based setups and different networking setups may be used. In some cases, the hybrid networking setup may be in place. The POS app you get should be compatible with the existing IT setup in your company.
While using POS devices and apps is convenient for both a business and its customers, overlooking security protocols is not prudent. The POS app, no matter which device it is used in, it should be compatible with all latest online security and encryption protocols. These devices are used to process transaction data of hundreds of customers daily and any security breach can lead to severe consequences.
The mobile POS devices and applications are used a lot on a daily basis in various commercial establishments and also for doorstep delivery needs. So, the app needs to be speedy and sport a simple UI.
Otherwise, the staffs and the customers will have a tough time using it. Imagine a sluggish POS system being used in a setup like a big shopping mall and each customer has to wait for several minutes before the transaction can be processed! It will hit productivity and customer experience adversely.
The POS app or solution should receive updates from time to time from the developer. These updates enhance app stability, boost security level and add new features.
Also read:- Grow Your Jewellery Business by investing in Mobile App development
How to ensure you pick the right vendor for POS application development
Nowadays, you can come across several companies that develop POS solutions and mobile apps for such devices. However, you have to zero in on the apt vendor for developing POS apps for your venture. For this, you have to asses some key aspects related to its service and offerings: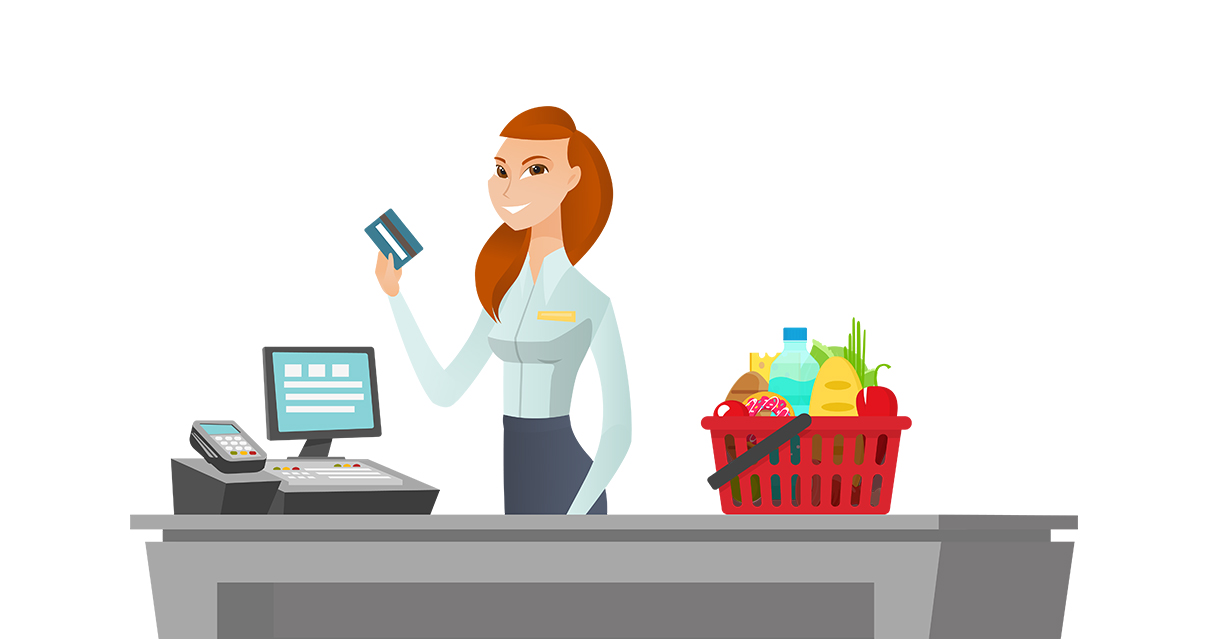 Experience and professionalism
The POS app and solution Developer Company should have several years' expertise to its credit. It must have a robust clientele. Choosing a Web development company that has not much experience in the sector for the sake of saving money is not prudent.
Direct selling or through platforms
Find out if the company making POS apps and solutions sells directly to the customers or makes use of online marketplaces. Of course, there are some entities that use both the methods for offering POS apps and solutions. However, it is always better to buy products from a company which sells directly to the customers, as this will ensure better after-sales support.
As a matter of fact, it is important to have POS devices and apps that remain in shape 24x7, 365 days. Without functional POS applications, your business operations and revenues will be hit adversely. Now, like all apps and devices, POS solutions can act weird or malfunction occasionally.
This is when the vendor support comes into the picture.
It is prudent that you opt for a POS app vendor that offers fast and robust support to the customers. You should get the facts clear on service terms before buying any POS device or app from the vendor. It is better if the vendor offers support through multiple channels like live chat, phone, and email. Professional POS app makers are clear on their service terms, as it is.
Feedback of existing customers
Naturally, all POS app and solution makers will claim their offerings to be better than others in the market. You have to assess the viability of such claims and figure out which solution is the best for your business needs. For this, you can check out the online reviews of these vendors and their offerings. You can definitely check out their social media profiles. This will help you in figuring out the viability of the vendors and their POS offerings.
Business specific POS offering
Some POS vendors will claim their apps and devices can be used for any merchant - regardless of the niche. If you are particular about maintaining high standards in customer service, choosing a vendor that develops POS applications for your industry is prudent. This is better for long term usage and benefits, actually.
The overall and associated cost
Before investing in a POS solution, you need to get facts clear on cost related aspects. This can vary widely from one case to another as there are many possibilities and combinations. You have an existing setup to which you may want to add new POS solutions and devices. It may so happen that you are opting for a POS solution for the first time and then you have to buy both the devices and software solutions. In any case, you have to find out all types of costs that you will have to bear.
B2B research Clutch says: - Xtreem Solution is one of the best web developers
Summing it all up
Selecting the right POS application for your company is not tedious as long as you know what you need. You will have to hire dedicated developers or a reputed vendor to get such applications. You will have to be careful in assessing the various metrics of the POS apps and compare available options on those parameters with care. It is also necessary to learn about the overall cost or associated expenses before you deploy and select a POS application.