Nowadays, we all are fighting with the COVID-19 pandemic situation. Everybody wants to be hygiene, social distancing, avoid gathering or go to our. But at other hand telemedicine app development plays a very important role in health care industry to individuals.
Telemedicine app solution helps to connect patients with doctors, who provide appointment via video chat. Telemedicine mobile application helps to manage diseases like diabetes, obesity, cholesterol or addiction. This apps also provide prescriptions medicine according to your doctor; in this way you can take your medicines very conveniently.
Now It is the good time to invest in telehealth app growth. Nowdays telemedicine app development is increasing day by day and will continue to grow.
With using telemedicine apps, you can receive remote healthcare services from a doctor without stepping door in their office and take prescriptions according to your doctor.
Difference between Telehealth and Telemedicine
Both telehealth and telemedicine provide almost similar to service but in bottom you will both separately: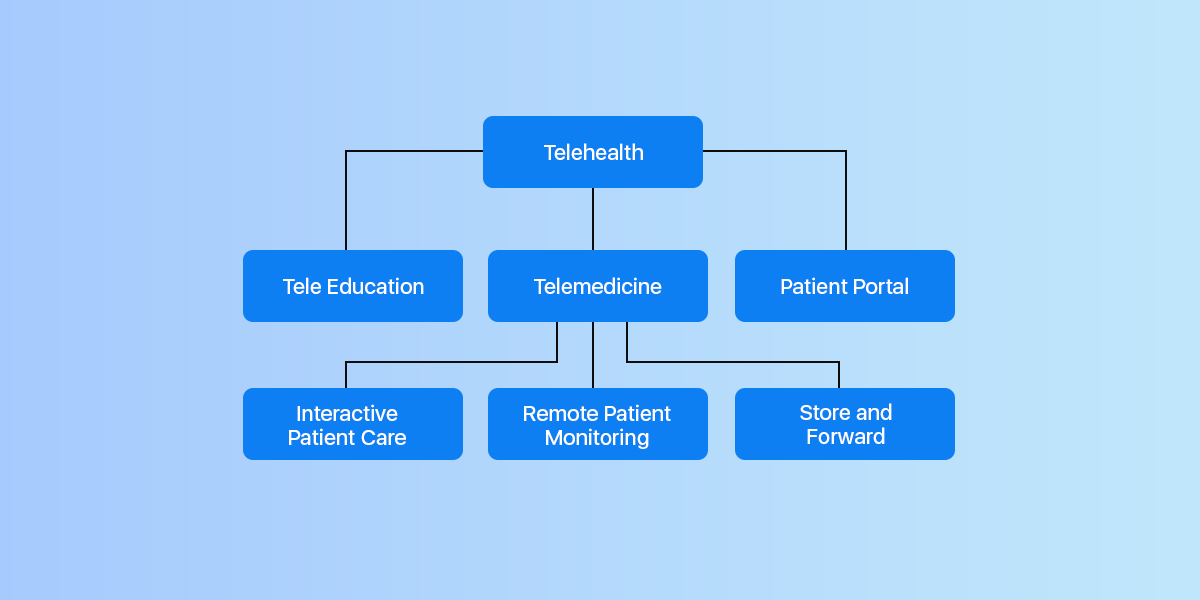 Telehealth
Telehealth is a kind of broad umbrella and it covers all the healthcare services, including medical education, patient monitoring and using telecommunication technology. The telehealth application includes a wide range of services and enhance the healthcare delivery system.
Telehealth is different from telemedicine app solutions because it shows the scope of remote healthcare services compared to telemedicine. Telehealth is a subset of E-Health, which includes the delivery of health advice and health consumers, education and training of health workers and health systems control through the web and telecommunications.
Telemedicine
Telemedicine deals the clinical services that health professionals extend to patients remotely via telecommunication tools and other information technologies.
Telemedicine is a subset of telehealth that provides the facility of health care services and education over a distance, via the use of telecommunications technologies.
Telemedicine app development uses digital communications and applications to offer clinical services to patients without a personal visit. You can follow up visits, manage the chronic conditions, medication management, specialist consultation and a host of other clinical solutions remotely via secure video and audio links.
Telemedicine App Development Market & Future Growth
Nowadays, Telemedicine appilcation development that are high demand in healthcare, you can get instant consultation from a doctor, even at 4 am or midnight. A doctor can remotely track your symptoms via a video chat, figure out the reason behind your disease and prescribe medicines if needed.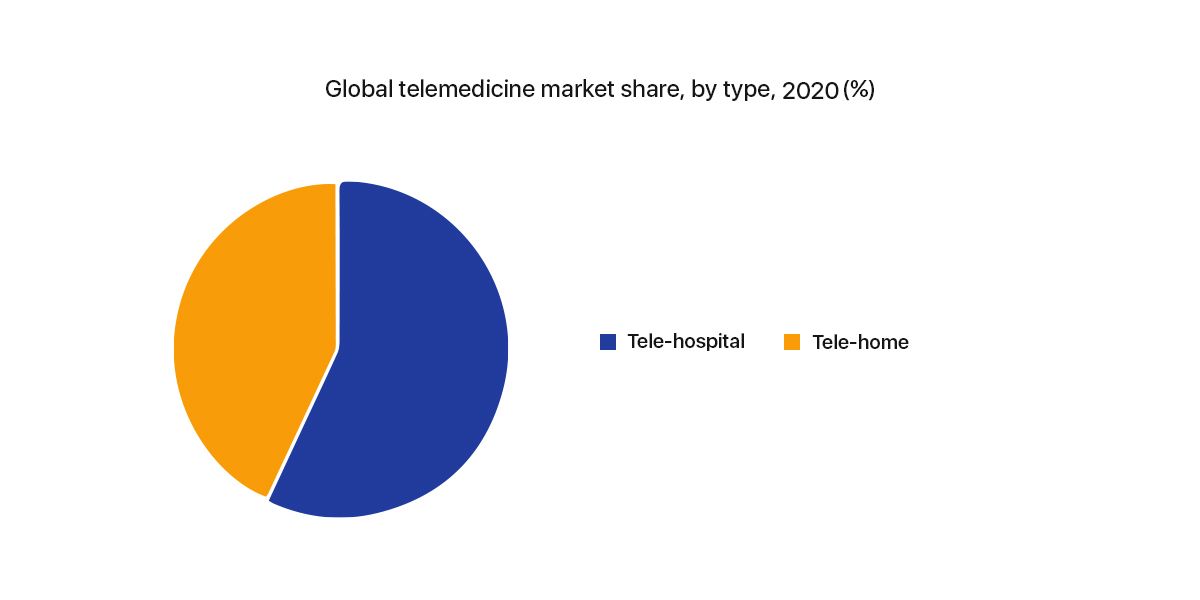 Telemedicine apps have features of video chat in remote locations without primary care center. It is easy to reach out to a physician anytime and anywhere around the clock with no restrictions.
The telemedicine market has grown rapidly over the past few decades. It offers healthcare professionals to evaluate and treat patients virtually. The telemedicine strategy has developed and it's the most important part of the American healthcare infrastructure.
According to the study, North America is the popular and largest telemedicine market globally and it's approx to reach 35 billion dollars by 2025.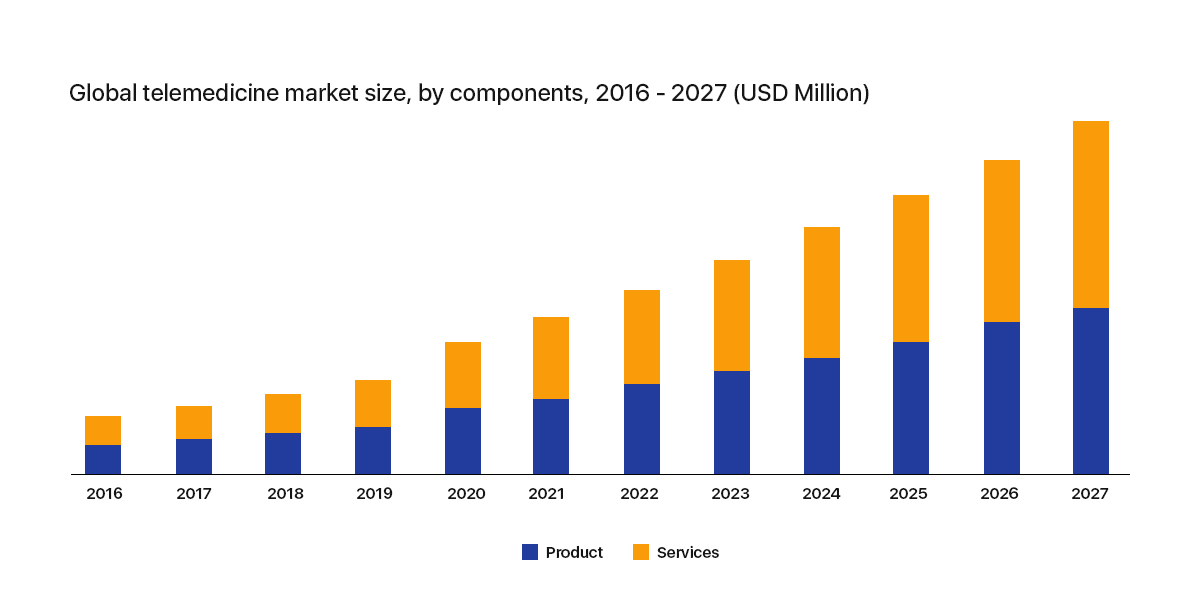 The worldwide health care market is estimated to be valued at over $175 billion. There are many factors that have contributed to the growth marketplace including increased health care expenses, financing for telemedicine, increase in digital wellbeing users.
If you are currently looking for telemedicine app development company, then get in touch with us.
Also read: Healthcare Mobile App Development: Tips to Get Best Solution
How Telemedicine App Works
First things, we need to understand what telemedicine actually is.
Telemedicine app development is online mobilw apps that provides health care services to patients. There are 3 main things that patients and doctors need to utilize telehealth:
Custom applications
Camera
Microphone
The telemedicine application helps to connecting doctor with patients and storing EHRs. The camera is used to identify the patients, and the mic is used for voice conversation.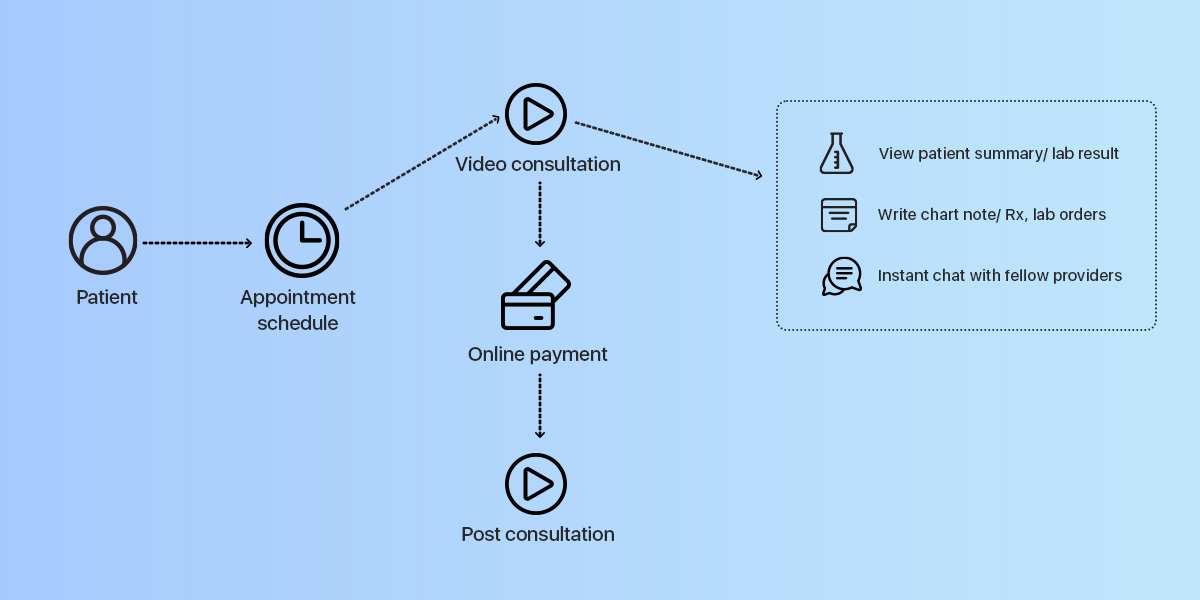 Each telemedicine app has its own functioning logic. The flow of doctor-on-demand app:
To get a consultation from a doctor, a patient needs to log into the system and should be generating an account and describes their symptoms.
Then Next, it is based on the user's health state, this app searches the most appropriate medical facility nearby location.
After finding a doctor, the user can schedule a video call via the app using a built-in calendar.
Now, a doctor can communicates with the patient and asks about health conditions, recommends treatment, assigns lab tests, and many more.
Once the video interview concludes, the patient pays for healthcare service using a built-in payment gateway and receives receipts with prescribed meds and doctor's recommendations.
How to Develop Telemedicine App
The telemedicine app development solution is divided into two steps that are the research and development stages.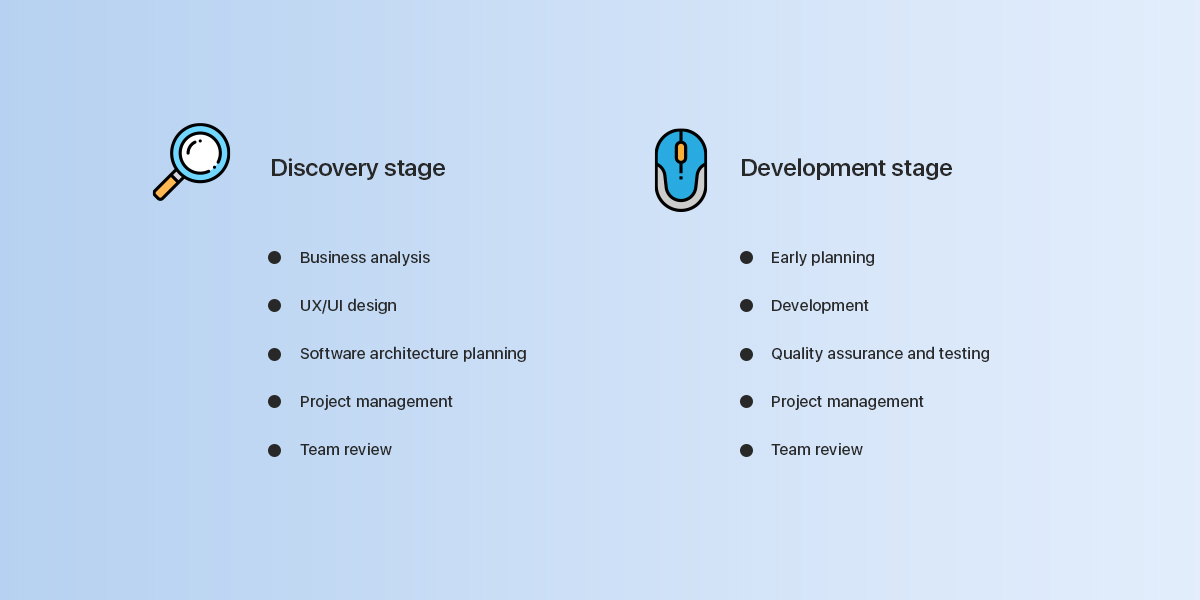 The research of telemedicine app development phase:
Business analysis : This can be optional services such as market and competition analysis. The important part of this stage is to create a product backlog with the proper description of app functionality and system logic. A business version canvas is a tool that is useful for arranging a telemedicine business.
Telemedicine app development consider:
Define the specific target audience
Identify the purpose of the app
Create a business plan for your project
Create unique content and arrange the data properly
Strategy the budget for telemedicine applications for healthcare
and marketing expenses
Software architecture planning : It can be developed by the System Architect according to the project requirements and company objectives.
UX/UI layout : Program interface, layout and navigation is created on the basis of a product backlog and practical specification of the telemedicine app concept.
Project direction : The entire process is directed and coordinated by the Project Manager through all telemedicine app growth phases.
Features of Telemedicine App Solution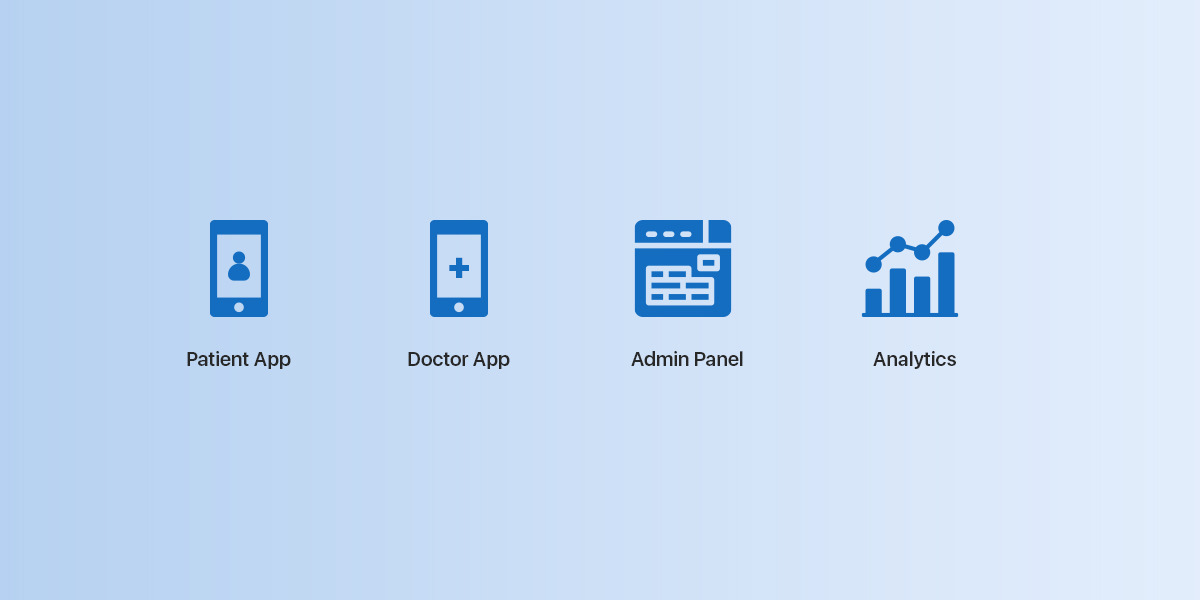 Telemedicine App Features for Patient
Patient profile : a patient needs to enter his/her healthcare records and other information. And one more thing, make this process as quick and simple as possible.
Search : a patient can find for a medical professional based on one or more standards.
Appointments and calendar : Individual needs to have a list of appointments based on doctor availability, as well as the possibility to edit or cancel them.
Communication : the process can be performed via audio or video conferencing for real-time consultation.
Geolocation : The app should gather their location with the support of Google Maps or similar services.
Rating and inspection : This function ensures proper service quality according to the recent feedback.
Telemedicine App Features for Doctors
There are a few specific characteristics that need to be implemented for a telemedicine solution.
Scheduling and calendar : the doctor should have the ability to set their accessibility, receive consultation requests, and manage a calendar full of appointments.
Communication : the patient-doctor interaction should be same. From the very first product variant, it is better to use one-to-one messenger or consultation based on photos.
When you have a bigger budget, the ideal choice is to employ video conferencing to get more detailed medical examinations.
EHR review : doctors will need to look at a patient's records from their profiles, preliminary-filled questionnaires, hospital database, or using other techniques.
Medical prescription : physicians should put their prescription. Then, the individual can get the prescribed medication from a pharmacy or necessary healthcare service.
This way is also better for patients with chronic diseases and ongoing prescriptions.
Technology used in Telemedicine App Development
Though the Telemedicine app has been built based upon the telecommunication and IT tools, it may use and leverage new-age technology, including:
Artificial Intelligence
Artificial Intelligence is paving its way through all the businesses, and for great reasons.
Telemedicine isn't any foreign to AI. Many telemedicine applications available on the market employ different AI tools, including voice recognition, NLP, and ML to enhance the consumers' experience.
Blockchain
Implementing blockchains using Telemedicine empowers your health care business to produce, store, send, and get medical documents and information securely.
IoT
As discussed in the previous section, the application of IoT can radically increase the advantages of telemedicine applications.
The integration of telemedicine hardware, with intelligent IoT software abilities like monitoring vitals, prediction suggestion, and medication adherence is only going to add to a better health care ecosystem, through-and-through.
Now that we've discussed different technologies involved with Telemedicine, let us get the functionality used in the Telemedicine program to connect physicians with patients.
These features are collectively categorized and referred to as-Demand Telemedicine App Solutions'.
Also read: Wellness Mobile App Development: Time, Cost, Features & Everything
Top 5 Telemedicine App in 2020
LiveHealth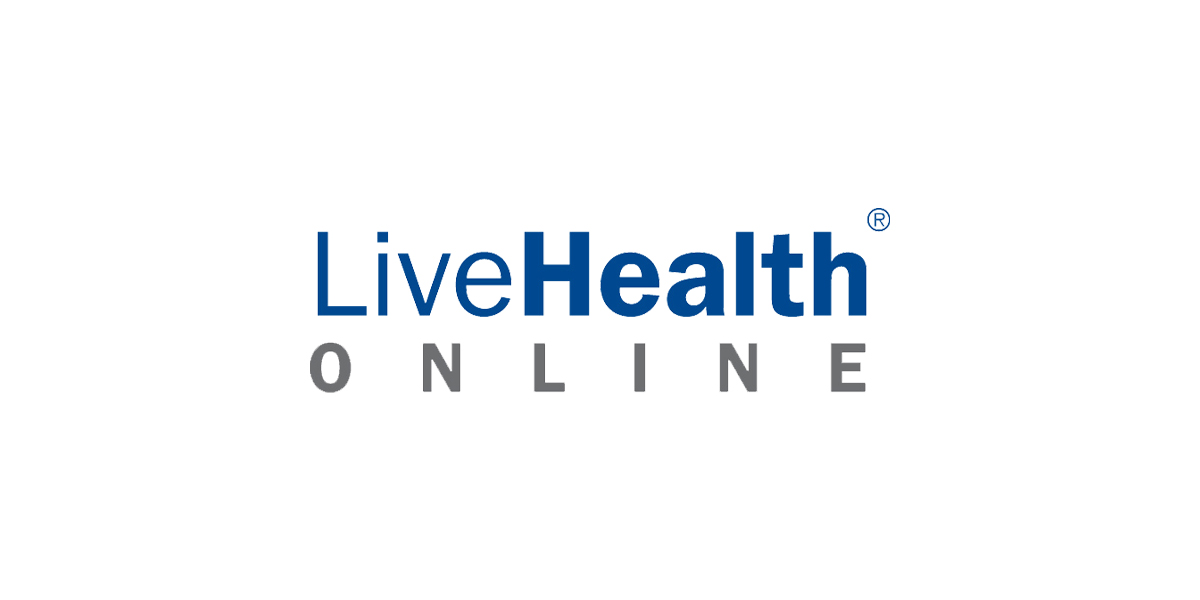 Professional medical information, diagnosis, treatment plan and prescriptions are just a click away with LiveHealth. It is possible to inspect the profile of each registered physician for credentials and qualifications to choose someone by your requirements.
The consultation fees are also quite affordable, at $49 or less a trip without insurance. You need to create a free account and may also download the mobile program to get help with your health requirements.
The physicians are provided special training to conduct online consultations and are board-certified.
HealthTap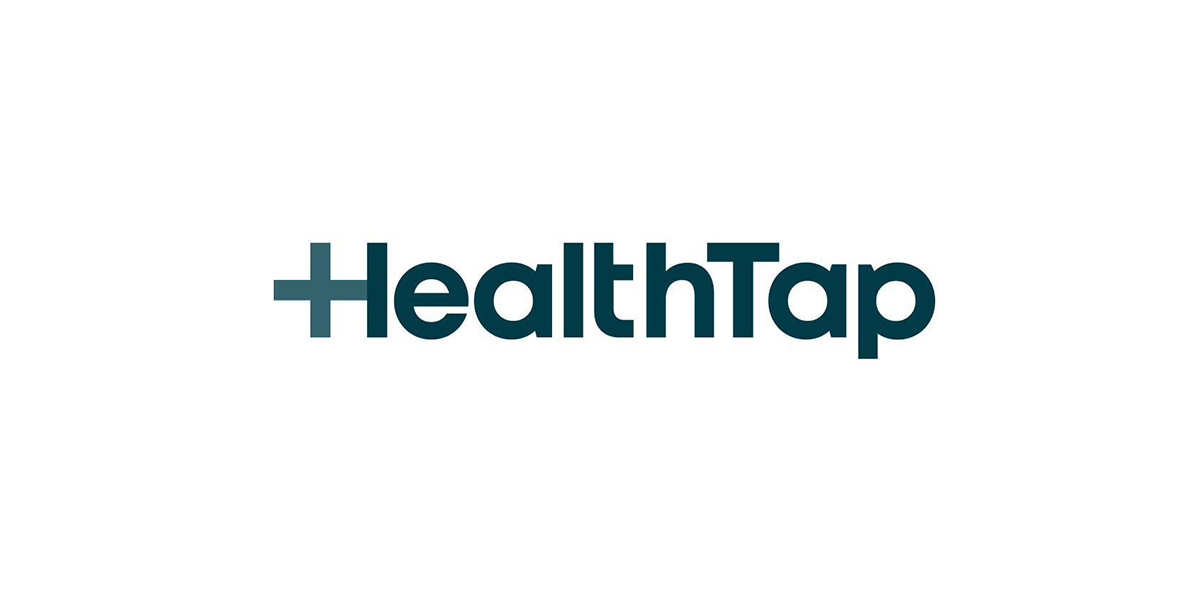 HealthTap is a comprehensive telemedicine platform to satisfy your health needs. Like other telemedicine apps, you can video chat with a doctor and avail treatment and prescriptions.
You might even browse over 2,600,000 medical journals, healthcare articles and doctor-answered questions to research any disorder.
If you need any second opinion, then the network of over 140,000 physicians are prepared to provide helpful insights. The app also offers an artificial intelligence-based symptom evaluator that screens your whole medical profile to ascertain the cause of your illness.
Lemonaid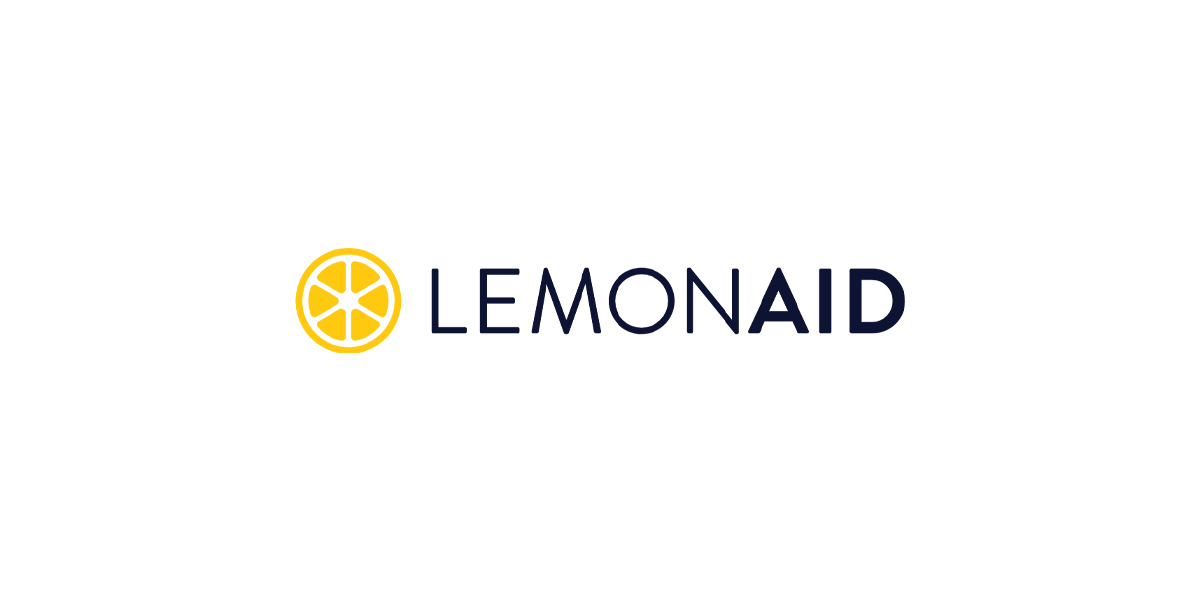 Lemonaid combines on-demand doctor consultations and medicine delivery in a single telehealth app. You must fill out a questionnaire about your medical profile, medicine, and allergies until you can speak to a doctor utilizing video chat. If given a prescription, you can get the medication delivered to your doorstep.
Lemonaid also helps individuals with laboratory tests and offers treatment plans for hair loss, birth control, cholesterol, erectile dysfunction, and smoking cessation.
Amwell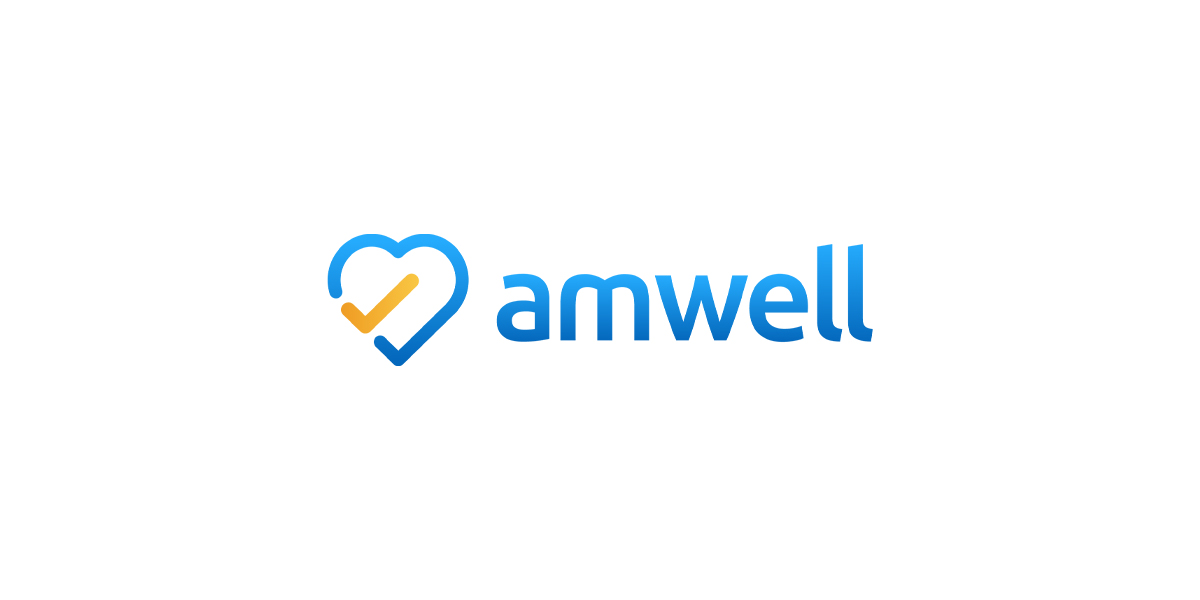 Amwell supplies a quick and easy way to see physicians for common illnesses like flu, rash, cold, ear infections, sinusitis, conjunctivitis and more. Amwell brings health care within reach of over 30 million people without health insurance by offering consultations at $15.
TalkSpace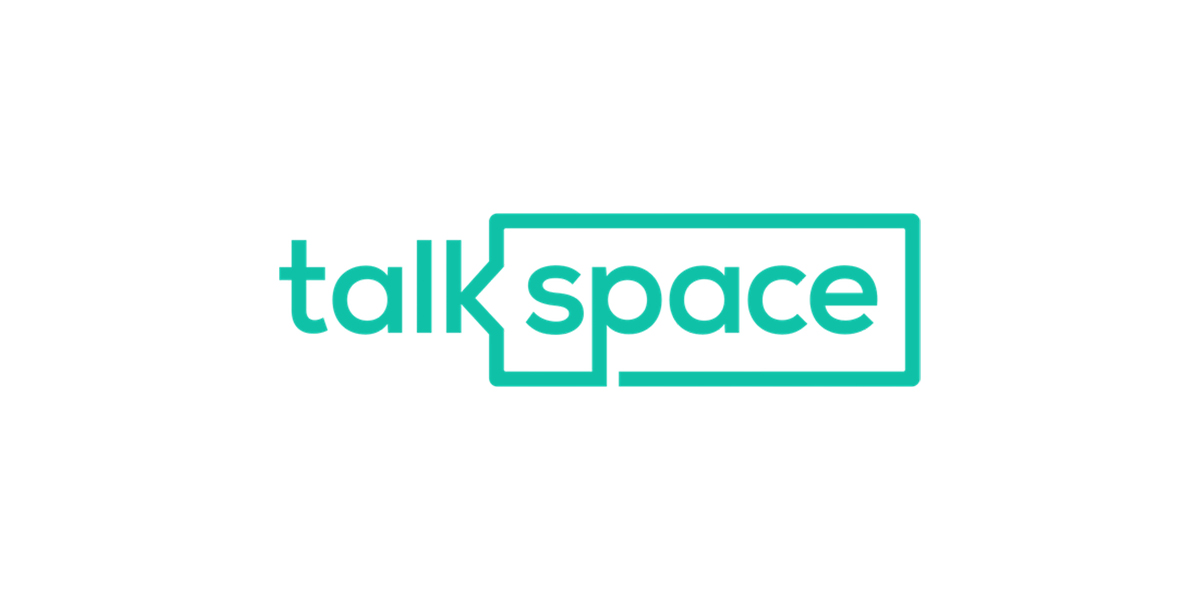 People with mental illness often shun away from medical aid because society still considers it a stigma. TalkSpace provides accessibility to much-needed therapy within the solitude of your room.
Following an initial assessment, you are matched with an expert therapist. You can send unlimited messages for a committed therapist when you want and receive answer one to two times a day.
How Much does it cost to Develop Telemedicine App Development
The cost of telemedicine app development depends on its concept, functionality. The telemedicine app development cost is for native app will be $25K - $30K. It can be higher according to your requirment and function you want to add.
Conclusion
The technology provides a perfect way to deliver healthcare services to the patients. Patients may save their time and money by online consultation via chat and video.
Both can utilize a telehealth platform to provide seamless service and cater to patients remotely. It is also possible to enjoy lower costs and reduce the expense of running a clinic. Telehealth apps are perfect to fill the missing gaps in healthcare across the world.
With telemedicine app development, you can reach out to more of your viewers. It is time to link patients and providers all online!
Are you ready?
You're just a click away, Get a free quote.