I wanted to use Socket.io and Node.JS to make a Real Time Notification system. I picked Socket.io as the library supported real-time operation with almost all the browsers. This blog helped a lot in building up the code. Socket.io used different transports for different browsers making the Real Time Notification system work across everywhere.
Real Time Notification System Using Socket.io and Node.JS
Notifications in real time has become an important aspect of Websites and Apps. As these notifications bring in more engagement, we try to make to make the code more precise and scalable.
Earlier Firebase and Pusher had been used to push real time notifications on the App and website but this time, we are planning to use Socket.io and Node.JS. Here the program will allow you to generate real-time notification in case of a specific event. The Socket.io will be using Chrome's work area for sending notifications.

First things first. The system requires an app.js server that will be the actual communication channel. It will connect the end user to the program to receive the messages.
App.js Server Code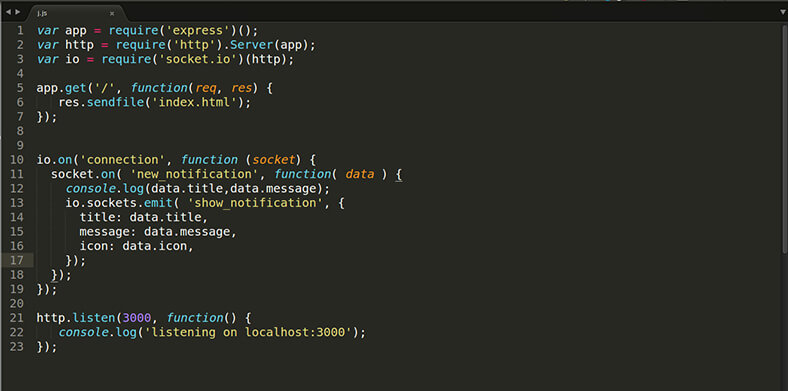 HTML Code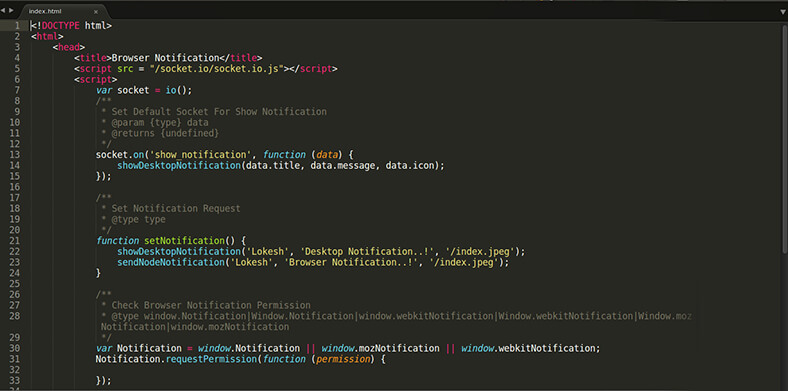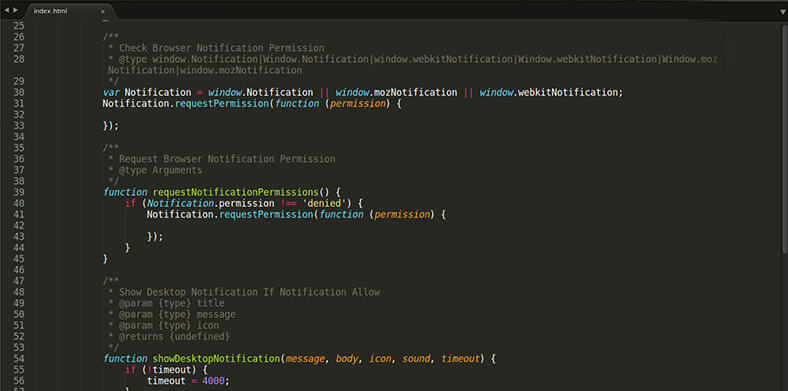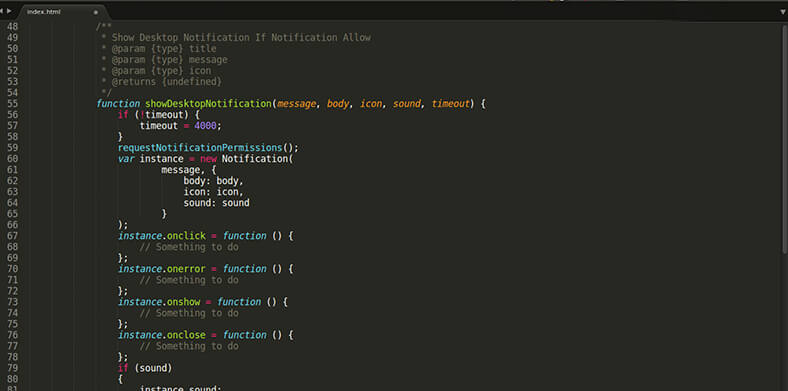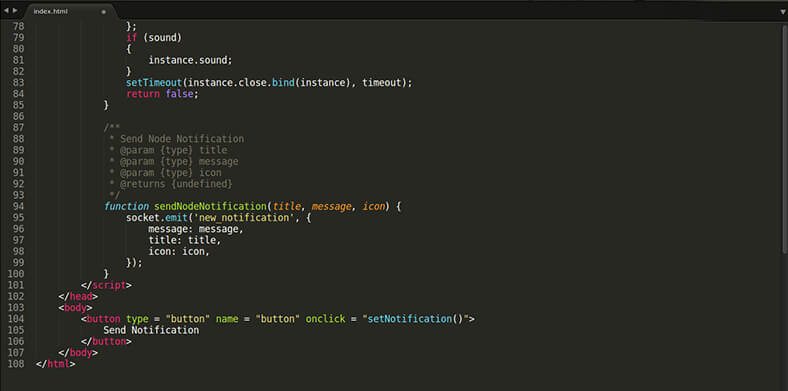 The message will be served by the node server as socket.io is being utilized. The node.js implementation is strong enough to serve notifications in real-time, it is even strong that the PHP code for real-time notification.
Practical advantage of using socket.io
· The biggest advantage of socket.io library is that the entire set up will facilitate real-time notification on all the browsers. Utilizing the same code, the real-time messages can be send to Firefox using xhr and for Chrome Websockets will be used.
· Reconnection of the server in case of an event that disconnects server from the notification area is handled well with socket.io. In case we are using Chrome as the work area and disconnect occurs, Application raises an event that indicates disconnect happened. Socket.io identifies the event and uses the JS code to deliver real-time notification application.
· Node.js and socket.io needs very less code to achieve the real-time notification
Make sure the stable version of node.js is being used and it is required to add a security layer with the node.js so that the unauthenticated users cannot use our websockets. Other options for supporter transporters for multiple browsers in place or web sockets are-
Adobe Flash Socket
AJAX long polling
AJAX multipart streaming
Forever Iframe
JSONP Polling