In an increasingly competitive world, where the customers are more knowledgeable than ever and have plenty of options to pick from, businesses strive to enhance a relationship with their customers. This is relevant for any company - regardless of its size and sector. That is why a majority of companies, hailing from diverse sectors opt for CRM software deployment.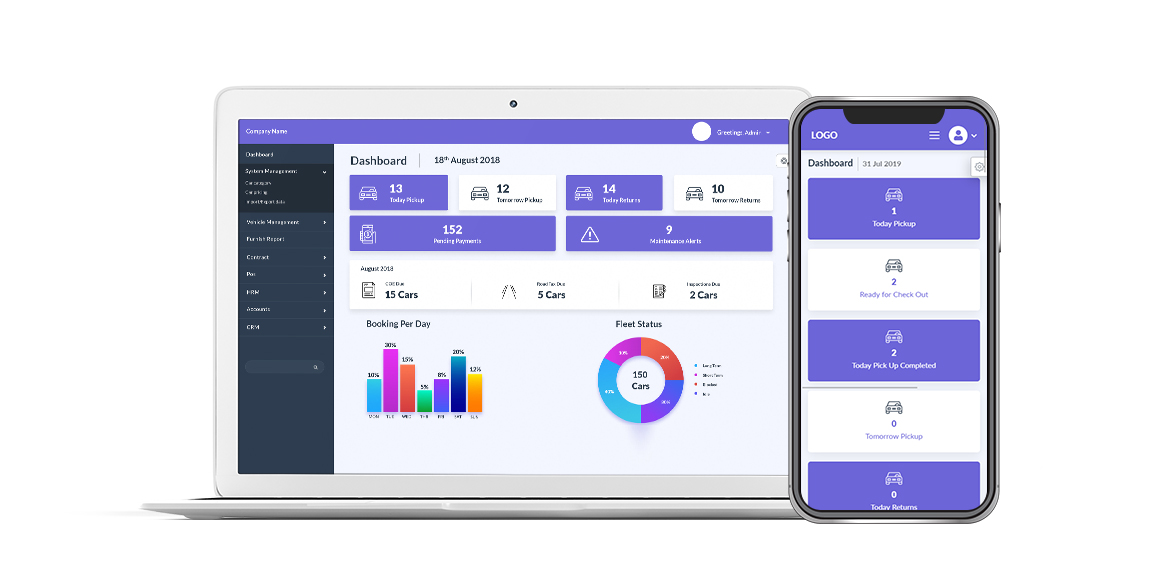 CRM, denoting Customer Relationship Management, refers to the tools, strategies, techniques used by companies to develop a customer base, retain customers and strengthen the relationship with them. For a long time, the businesses resorted to using mainstream CRM software. However, with the rapid evolution of web technologies, they are switching to the cloud and mobile CRM solutions.
Importance of Mobile CRM Application development
Definitely, it is not without reasons that so many businesses are adopting mobile CRM applications in lieu of PC based conventional CRM solutions. CRM solutions are used to obtain customer data from many channels, gather them in a database and make them accessible to the company employees easily.
The various departments access and share this data to cater to the customer needs and offer them an excellent experience. With the mass shift to mobile web access devices, the need to embrace mobile CRM solutions has assumed prominence.
A huge number of web users now prefer using tablet and Smartphones over regular computers for web browsing and performing multiple tasks online. This is applicable to the customers of most companies. Besides, in many workplaces, the employees use such mobile and hybrid web access devices along with laptops and desktops. So, for them using mobile CRM solutions make more sense.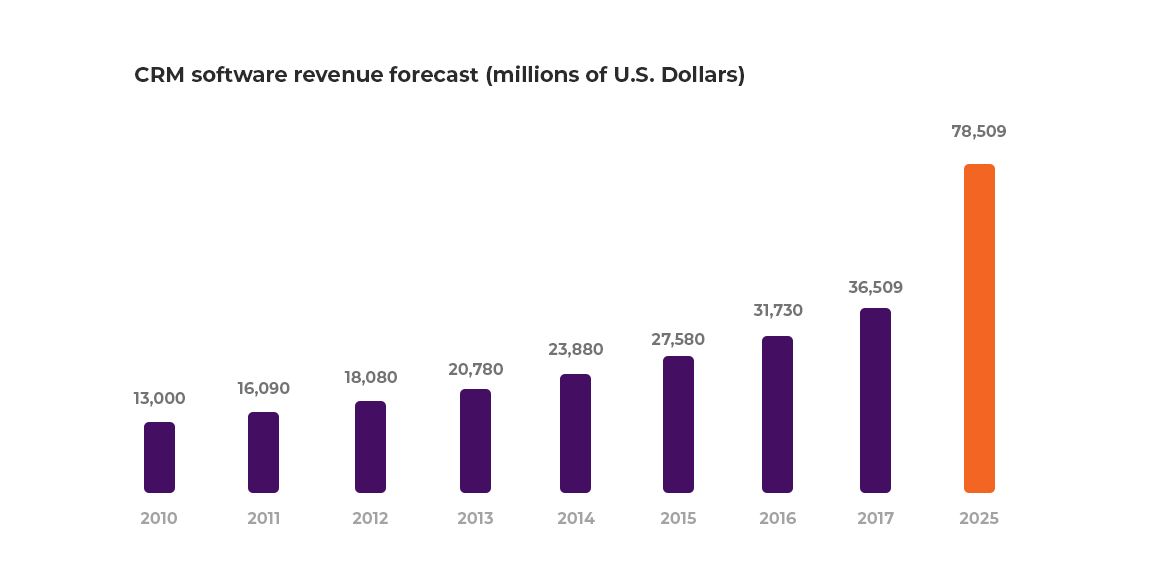 Worldwide, mobile CRM Application development has gained momentum- as is evident from the latest reports. A 2008 report by Forrester Research showed over 40% SMBS and 50% of enterprises were switching to mobile CRM apps and solutions.
These statistics may inspire you to get a mobile CRM application for your entity. For that, you have to hire the right CRM development Company.
Essential Specialties and features of a CRM app
To ensure the customers are served in the best way and they have a positive perception about the company, you need to get the right CRM Application developed. You should hire a company offering CRM solution and app development that can make such apps with the below-listed features : -
The CRM app for your brand should be simple to set up and use. It will be used by a lot of employees and management as well. The users should not face any hardship in using it or accessing it to sync with other software used in the organization. The UI should be clutter free. It should have a nice color scheme and UI elements should be easy on the eyes.
In a CRM solution, whether it is PC based or mobile, security is of utmost importance. The CRM is linked with the customer database and it is also linked with internal software applications used in an organization. So, such apps should have robust security measures in place.
Based on workflow, the users may be given selective access to the app. Apart from password protection, the app can be secured with biometric authentication, one-time password, and more advanced security features.
Alert or anti-theft options
Sometimes, miscreants and hackers can get unlawful access to the CRM application of a company - by overriding the safety mechanisms. This can result in data theft and the company can face monetary losses and legal consequences.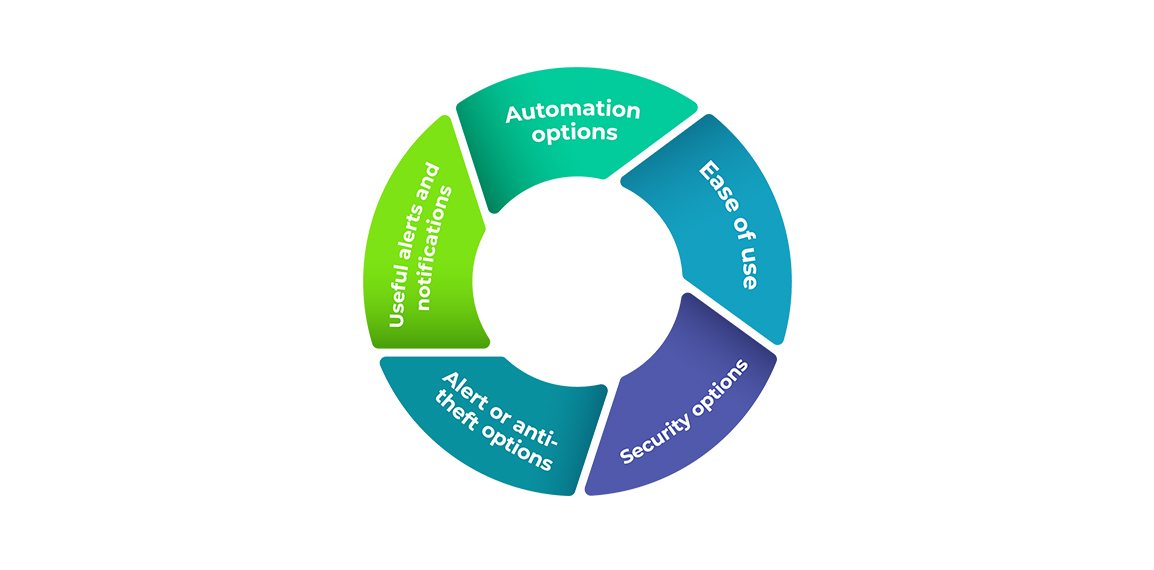 To prevent such data theft and illegal intrusion, the CRM app should be equipped with an effective alert mechanism. If the intruders get access, the app will notify the incident through email or message based alert.
Useful alerts and notifications
The mobile CRM app of your company should have useful push notification and alerts. This will notify the users about available updates or things that they should do at the right time. For example, the users (employees) can be notified about pending customer tickets reaching a certain limit or case escalations through such alerts. This eventually helps in boosting productivity and minimizing unwanted delays in workflow.
A lot of businesses are opting for automation deployment in their workflow and that is also affecting CRM operations. The CRM should support automation of repetitive and basic tasks.
For example, it should have the option of automated customer ticket generation and tracking. Deploying chatbots to handle basic customer queries is a prudent option too and many companies have embraced the concept already. This makes things better for both the company employees and customers.
How to deploy CRM Application in the organization properly
While using a CRM mobile app can bring the company several benefits and makes things better for the customers, the deployment has to be done in a systematic way. Here's what you should do in this regard : -
Proper training to the workforce
First of all, the employees have to be trained for the deployment of the CRM app suite. This can vary from one company to another. If the company has a conventional CRM suite in place, switching to a mobile solution has to be done strategically.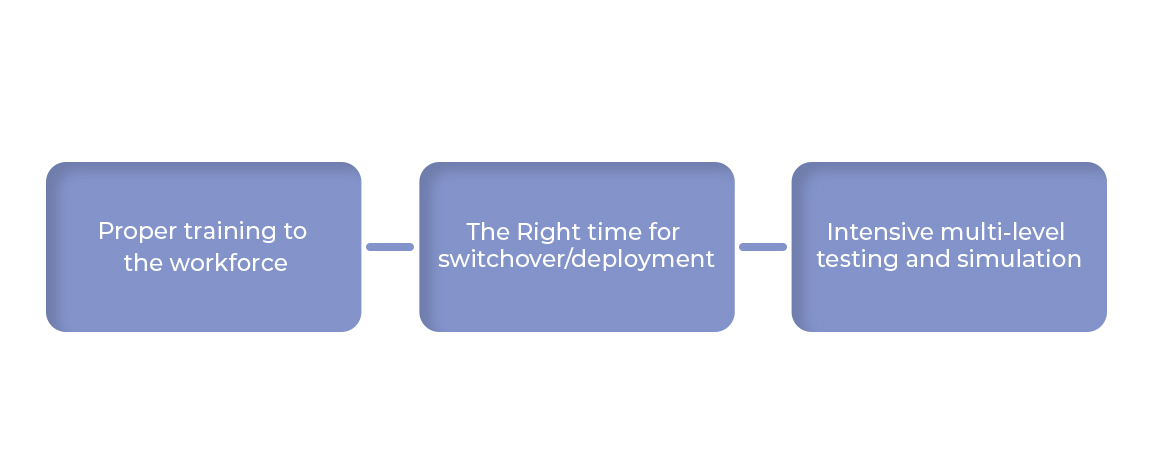 In companies, where CRM solution is being deployed for the first time- preparations should be different and more intensive. Without proper training, the employees will face hiccups in adapting to the new suite.
The Right time for switchover/deployment
The switchover to a new CRM app should be done at the right time. It would be a good idea to inform the customers about the switchover so the migration can be tackled minus many hassles.
Intensive multi-level testing and simulation
Before full-scale deployment, the mobile CRM solution of the company should be tested thoroughly. Several simulation sessions should be executed so that any bugs or any usability issue can be identified and addressed.
Selecting the right company for Custom CRM Development
It is really imperative that you zero in on the right contender for developing CRM app for your brand. You need to find a suitable CRM application development company from these entities. For this, you have to assess the contenders on some vital parameters, such as : -
You should ideally go for a company that has a successful track record of developing mobile CRM solutions. Opting for a veteran mobile CRM developer will cost you more than a newcomer in the sector but it will give you better value for money. You will learn about the credibility and reputation of such companies by checking out their social media profiles.
Also read: - POS Application Development : Key Features, Time & Cost
You may have specific requirements for the mobile CRM solution of your brand. You should discuss such issues with the company offering the service. The company should be able to customize the app to meet your needs.
Before signing up for services of a company offering mobile CRM development services, you need to be clear about aspects like cost and maintenance, etc. These companies typically offer app maintenance and update services for the clients. Top notch CRM developer firms will not keep you in the dark in this regard.
Final Words
CRM apps are very useful for the ventures and hence, should be utilized in your organization. If still not moved to it, this is the right time to upgrade your processes and deploy mobile solutions.
Developing a CRM Mobile app makes it more efficient and lets your employee work more productively. So, hire the best CRM app developers who provide a one-stop solution for your needs and get your custom app-enabled with all the functionalities, as per your choice. It will help your teams work smoothly, ensuring better coordination at the same time.